What goes into effective HR reporting?
What goes into effective HR reporting?
Last Updated: August 13, 2021
436 Views
3 Min Read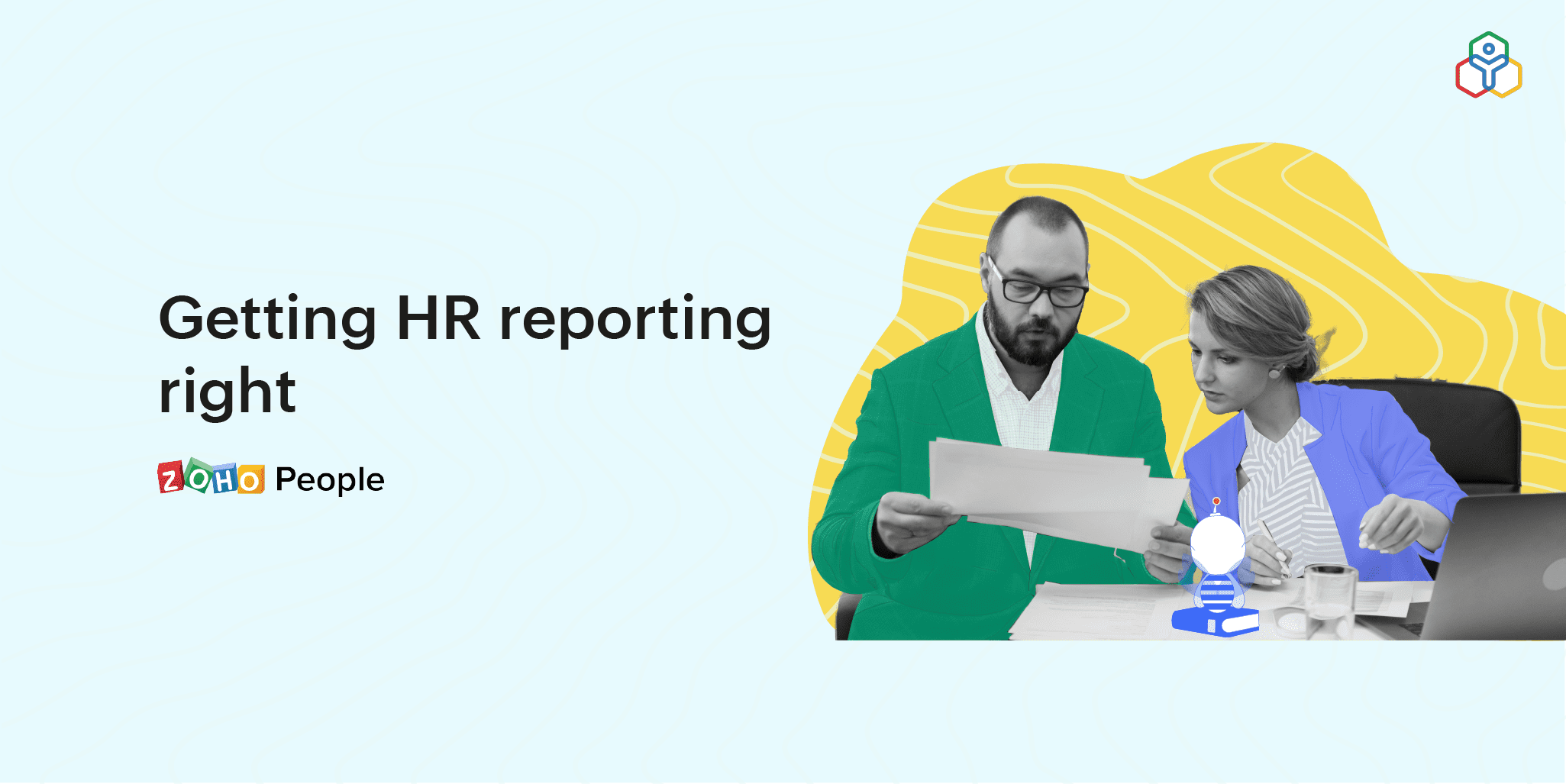 As an HR professional, we know you aspire to better manage your employees to maximize the organizational value offered by each. You don't want a bunch of employees who are unhappy with your management to end up being demotivated, dissatisfied, disengaged, and underproductive. This is where HR reporting truly shines.
By analyzing employee data, HR reports help you understand your employee's needs and interests, and then make decisions that are favorable to them. Leveraging HR reporting can help you scale up your HR operations and stop spending time, effort, money, and energy behind strategies that have little or no impact on your employees. Creating HR reports at least every month or quarter will help you and your organization get a clear line of sight into the state of your workforce. Here's how you can create effective HR reports that work:
The first step to creating effective HR reports is to identify what you want to measure. You should have a clear idea of what you want to overcome, improve upon, or know more about. Many organizations now use HR reporting to decrease employee turnover, improve employee productivity, make learning programs more useful, close skill gaps, enhance recruitment practices, add better targeting while hiring, step up their Diversity, Equality, and Inclusion initiatives, and keep their workforce engaged. Before starting the process, have a clear understanding of what kind of data you are seeking. This will help you adopt a systematic approach and get the most of out your reports. To optimize a process, you need to know what and why you are measuring something.
Use the right HR reporting tool
To be able to track the right HR metrics and effectively draw insights, you'll need a robust HR reporting tool. Tracking and analyzing these metrics manually is no longer an option. It's always better to go for an HR reporting tool that is integrated with your HR software. Because HR software manages all the HR operations from a single system, all the data pertaining to your HR functions and employees will be centralized and updated automatically, with reports able to be generated in no time. But, if you are using different systems for HR reporting and HR management you risk duplicate work and decentralized data. With scattered data, you may not get what you want to analyze.
Draw the right conclusions
Since the HR reporting system automatically generates reports with the existing HR data, there's not much that you have to do in terms of data collection or cleaning. However, it's necessary to carefully analyze HR reports to come up with better solutions for persistent organizational issues. While analyzing the reports, it's important to get to the "why" of an issue. For instance, if the problem you are analyzing is employee turnover, you should be able to analyze why employees are leaving: Are most of them from the same team? Do they have access to fewer career development opportunities? Is it because they are being overworked? Are they unhappy with the feedback and recognition they're getting? Are they unhappy with their benefits and compensation? Using the right HR data and reports, you can answer all of these questions and find out why employees are leaving.
Layout your plan of action
Once you identify the reason for a specific issue, it's important to create strategies based on your new insights to solve the issue. For instance, if your employees are leaving your organization because of bad middle management, you have to take this to your managers, help them understand why this is happening, and educate them on the best practices to prevent turnover.
Wrapping up
With the right set of HR reports and insights, nothing can stop you from delivering an exceptional experience throughout the employee lifecycle, right from onboarding to exit interviews. And when you deploy real-time employee data to get insights, your people management initiatives will see a lot more success. We hope this article gave you an insight on how to ace HR reporting and maximize its value.
Zoho People, our Human Resource Management Software, comes with an in-built HR reporting tool that analyzes every piece of data in the system to generate reports. These reports can help you understand persistent organizational issues before they start affecting other aspects of your business. Learn more about Zoho People's reporting tool here.
Tarika

Content Specialist at Zoho People
Leave a Reply
Your email address will not be published. Required fields are marked