What do HR professionals need to know about Paid Time Off? Part I
What do HR professionals need to know about Paid Time Off? Part I
Last Updated: August 11, 2021
462 Views
4 Min Read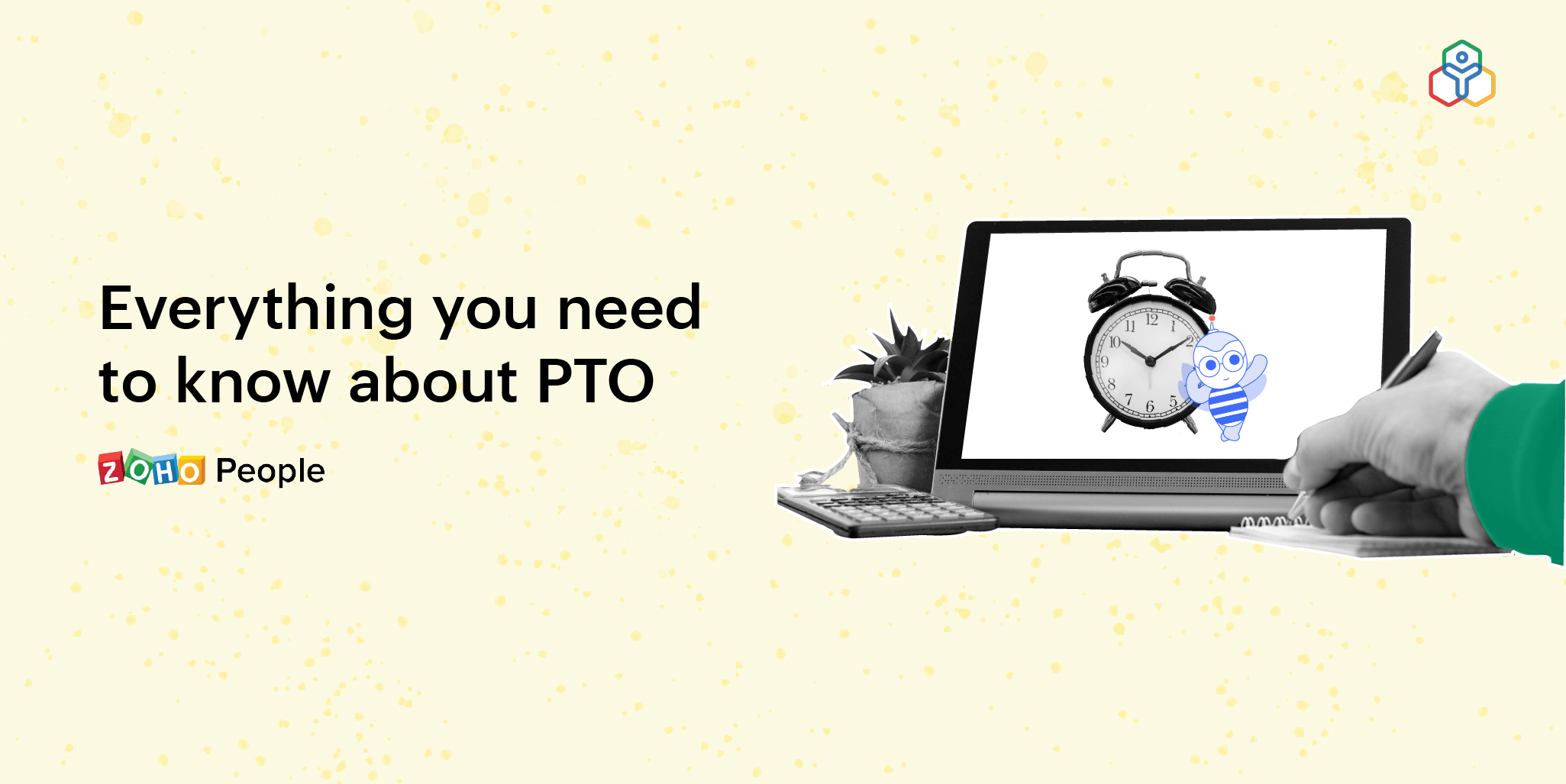 The importance of paid time off to your employees cannot be overstated. It is, in fact, one of the most crucial benefits that employees expect from their organization. A whopping 40% of Americans would want to work for an organization where they are encouraged to use their paid time off. Without paid time off, your employees can experience severe burnout in trying to balance their professional and personal responsibilities. This could have a serious impact on employee morale and skyrocket your turnover rate. Also, unscheduled absenteeism could increase drastically and put your organization at a serious disadvantage in terms of productivity. By introducing policies that encourage paid time off, you can keep your employees engaged, healthy, and productive. If you are wondering where to start, here's everything that you need to know as an HR Professional about employee paid time off:
What is Paid Time Off?
A Paid Time Off policy is one that allows employees to take leave at their discretion, whenever they need it, to manage their personal responsibilities without facing a loss of pay. Some organizations provide a set number of time off hours or days under their Paid Time Off policy, whereas, other organizations offer unlimited time off and let employees themselves decide the number of paid time off days.
What are the different types of Paid Time Off policies?
To get the most out of Paid Time Off and make it beneficial to your employees, it's necessary to understand the different types of Paid Time Off policies. Here are three Paid Time Off policies that organizations commonly adopt:
The traditional PTO policy remains to be one of the most commonly used paid leave policies. In this policy, the total number of Paid Time Off days employees are entitled to is classified into three common categories: vacation, illness, and personal. Most organizations offer 10 - 14 days of vacation per year, 8 - 12 days of sick leave, and 2-3 days of personal leave.
With a PTO bank policy, the total number of paid time off days is combined rather than differentiating them as sick, vacation, and personal days. The total number of time off days is still fixed by the organization and employees can decide why and how to use them. Some organizations credit the allocated time off days at the beginning of the year, whereas some organizations credit them every month or quarter.
As the name suggests, in this case, organizations don't fix the total number of paid time off days. Employees take paid time off whenever it is needed; there's no maximum or minimum limit and can be used for hospital visits, or a vacation, or a PTA meeting. The organization implementing unlimited PTO doesn't have a say over how its employees use their paid time off days. Learn more about unlimited PTO.
Three things to consider before adopting a PTO policy
Implementing a Paid Time Off policy for your organization can have a huge impact on your brand as an employer. Consider the following points as you draft a Paid Time Off policy for your organization and its employees:
Select the PTO policy that is most suitable for your business. For instance, unlimited PTO might be suitable for tech companies and start-ups, while industries like finance, retail, education, etc. that are dependent on customer service may not be able to run giving employees unlimited PTO. Assess how the policy will affect your business by consulting with other stakeholders.

Define the procedures to be followed for taking time off; the goal is to make the whole process as seamless as possible for your employees. Some organizations may require employees to apply for time off in advance, and inform their managers (and their team) to ensure that no work gets delayed because of their absence. It's ideal to use HR software with a time off management system to track employee time off efficiently and keep everyone on the same page.

Lastly, make sure that the PTO policy you are adopting abides by federal and state time off policies. Similarly, decide when PTO will be credited and what happens to unused PTO (whether it will be forfeited, paid out, or carried over to next year). If applicable, mention the minimum PTO that employees are expected to take annually.
Wrapping up
Paid Time Off is one of the policies that empower employees to take time off from work to take care of personal responsibilities and ensure a better work-life balance. When employees come back from their PTO, they tend to be more productive. Implementing a proper Paid Time Off policy can boost your employer brand and make your organization more attractive to top talent.
Zoho People, our HR software, comes with a robust time-off management system to easily help organizations manage time off. The system can be customized in just a few steps to align with your organization's PTO policy. Learn more about Zoho People's time off management system.
Also Read:What do HR professionals need to know about Paid Time Off? Part II
Tarika

Content Specialist at Zoho People
Leave a Reply
Your email address will not be published. Required fields are marked