What can an LMS do for your organization?
What can an LMS do for your organization?
Last Updated: September 20, 2022
295 Views
3 Min Read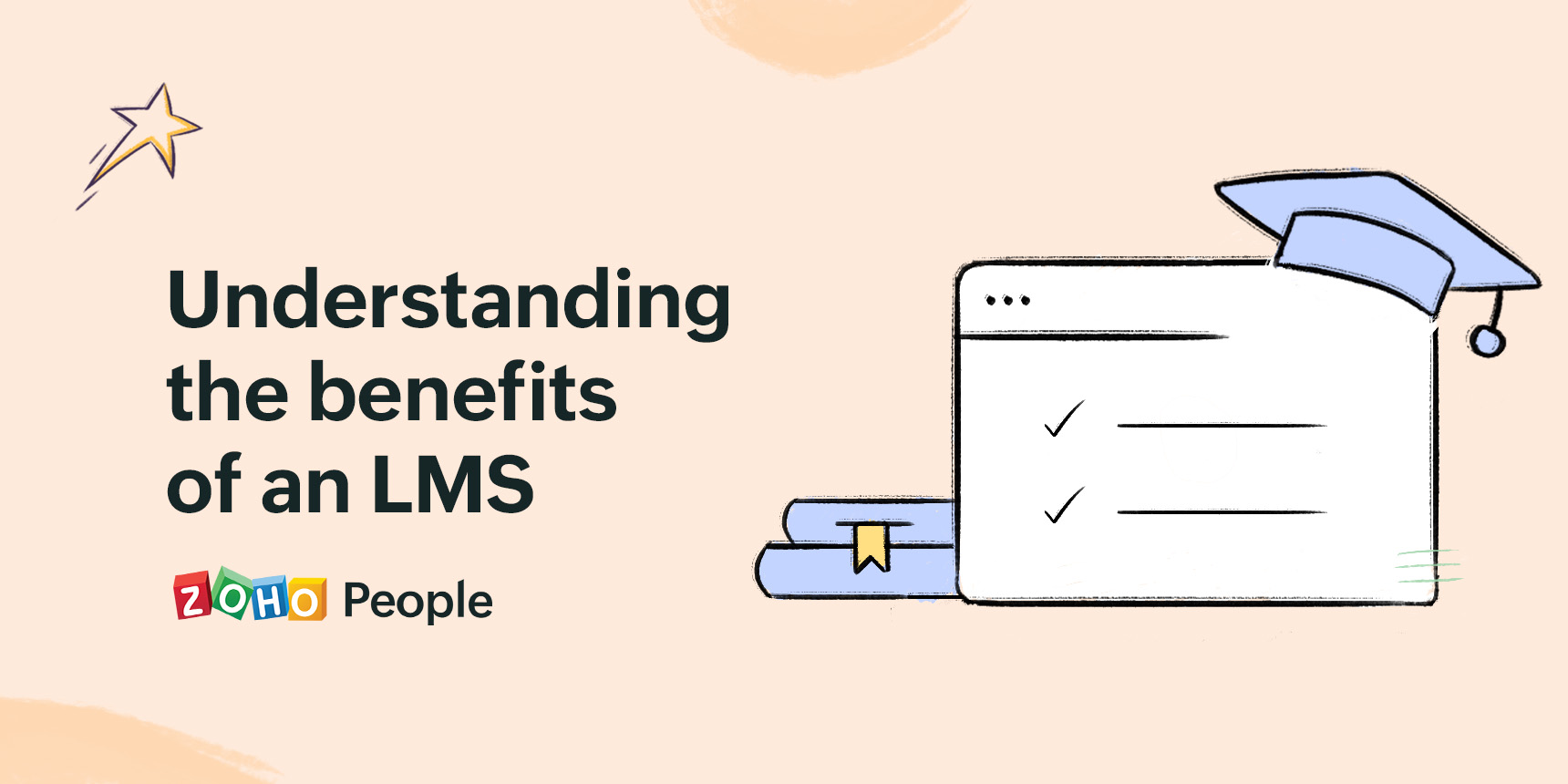 Ensuring your workforce learns and maintains key skills is crucial to unlocking their full potential and stepping up your organizational success. In addition to this, certain laws require organizations to educate employees on different rules and regulations that apply to their everyday responsibilities. However, with employees working remotely, administering learning and development programs can get incredibly challenging. This is where a learning management system (LMS) truly shines. It empowers organizations to upskill their employees and provide an exceptional learning experience throughout the process.
Here's how an LMS can benefit your organization:
An LMS can take the tedium out of conducting training and development courses for your workforce. Training administrators can use their LMS to create any number of courses and easily define who can access the course. Since the courses are online, employees can them from anywhere. Virtual sessions can be conducted with the built-in video conferencing system for topics that require the instructor's assistance. Courses can either be self-paced, blended, or completely instructor-led to match learner preferences. You can also allow learners to submit assignments as part of courses and take online tests to complete their courses. Plus, you can grade these assessments through the system itself.
Supports multiple resources
Course materials play a huge role in how learners progress through the course. With an LMS, different course materials in the form of documents, URLs, videos, podcasts, and presentations can be uploaded online. Course admins can upload any number of resources, and employees can access them at all times. They can also download and store a copy of the resources on the devices. In addition to this, the LMS provides a space where employees can add their course notes.
Helps you track learner progress
Unlike traditional classroom training programs, e-learning through an LMS enables organizations to get a clear picture of how learners progress through the training program. Course administrators can track the list of learners who have enrolled for the course, view who has submitted required assignments and who has not, and see who is present and who is absent.
Course admins can also access the training completion percentage and the status of each learner, in addition to the grades they've secured through assignments and online tests. With all this information present in a single space, it becomes incredibly easy for course admins to manage their courses, follow up with learners, and ensure training success.
Keeping learners engaged throughout the training program is crucial to their success. Using an LMS can go a long way toward improving learner engagement. It gives learners a dedicated platform for interacting with their fellow learners, which helps them understand the course material from different perspectives. Learners can also use the platform to exchange feedback with their course instructors, and this can allow both parties to identify areas that require more training. Course admins can further engage learners by providing certificates that acknowledge their efforts. Plus, LMS supports mobile learning, so employees can learn on the go.
Provides useful insights about training
An LMS helps you gain useful insights into training so you can take your training programs to the next level. All learner and course insights are available to course admins at a click of a button. For instance, you can easily track course ratings and take steps to improve programs that received lower ratings from learners and trainers. Similarly, course admins can track the course materials present under each course so that they can add more useful resources to courses that need them.
Wrapping up
Using an LMS can make your training programs even more beneficial to your learners and foster a culture of continuous learning in your organization. We hope this blog post gave you a good look into how an LMS can benefit your employees.
Zoho People, our HRMS, comes with a built-in learning management system that supports different learning styles, online tests, grading, and other exciting features that simplify training. Learn more about Zoho People's LMS.
Tarika

Content Specialist at Zoho People
Leave a Reply
Your email address will not be published. Required fields are marked