Top 6 tips to attract and retain top talent
Top 6 tips to attract and retain top talent
Last Updated: December 12, 2023
1.6K Views
6 Min Read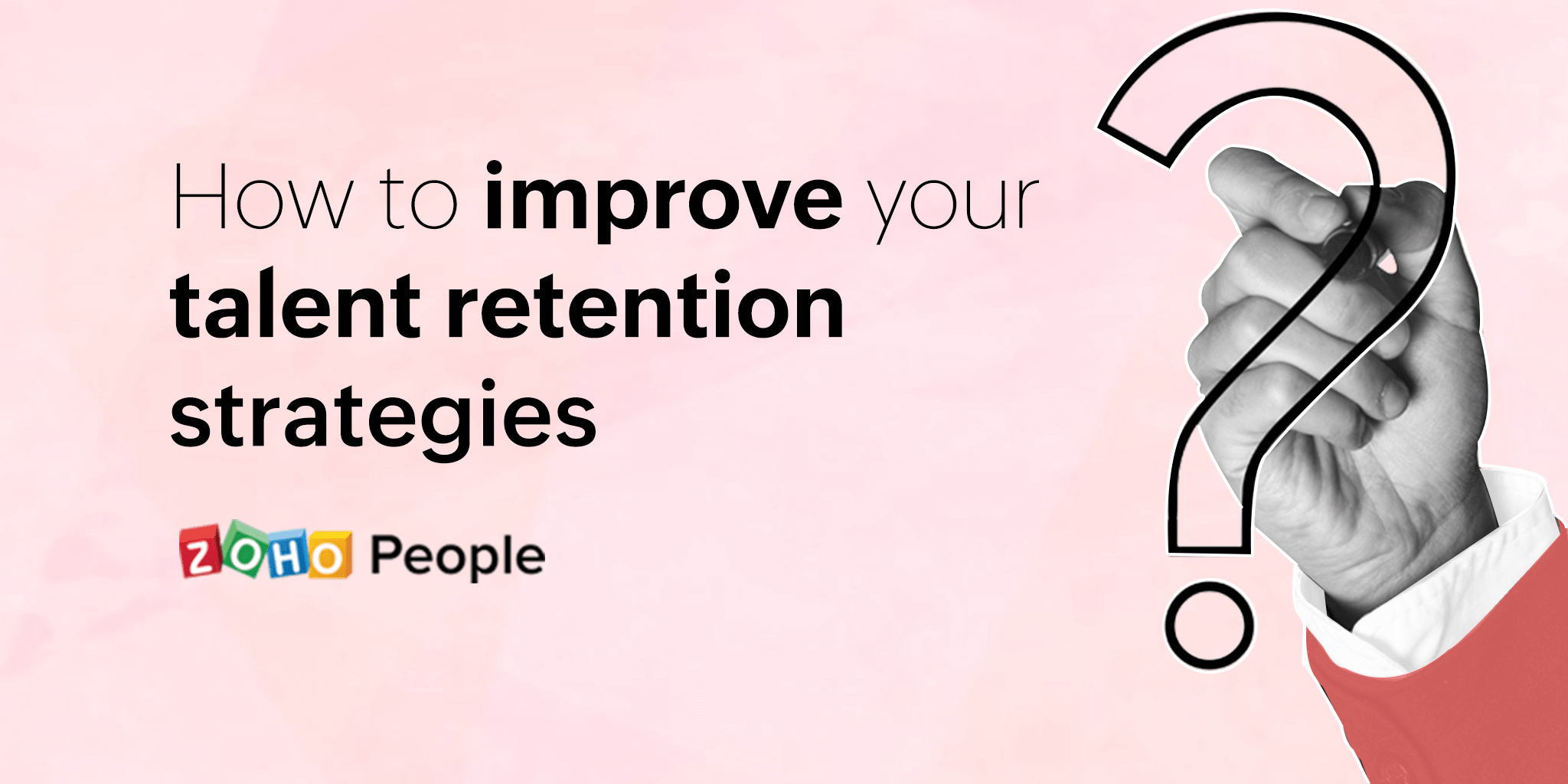 The competition for talent these days is fierce, even despite the pandemic. As Gen Zers enter the workforce in full swing and millennials climb to higher levels of management, your strategies for attracting, engaging, and retaining talented employees should be evolving. What millennial and Gen Z employees expect from their workplace is very different compared to their counterparts from previous generations. They put more emphasis on well-being, transparency, ethics, company culture, and flexibility rather than just pay or other monetary benefits. To survive this tight talent market and cater to changing employee expectations, your organization should develop compassionate, versatile, and progressive talent management strategies that will appeal to both job-seekers and your current workforce. In this article, we take a look at some key areas to revisit in your organization and how improvements can be made to help you better attract and retain talented individuals:
Application: Make your first impression count
In the candidate-driven market, it goes without saying that offering a great application process can go a long way toward improving your employer brand and attracting top talent. But it's more than just the application itself. Everything from how you interact with your candidates to what your careers site looks like plays a role in a person's first impression of your business. A good candidate experience creates an honest and encouraging perception about your organization's values and culture. This is important because it means those who apply will be more likely to resonate with the attitudes, expectations, and goals of your organization.
Here are six simple ways to improve your candidate experience:
Create a careers page that aligns with your organization's mission and vision.

Draft clear job advertisements to ensure candidates apply for the correct positions.

Make the interview and application process as simple as possible.

Keep your candidates informed about their application status after every step.

Complete interview rounds as fast as possible to minimize wait times.

If a candidate is not selected, provide constructive feedback that helps them improve.
Culture: Support autonomy and independent thinking
Nobody likes micromanagement. Monitoring your employees constantly and directing their every move will do more harm to your organization than good. Now that remote work is becoming more prevalent in many organizations, this is especially true. Empower your employees by giving them the freedom to work independently. This allows them to challenge themselves, get hands-on experience, be more innovative, and come up with better solutions. When your employees navigate obstacles and projects themselves, it nurtures a greater sense of satisfaction with their jobs. Naturally, guidance is important when tackling complex issues, but give your team members the space to determine when and how to ask for help rather than assuming they need it at every turn. This will help them grow as individuals, motivate them to perform better, and reduce your overall turnover rate.
Vision: Give your employees a cause to get behind
Financial independence, security, and incentives are all important, but they don't drive the long-term loyalty that they once did. Today's employees want to understand the "why" behind their work. How does their organization and the work they do benefit their community or the world at large? Most candidates will research your organization before they apply for one of your openings, and they won't bother following through unless your mission and values are consistent with theirs. That doesn't mean you have to change your vision, necessarily, but it does mean that candidates should be aware of what your organization is striving for early on in the application process. It's also important to update your employees on a regular basis about the steps your organization is taking to achieve its mission.
If you aren't sure how to define your organization's vision, start by identifying why your customers should buy your product or use your service. Then dig deeper. Here's an example:
Q - Why should people buy my product?
A - It's cheaper than what my competitors offer.
Q - Why does that matter?
A - Customers that couldn't afford this product previously will now have access to it.
Q - What does that tell you about your organization's values?
A - We value providing opportunities to those who didn't have them before.
This value, which started as a customer-centric idea, can now become a principle that guides all your operations, from HR and recruitment to sales and marketing.
Helpful tip: Employees may join because of what value you offer externally, but they will be more likely to stay if they see that value is demonstrated internally as well. It does no good to say you value one thing for your customers if that value isn't put into practice in the way you run your business.
Training: Invest in your people
Offering programs that help employees grow both professionally and personally is a great way to improve talent retention. These programs could be anything from courses that target certain skills in your industry to financial assistance for higher levels of education. By guiding employees throughout their journey with your organization, you show that you're genuinely interested in seeing them succeed in life. This will help them feel more valued and encourage stronger employee loyalty.
Building a culture of healthy mentorship in your organization in another way to lift your teams to higher levels of success. It supports collaboration and helps strengthen workplace relationships. Encourage managers and more experienced employees to act as mentors to their peers when appropriate. As mentors, they can help new hires excel by providing support, guidance, and feedback, and they can also share their experience on what has helped them thrive at your organization. These mentors will be the first person a new hire goes to whenever they need assistance or advice.
Recognition: Always give credit when credit is due
Showing appreciation to your employees is one of the easiest ways to improve talent retention, but it often goes overlooked. Recognition for hard work reassures employees that they are on the right path toward growth and acts as fuel for their continued efforts. When you don't give your employees their due credit, they may not be inspired to go that extra mile, or even worse, they may leave your organization altogether. Whenever goals are achieved or expectations are met, encourage your managers to explain how each employee contributed to these successes. If the accomplishments are huge, consider giving out rewards like trophies, certificates, bonuses, or additional days off.
Growth: Learn from your employees
Your existing employees likely have a lot of valuable feedback about how your talent management strategies are working. For instance, if you want to improve candidate experience, ask your new hires about the recruitment process—what they liked about it and what they felt could be improved. Organize eNPS surveys regularly to assess the satisfaction levels among your employees. When your teams are engaged and satisfied, they become ambassadors of your brand among their network. Foster an open and safe work environment where employees can provide feedback on how they feel about your organization and its practices. This can lead to the insights required to take your talent management strategies to the next level.
Final thoughts
Managing your employees effectively and valuing their efforts are key to organizational success. When you treat your people with respect, support their growth, and cater to their needs, they will be motivated to work harder and stick around longer. This creates a loop where your satisfied employees and compassionate HR standards encourage more talented people to join your organization. If these candidates are then met with a smooth hiring process and an organizational vision they can rally behind, they will be immediately more engaged with their roles. One step plays into the next, and before you know it, you're attracting and retaining high-quality employees better than ever before.
What are some ways you try to improve talent retention in your organization? Let us know in the comments section below!
Also see:Tips for conducting stay interviews
Tarika

Content Specialist at Zoho People
Leave a Reply
Your email address will not be published. Required fields are marked