Is payroll a part of HR?
Last Updated: January 13, 2021
9.9K Views
3 Min Read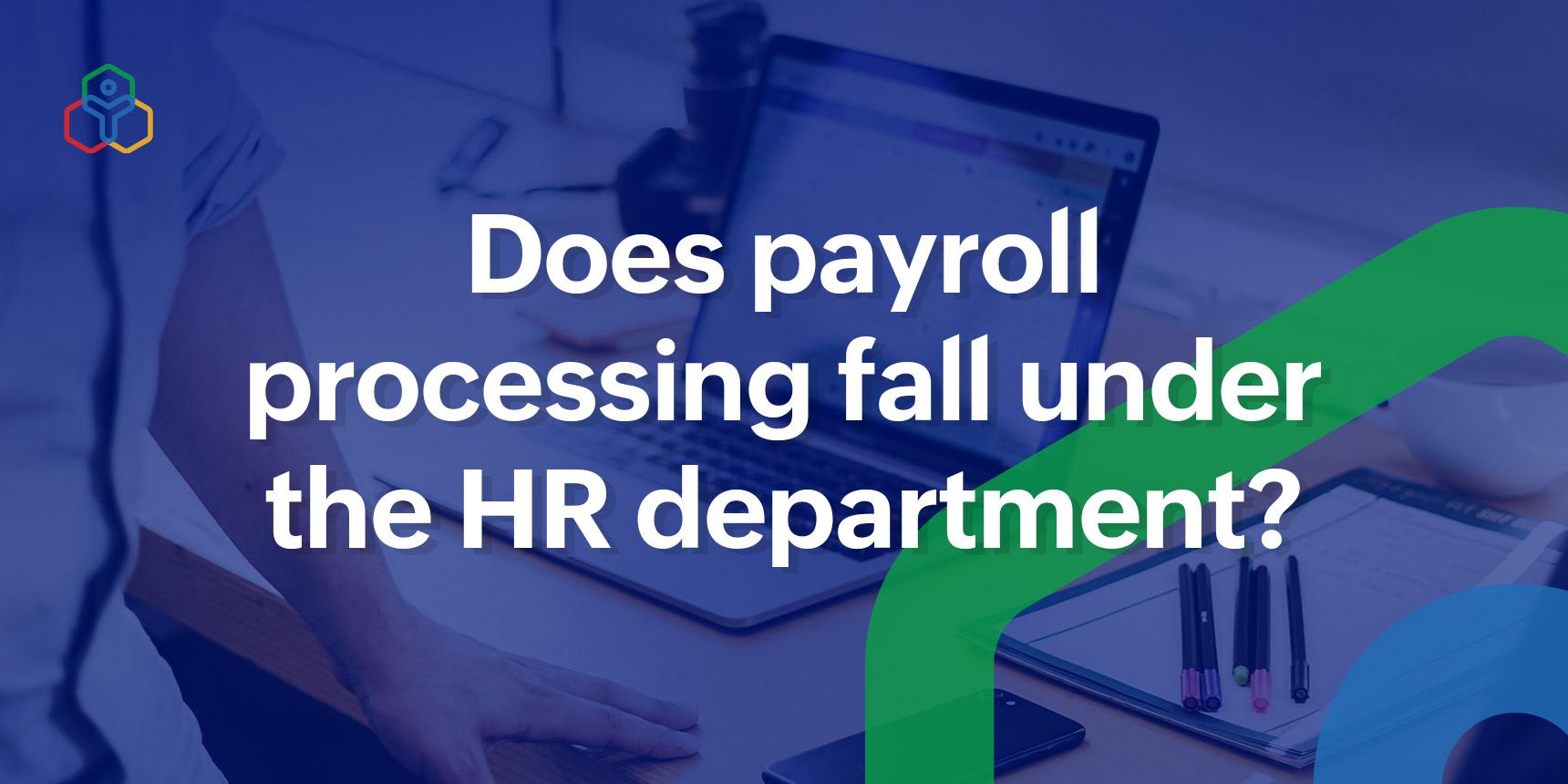 It would be a mistake to assume that payroll falls outside the jurisdiction of HR. Payroll processing needs meticulous oversight and management, and ignoring it or leaving it all to your Finance team can have dire consequences. Even small errors, for example, can result in your employees getting overpaid or underpaid. Regular payroll issues damage your company's reputation and your employees' trust in you. It can also lead to compliance problems.
It's important that both the HR and finance team work together to ensure payroll runs smoothly and adheres to legal standards. Unfortunately, many organizations still have trouble deciding which department is responsible for which aspects of processing employee payroll. In this article, we're giving you a rundown on the responsibilities of both teams so you can organize your payroll operations efficiently and accurately. We'll also discuss the benefits of having a dedicated payroll department for larger organizations.
Let's start with HR. The HR department manages the day-to-day attendance and working hours of employees in an organization. Only with this data can payroll be processed accurately. HR professionals are also involved in deciding an employee's gross pay, cost to the company, remuneration, overtime pay, benefits, raises, leave encashment, incentives, and bonus pay. If employees have any concerns or doubts regarding their salary, they usually approach the HR department rather than the finance department. That's why payroll is considered an innate part of HR operations.
That said, the finance department in an organization definitely has a hand in the technical aspect of payroll processing. They are responsible for calculating different tax deductions and subtracting them from the gross pay of each employee. The tax deductions may differ based on local and national labor laws and regulations. Once the net salary of an employee is finalized, the finance department processes payroll and distributes payslips to employees. The finance department is also responsible for maintaining payroll records and data to ensure compliance.
Without both teams doing their part, the payroll process will become disorganized and error-prone. Both your HR and finance departments have to be on the same page throughout. Decide on how paychecks are going to be calculated, and classify your employees based on their employment type. Then, finalize tax deductions, benefits, payment schedules, and pay methods. It's also important to set a mutual timeline between both teams for sharing the employee attendance and time off reports required for payroll.
If your organization has more than 25 employees, a separate payroll department is highly recommended. As your business expands, the HR and finance departments may not be able to coordinate as efficiently while also managing their own responsibilities. A payroll department takes care of all aspects of payroll, from finalizing tax deductions and gathering attendance information to calculating wages and managing records.
In summary
| HR | Finance | Payroll |
| --- | --- | --- |
| Provides attendance and time off reports | Calculates tax deductions for every employee | Manages all payroll processes |
| Decides benefits such as pay increments, bonuses, overtime pay, etc. | Finalizes net pay and processes payroll | Communicates with both Finance and HR |
| Addresses employee concerns regarding payroll | Maintains payroll records for compliance | Recommended for larger organizations |
Payroll plays an essential role in influencing an employee's relationship with their organization. Having an HR software application that is integrated with your payroll software can help everything run smoother. It automates attendance data collection, net pay calculation, salary distribution, tax filing, and more.
Zoho People integrates with Zoho Payroll, bringing together our HR and payroll solutions to make payroll processing simple, accurate, and stress-free. This also allows you to generate a report in Zoho People that highlights the exact number of working and payable days for each employee. Learn more about Zoho People's integration with Zoho Payroll.
Also Read: How is Payroll Calculated?
Tarika

Content Specialist at Zoho People
Leave a Reply
Your email address will not be published. Required fields are marked