Synchronize your employee info
Keep your records up to date online. Employee details like name, designation, date of joining, custom fields, and changes made are automatically synchronized from Zoho People into the payroll system.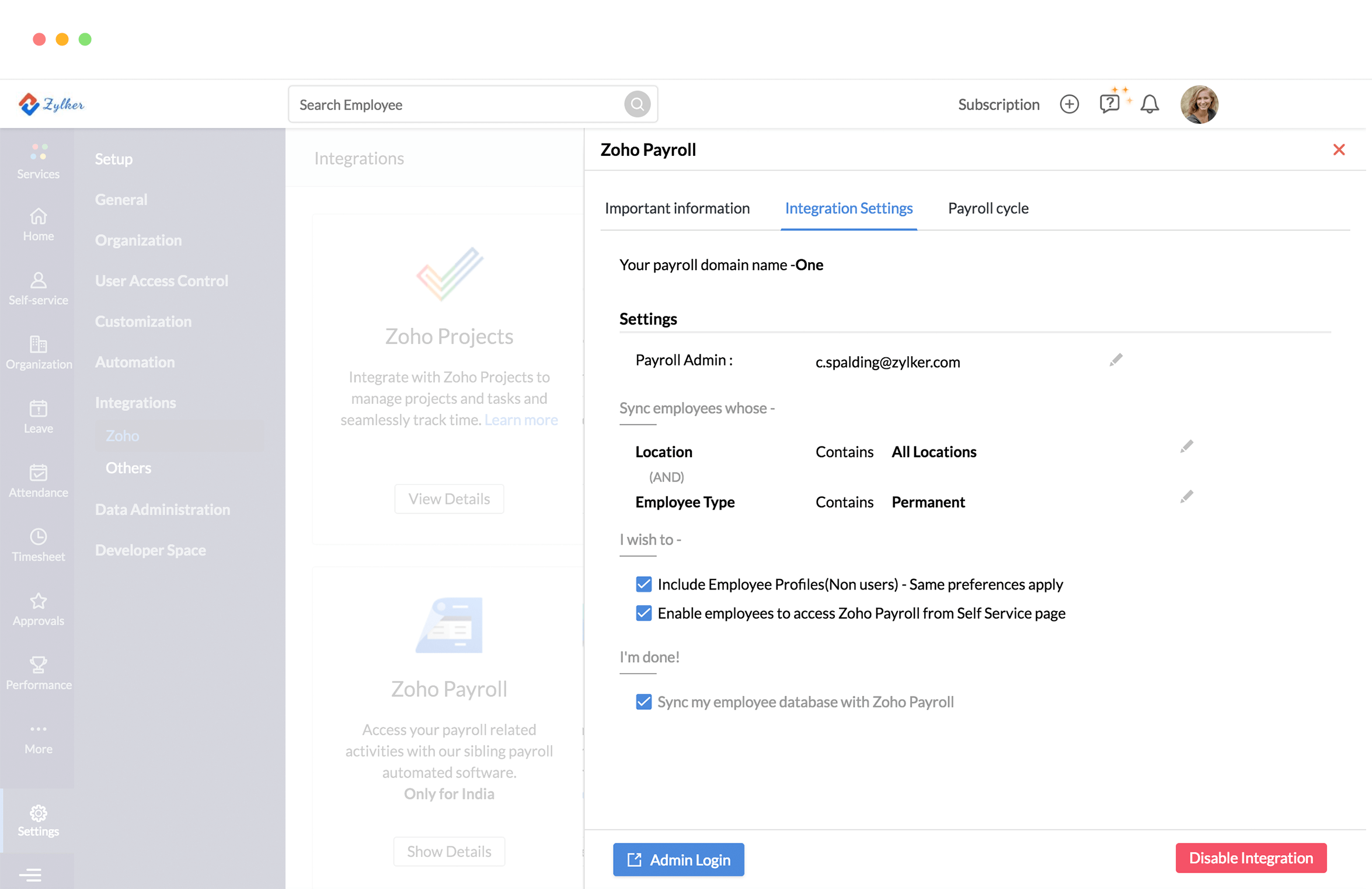 Customize pay runs
With this integration you get to create a variety of pay slabs for diverse salary structures, keep up with tax regulations, configure approvals, keep track of all salary deductions and reimbursements and automate all your payroll processes.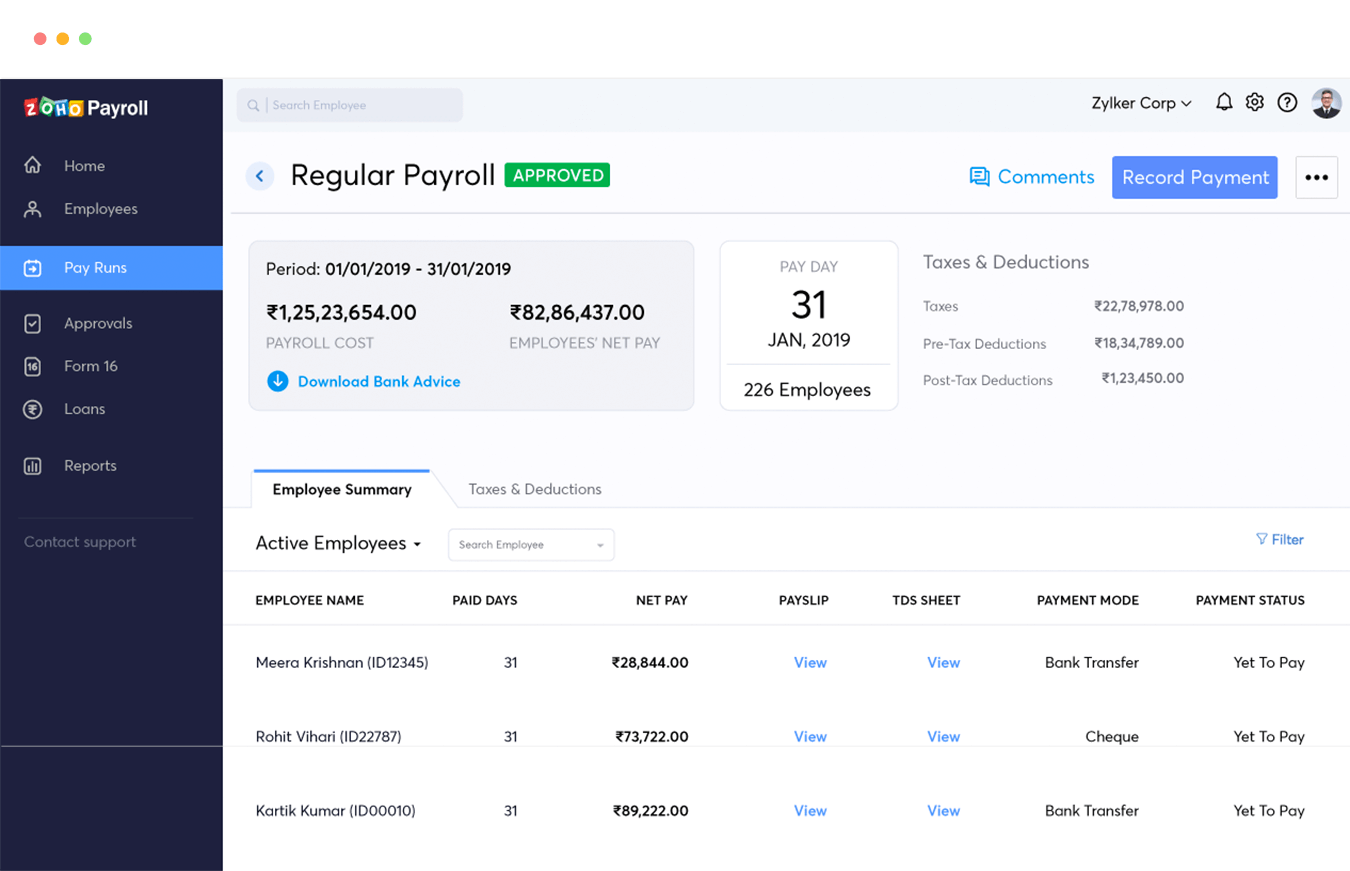 Spend less time calculating time off
Finding the exact number of days worked is a key to processing employee payroll. The Zoho People leave tracking app lets you simplify this process by providing error-free reports that specify the exact number of days worked, any loss of pay, and overtime.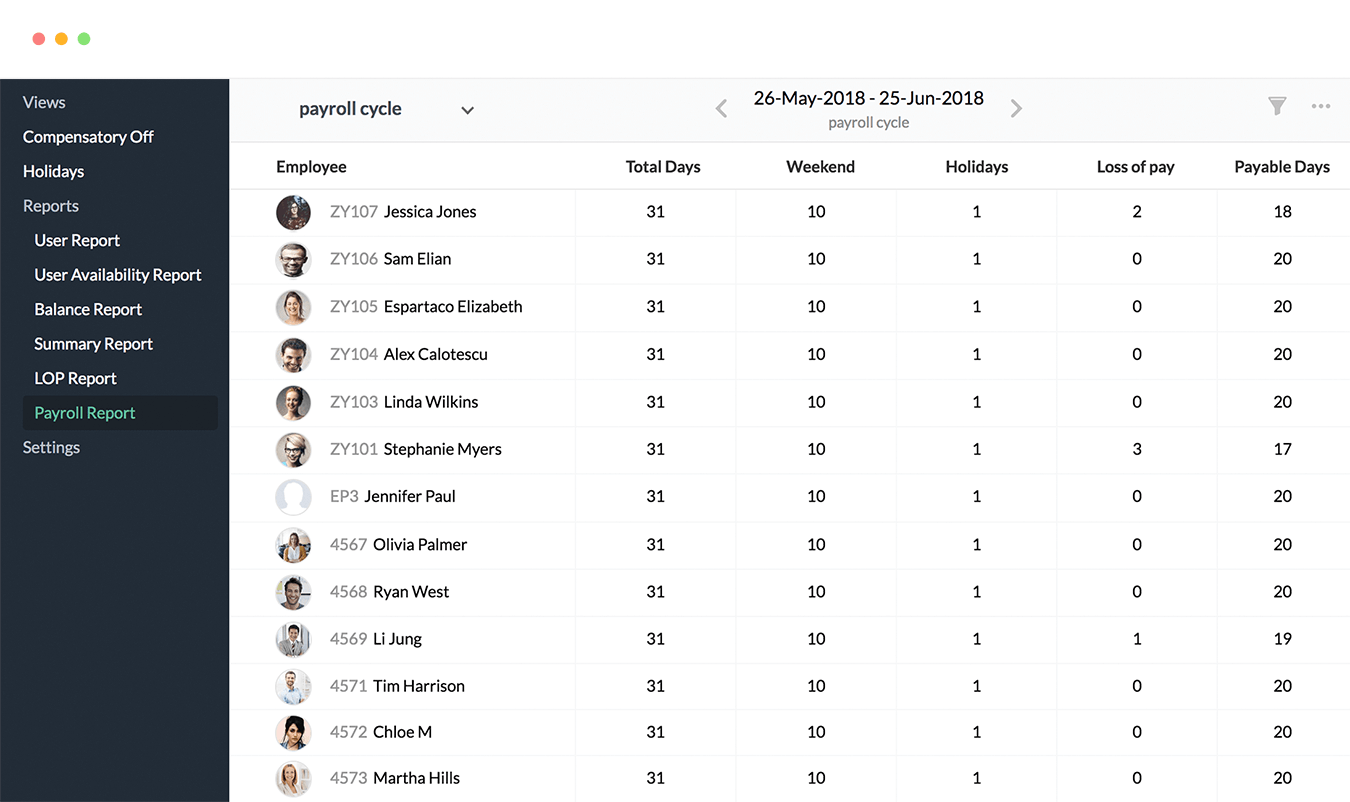 Offer an employee portal
Payroll is better when employees can have complete visibility into their pay details and payroll-related activities. Zoho People and Zoho Payroll enable employees to view their payslips, submit their reimbursement claims, claim benefits, declare investments and submit proofs from a single place.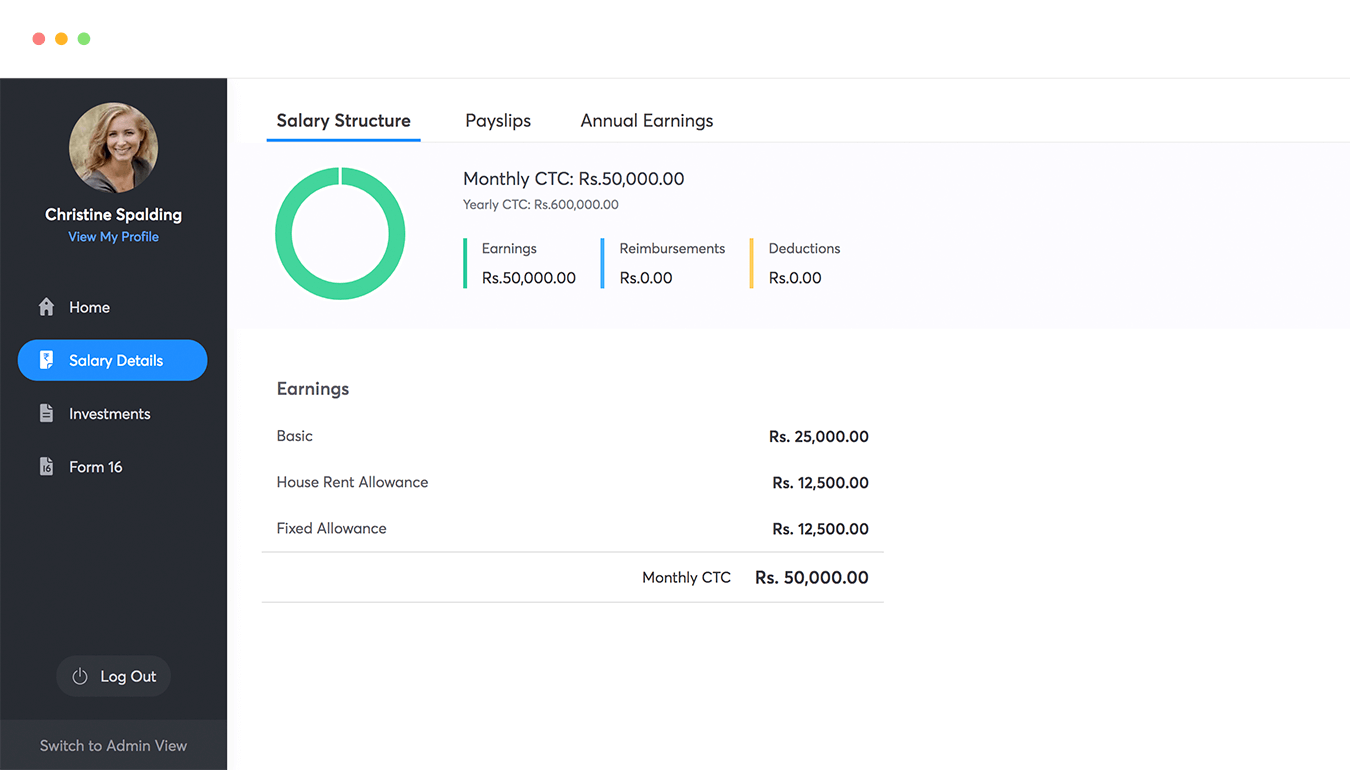 Get the benefit of a complete HRMS
With Zoho People and Zoho Payroll, you're not just simplifying your payroll tasks but also gaining the advantage of a complete HR solution. Whether you're onboarding new employees, managing employee time and performance, or taking critical business decisions using insightful analytics, Zoho People has all the tools you need to run your entire HR.