5 reasons why HR software is necessary for the media sector
5 reasons why HR software is necessary for the media sector
Last Updated: July 9, 2020
2.9K Views
4 Min Read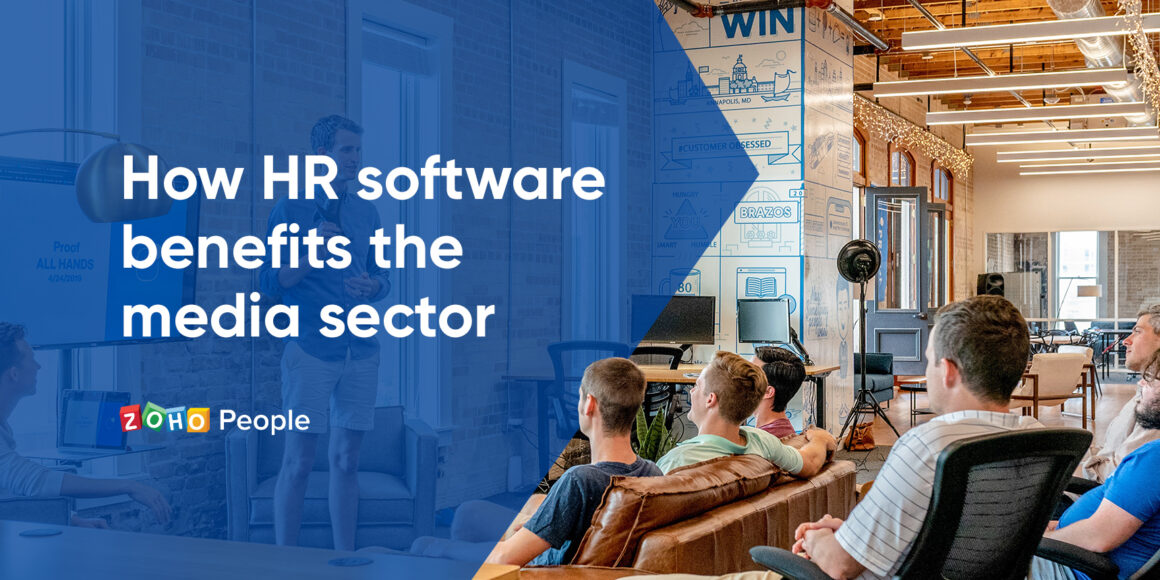 The media industry is one of the fastest-growing industries globally, steadily increasing its revenue and market share. It has undergone a major revolution, which has changed consumer behavior. Media and advertising firms have to step up their content continuously to adapt to the latest developments in consumer behavior. If not, these companies will cease to exist.
Employees have to be creative and come up with new strategies to stay consistent with consumer trends. So, it is vital to keep employees happy, engaged, and productive. However, this cannot be achieved if you're still holding on to traditional methods of HR management. You need to upgrade your HR operations to meet the needs of the modern workforce. HR software is one of the most useful technologies that can help you do so. It simplifies and automates all the essential HR functions while catering to employee expectations.
Here are the different ways in which HR software can help the media sector:
Automates essential HR functions
Performing HR tasks manually and repeatedly in an industry where most of the employees are decentralized can be tiring. HR software has automated workflows that can be a perfect solution to this common problem. Workflows automate most essential HR functions, saving time and improving overall productivity. For instance, sometimes your employees may forget to mark their attendance for the day. Using workflows, you can trigger mail notifications to all employees who haven't marked their attendance automatically. This way, you don't need to send emails to each employee manually.
Helps employees communicate better
Creativity is the key to the media industry. Employees often have to brainstorm different ideas to bring out their creative side, even when they aren't under the same roof. Every employee should be on the same page to serve their audience and clients better. With HR software, communication becomes more open, transparent, and regular. Whenever an announcement is made, employees will be notified immediately. Employees can brainstorm and make decisions quickly through internal forums. Internal chat tools come in handy whenever they have to discuss something or share files. You can even host a centralized directory that tracks the contact details and availability of all your employees.
Also see: Tips to improve internal communication in your organization
Improves employee potential
Organizations in the media sector have to optimize employee performance to keep up with the changing expectations of their audience and clients. Using HR software goes a long way towards maximizing employee potential. It allows you to set clear goals for your employees so they can align their performance with organizational goals. Employees can be reviewed throughout the year, and reporting managers can receive feedback and input about employee performance from others. Reports indicating the overall performance of employees can be used to conduct meaningful training programs for employees.
Increases the talent retention rate
In such a highly competitive sector, media companies should be taking all the necessary steps to nurture and retain talent within their organizations. HR software facilitates this process in many ways. It provides the technical sophistication that is preferred by today's workforce. It helps build new skills by making employee training as easy, flexible, and learner-centric as possible. It empowers them to track and maintain any HR operations relevant to them and their work. Most importantly, it provides a seamless experience to your employees as every stage of their journey in your organization from onboarding to offboarding.
Improves shift scheduling
Keeping up deadlines is one of the important aspects of any media organization. So, it's vital to ensure that time and schedules of employees are managed effectively to help get work done on time. However, managing shifts of employees without a proper system can cause a headache for shift managers. Using HR software, it is easy to create and manage a large number of shifts collectively. An HRMS allows you to schedule shifts for multiple employees for a particular interval of time (weekly/monthly) so that employees can plan their work effectively. Employees can also be notified of any shift changes automatically well in advance.
For a versatile industry like media, it is essential to meet the expectations of the modern workforce and provide a great employee experience. Employees can be creative only when they are happy, engaged, and satisfied at work. HR software simplifies and automates all the essential HR functions, which improve the overall experience within your organization. Zoho People, our HR application, offers all the HR tools required to make HR operations as easy and effective as possible so that you can concentrate on the creative needs of your workforce. Find out more about Zoho People here.
Also read: 5 ways to organize cross-training programs for employees
Tarika

Content Specialist at Zoho People
Leave a Reply
Your email address will not be published. Required fields are marked