5 essential aspects that impact employee performance
5 essential aspects that impact employee performance
Last Updated: June 30, 2022
1.3K Views
3 Min Read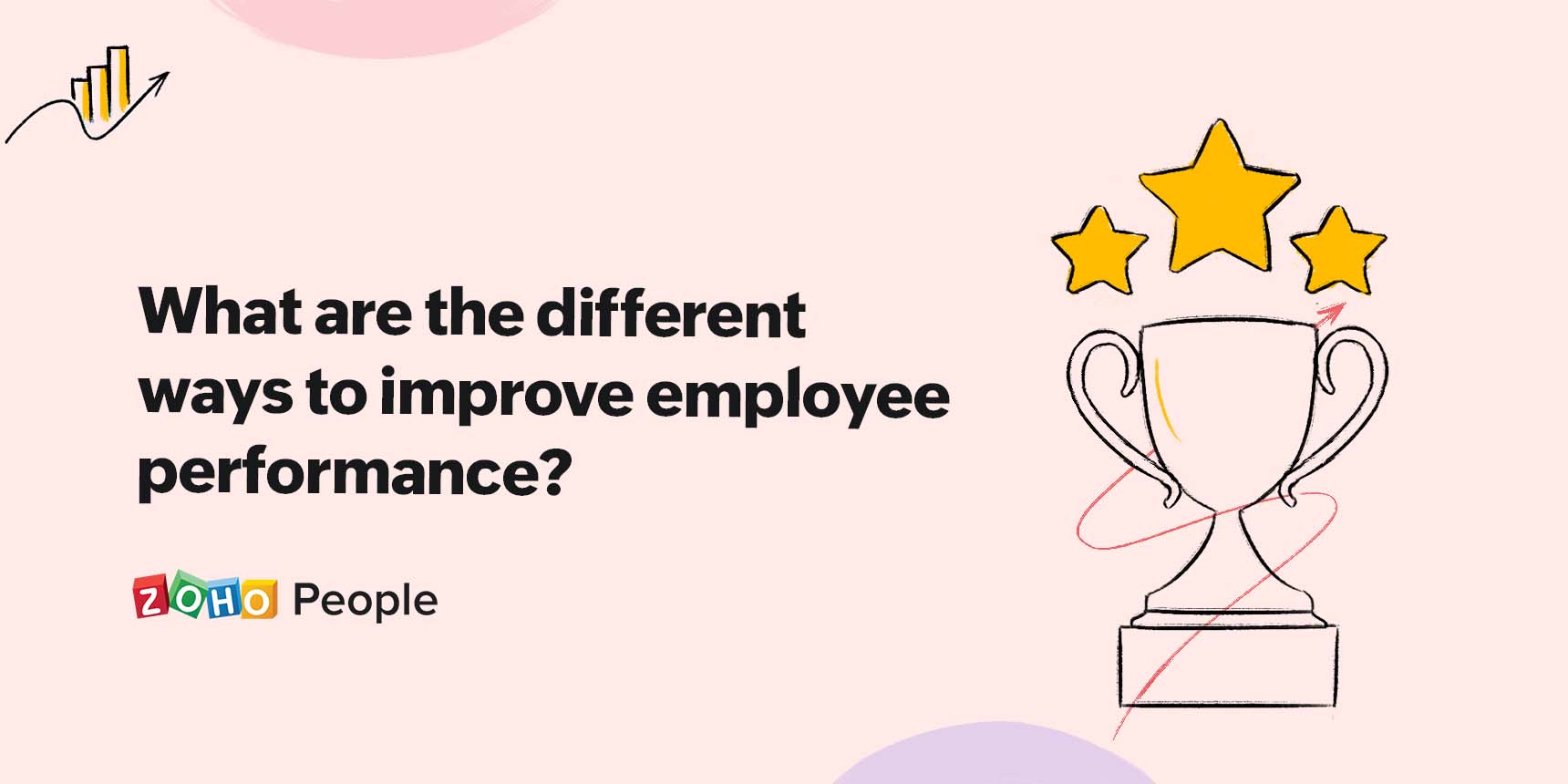 Employee performance is a major indicator of both employee and organizational success. When your employees aren't able to perform to their fullest potential, their motivation and satisfaction levels drop. This can lead to a negative work environment and cause them to spend most of their time on unnecessary issues rather than focusing on productive tasks. As a result, your organization's product quality, customer satisfaction, and sales can take a hit.
Here are five different ways to improve employee performance:
Positive and transparent work environment
Your organization's work environment plays a huge role in helping your employees bring their best selves to work. When the existing work environment is negative, it only makes sense that a workforce's morale would suffer. Employees are less motivated to engage in fruitful discussions and collaborative projects that often lead to innovation. Certain employees may even experience increased stress, which can impact their mental health and lower their ability to work effectively. That's why it's crucial to establish a dynamic, positive, and transparent work environment that enables employees to go above and beyond. Check out this infographic to understand how to establish a positive work environment that nurtures employees.
Continuous performance reviews
Regular performance reviews play a significant role in helping employees elevate their performance, as these reviews can help them gain a better understanding of their strengths and weaknesses. When performance reviews are conducted consistently, say once a month or every three months, your employees will have a better sense of direction and understand where to focus their efforts.
It's helpful to encourage managers to analyze every aspect of employee performance and provide insights on how their work contributes toward organizational growth. Ensure employees understand how they might overcome their weaknesses and build on their strengths. Even outside of performance review periods, managers should have a way to provide prompt feedback when necessary. During performance reviews, encourage employees to share their own feedback too. This helps employees see that you value their input and support them on their path to improvement.
Regular recognition initiatives
Recognition is the key to a thriving workforce. Appreciating your employee's efforts is a great way to assure them that they are heading in the right direction and motivate them to achieve even more.
Encourage managers to pay close attention to each team member's work and make it a habit to celebrate even the smallest wins. If possible, you can establish a comprehensive rewards program that offers meaningful rewards whenever employees reach a specific milestone. This might be when they add a new feature to your product, bring an innovative idea to the table, close a deal, resolve a complicated customer ticket, or improve your product reach. You can also run surveys to understand what kind of rewards your employees wish to receive to have the best impact.
Learning and development initiatives
Organizing programs that let your employees gain new skills is a surefire way to help them become more efficient at their job. Keep in mind that these training programs should be meaningful, consistent, and relevant to your employee's line of work to have the maximum impact on their performance. Performing a training needs analysis and setting clear learning objectives could help your organization ace the training game. This infographic from our HR Knowledge Hive gives a step-by-step explanation to help organizations conduct successful training programs.
Proper support
Your employees cannot perform exceptionally in a work environment that makes them work harder and longer hours without the proper support. Today's employees are looking to work for organizations that encourage a healthy work-life balance and provide support when it comes to workplace challenges. It's effective to encourage managers to actively listen to employee queries and concerns. You can also take steps to improve their physical, mental, and emotional well-being by offering modern, easy-to-use tech tools that make work easier and providing a competitive compensation and benefits package.
Improving employee performance
Focusing on the five aspects above could help you take your workforce's performance to the next level. Plus, your interest in developing your employee's performance will make them feel valued and motivate them to do well at work. We hope this blog gave you an idea of the different ways to improve employee performance!
Tarika

Content Specialist at Zoho People
Leave a Reply
Your email address will not be published. Required fields are marked