Bill Generation
Bills are generated for the timelogs in order to track the budget spent on specific Clients.

Tip: Visit the links given below to know how to create a Client, Job and Project on the system and configuring Billing Settings.
Once you have created Clients, Jobs and Projects on the system, and configured billing settings if any, follow the steps given below to generate a bill.
From your home page, go to Reports > Timesheet > Generate and view bills.
Click +Generate Bill.
Enter details like client name, project name, date range etc for which the bill has to be generated.
Click Next.
The bill gets displayed.
Give a due date for the bill and click Submit.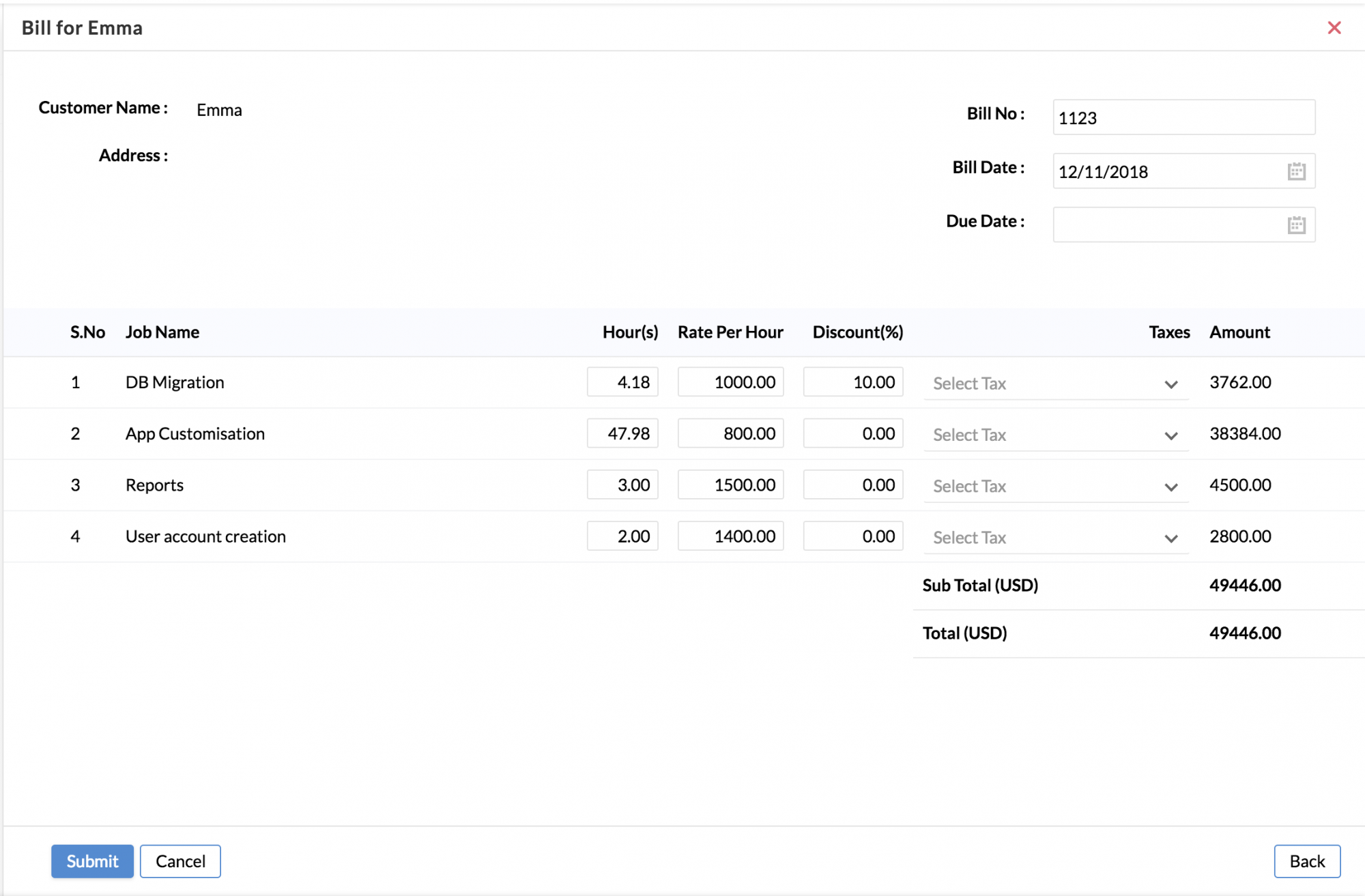 You can push the bill as an invoice to QuickBooks.


Tip : Click here to know in detail.