Zoho One for the win: How Australian Sports Camps beat customer expectations and doubled their profitability
The Company
Aussies love sports, and no one knows that better than the good folks at Australian Sports Camps (ASC). For the last 40 years, ASC has been running camps across the country for youngsters interested in a broad range of sporting events including AFL football, tennis, cricket, hockey, netball, and soccer.
The ASC team's dedication for their business runs deep and stems from the management itself. "My worst fear in life is being bored," said the company's Managing Director, Scott Taylor. "I remember the fatigue and boredom of school holidays, so it's great to provide something worthwhile for kids to do during holidays. At ASC we all believe life's better with sport. That's why we do what we do. Our mission is to help and inspire children to love sport."
The Challenge
"When I joined ASC, 70% of our marketing expense was traditional media," Taylor noted, discussing the company's marketing and operations strategy early on. "We printed flyers. It was a massive job to try and pre-book all the camps—we had 50-60 camps at that stage, all across Australia. We'd then send out flyers and distribute them in schools. Only about 30% was digital marketing."
Under Taylor's leadership, the company decided to shift the budget to focus more on digital methods.
Digital transformation is often a gradual process. However, when COVID-19 arrived in Australia, digitisation became an urgent necessity. Companies had to adapt almost overnight, and it was hard on ASC. Their traditional marketing efforts had limited value. It was costing them time and money. "Flyer mailouts had to be delayed until venues confirmed bookings, and yet it was still a big spend," Taylor said. That's when the team decided to reroute all of their remaining marketing spend into even more online resources. This journey toward more digital and automated solutions was difficult, but it couldn't wait.
To add to the company's challenges, when Taylor inherited the company in 2016, most of their operations and processes were unrecorded. "Workflows" existed simply as inherent knowledge among certain people on the team. "There was an awful lot of information in people's heads and they didn't want to share it," Taylor commented. "We were really vulnerable. If any of them were sick or injured, the business would have really struggled." To make a positive change to the business, he had to bring order to the chaos and ensure that everything was properly reported and accessible.
According to Taylor, the company's internal activities were also "inefficient and siloed." He mentioned the lack of data integrity and security when managing critical business information. "Anyone could've downloaded customer details; they were all on a spreadsheet."
It was clear to Taylor and his team that they needed a proper CRM to not only manage customer details but also to ensure data integrity, conduct analyses, communicate more effectively, and automate processes.
The Solution
ASC discussed their requirements with a business consultant. "They originally recommended Agile CRM but it just didn't work. We used it for a bit, but they realised that what we needed to do with the CRM was a lot more complex than they thought. They had to back track and in the end, recommended Zoho. The consultants got us started with Zoho, but ultimately couldn't take us to where we wanted to go," Taylor recalled.
During this time, ASC was also in the midst of revamping their website. Their consultants then referred ASC to Raj Gautam and his Perth-based marketing consultancy firm, QL Tech. The team at QL Tech was able to help ASC refurbish their website with a React front-end and a WordPress shopfront. They also set up Zoho CRM in the back-end to give the team a truly comprehensive online marketing solution.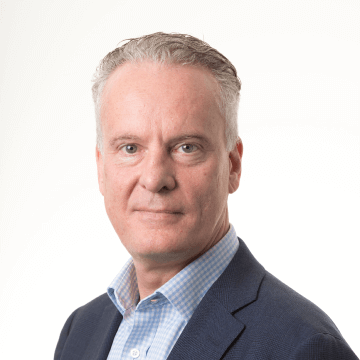 "Culturally, Zoho CRM was really pivotal in providing one point of truth," Taylor said, discussing the value Zoho CRM has brought to the business. "Everyone had to cough up their secrets, and suddenly, all that stuff became a resource. It was documented, and we had clarity on things like venue contact details, schools we advertise with, and even coaches. That was an enormous turning point—having a systemised business that didn't rely on one or two individuals." ASC also uses Zoho Projects to organise their camps. "There are about 150-200 steps that we need to check off when running an event," Taylor spoke about how Zoho Projects helps the team stay on top of their tasks. "That's become a great tool—nothing gets forgotten, and if someone leaves or is on holiday, we know exactly what needs to be done."
Zoho Analytics also plays a crucial role in ASC's daily business operations. With guidance from QL Tech, ASC has connected all the different apps they use with their Customer Data Platform (CDP). All essential data collected through and stored in the CDP is then translated to Zoho Analytics where Taylor can access it through intuitive dashboards and graphs. "We have some powerful information summarised there," he confirmed. With these visual representations, Taylor can easily assess the most profitable areas of the business.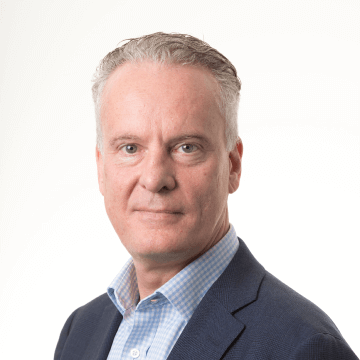 Having those details accessible anytime was important to the ASC management. "I'll be on the tram going into the city and I can look at the bookings. It's a mobile view of the dashboard, which is really handy," Taylor said, speaking on the native mobile capabilities of Zoho's apps.
Aside from these core apps, Taylor and his team also use Zoho People to manage the details of his 5 full-time and 700+ part-time staff. Other major apps ASC uses include Office365 and WordPress, both of which integrate with his Zoho system.
Benefits and ROI
The benefits of implementing Zoho apps was clear from the beginning. Though the ASC team started off with Zoho CRM, they quickly realised the vast opportunities that Zoho One as a whole offered them. "Our entry point was CRM," Taylor noted, "Then all of a sudden, every month we had a new product or module. That absolutely relentless pursuit by Zoho to make it a one-stop shop was great. The platform just did the job. Whatever business idea or process you need to implement, Zoho would facilitate and encourage it, rather than hinder it."
ASC's extensive automation has helped them spend more of their resources on running the business profitably. "Because we've been able to automate more, 97% to 98% of our bookings are now online. There are fewer people phoning in, and more people self-helping." Their website is comprehensive and has all the essential information that a customer might need, which reduces the number of support requests, as well as the time and effort ASC used to spend on following up.
"We've been maximising our quota for API calls!" QL Tech founder and ASC's consultant, Raj Gautam, added. "ASC looks like a simple business, but once you get under the hood, it's pretty complicated."
Of course, with an increase in automation and a decrease in manual work comes efficiency. The company has been able to prioritise digital marketing, resulting in an increased adoption of their services. "Profit's doubled! We're doing a lot with less. We've been able to scale tremendously," Taylor remarked. "We've had 30-40% increase in participants, and we're doing it with fewer people and more efficiently. And we couldn't have done it without QL Tech's support," he added.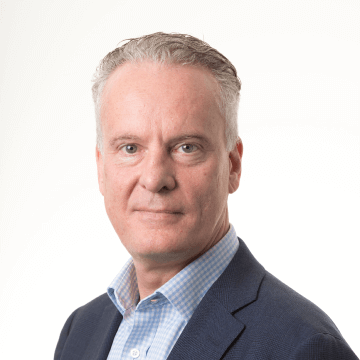 It also helped that ASC had QL Tech's consistent expertise to rely on. "Zoho's been great on support. If QL Tech can't solve it, there always seems to be plenty of help," Taylor said, noting that he's used Zoho's support and helpdesk resources extensively. "There's a lot of self-help tools, videos and how-to instructions. I've taught myself to use Projects, which would've been impossible without those tools."
For Taylor, Zoho One has been more than just an app. "It completely transformed our business. You couldn't imagine the business without it. Everyone's grown up with it," he said. "It's just a part of our business now."
Looking forward
"It's been a bumpy old ride," Taylor mused, thinking on what is has been like to operate a business during the pandemic. Australian Sports Camps was under immense strain by the extended lockdowns and restrictions to sporting events. However, the company's managing director is optimistic about ASC's future. "There's a huge pent up demand and bookings are really strong," Taylor said. "People are supporting us; they want their kids out of house and on the playing field, so that's fantastic. We're going to bounce back. We've got a more captive audience than in the past."
"We're kind of setting it up now, but Analytics is probably the next big milestone for us," Taylor added. Going forward, ASC plans to invest even more effort in implementing and optimising their Zoho apps. "We started using Social about 12 months ago. That's been good for scheduling our social media posts," he said, adding that he wants to explore Zoho Social further.
A crucial part of running business for ASC is addressing customer concerns. While Zoho CRM has helped the team have all their necessary details in one place, Taylor is keen to make the process even easier. "We may look at one of the telephony integrations," he mentioned. "If someone calls in, their details will pop up, so it'll make our customer service even more efficient. We won't need to go back and search up on them; we'll already have some of what we need."
Transitioning from traditional methods to a completely optimised digital process was a big and highly-profitable decision for ASC. "It was quite refreshing," Taylor said, speaking of his thought process when considering that path. "I came from a corporate background and I was sort of dreading it—we used Salesforce and Lately. Back then, the spends were astronomical and not conducive for small businesses."
Under Taylor's management, the company has grown more mobile, automated, and efficient overall. "Zoho is a corporate-grade tech solution for small businesses. I got used to all that in the corporate world, and so then to come into small business and just have spreadsheets was terrible. We implemented Office 365 so I could travel overseas and then still run the business. Now, I'll jump on Zoho when I'm travelling, and it's just like I'm in the office."