Say goodbye to paper and pen.
Running your business on Microsoft Office 365 already gives you a handful of advantages. Now, with the Office365 integration with Zoho Sign, you can quickly get your business documents signed on the spot, or email them to your recipients for signing and get rid of the tiring manual document-signing process.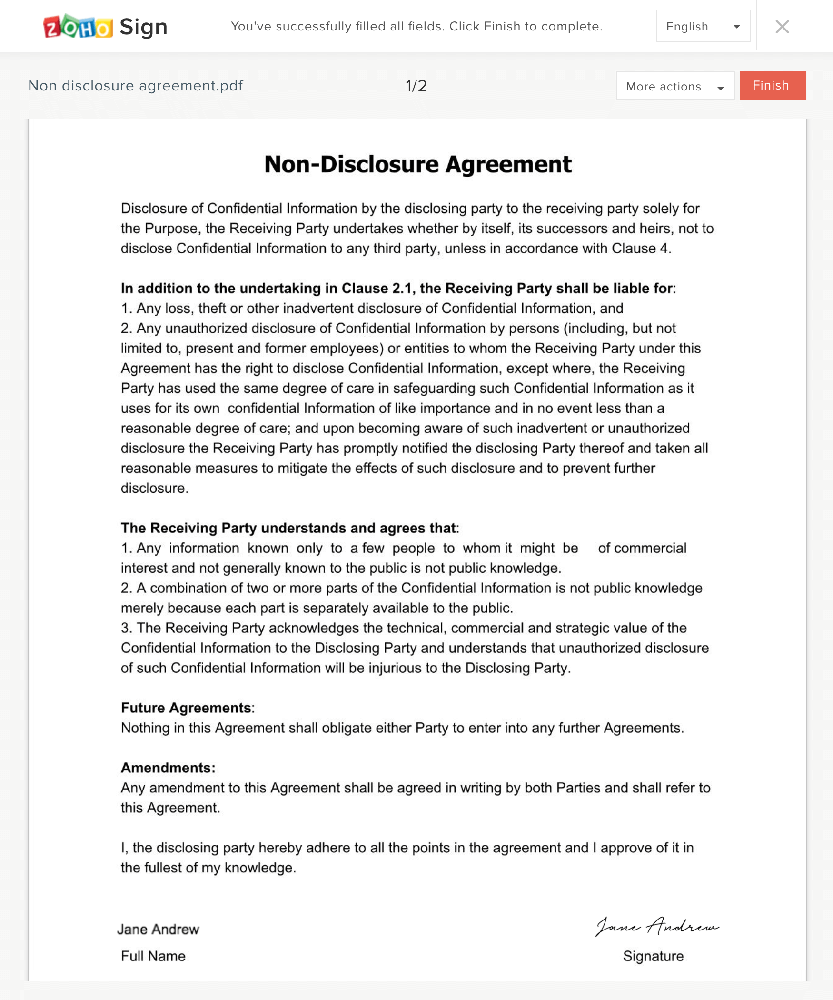 Sign. Send. Manage.
No more hassles getting your business documents signed. Just create your business documents using Office 365 apps, import them to Zoho Sign, sign the dotted lines yourself or send it to other recipients for signatures.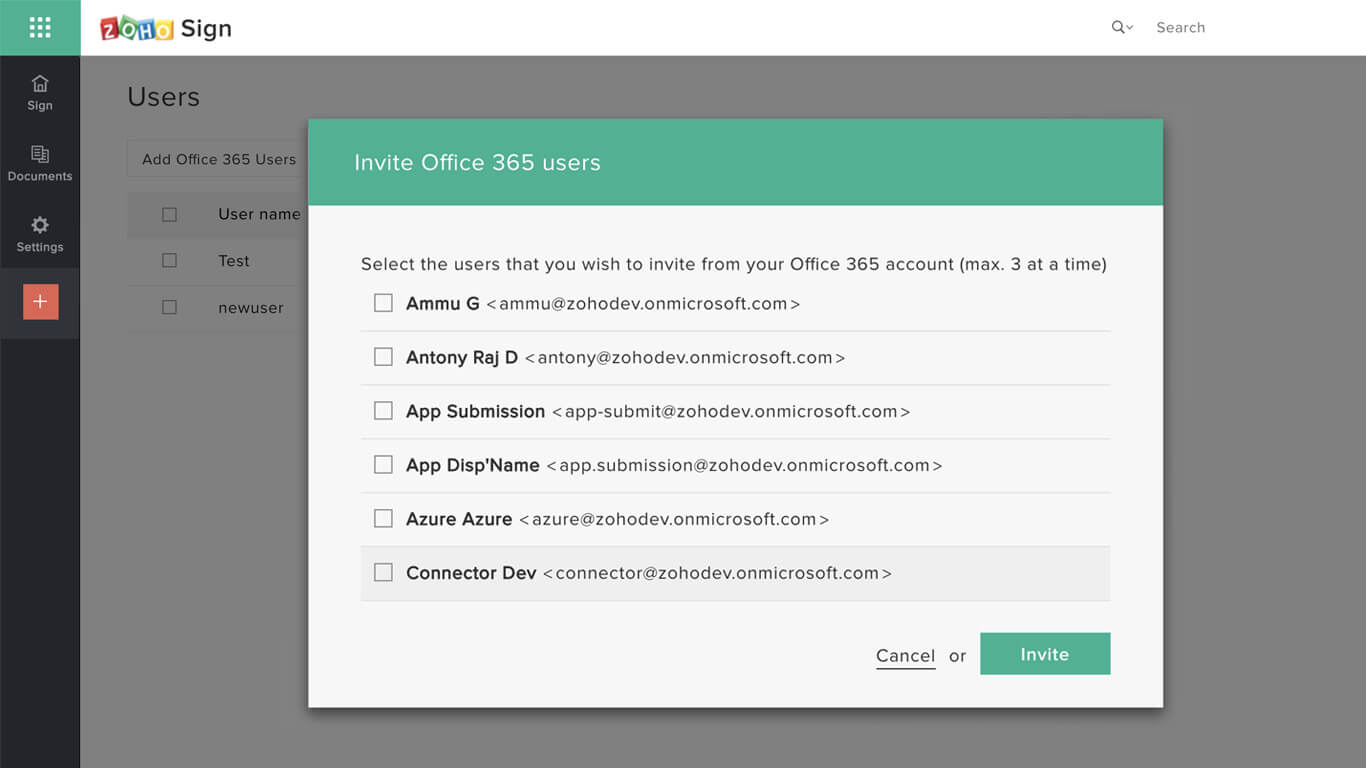 Import your users easily.
Once integrated, you can quickly import the selected users from your Microsoft Office 365 account to Zoho Sign in just a couple of steps.
Secure signed documents.
Signed documents are highly valuable assets of your company which should be preserved with care. You can now save the signed documents directly into Office 365 or any other cloud service of your choice for future reference.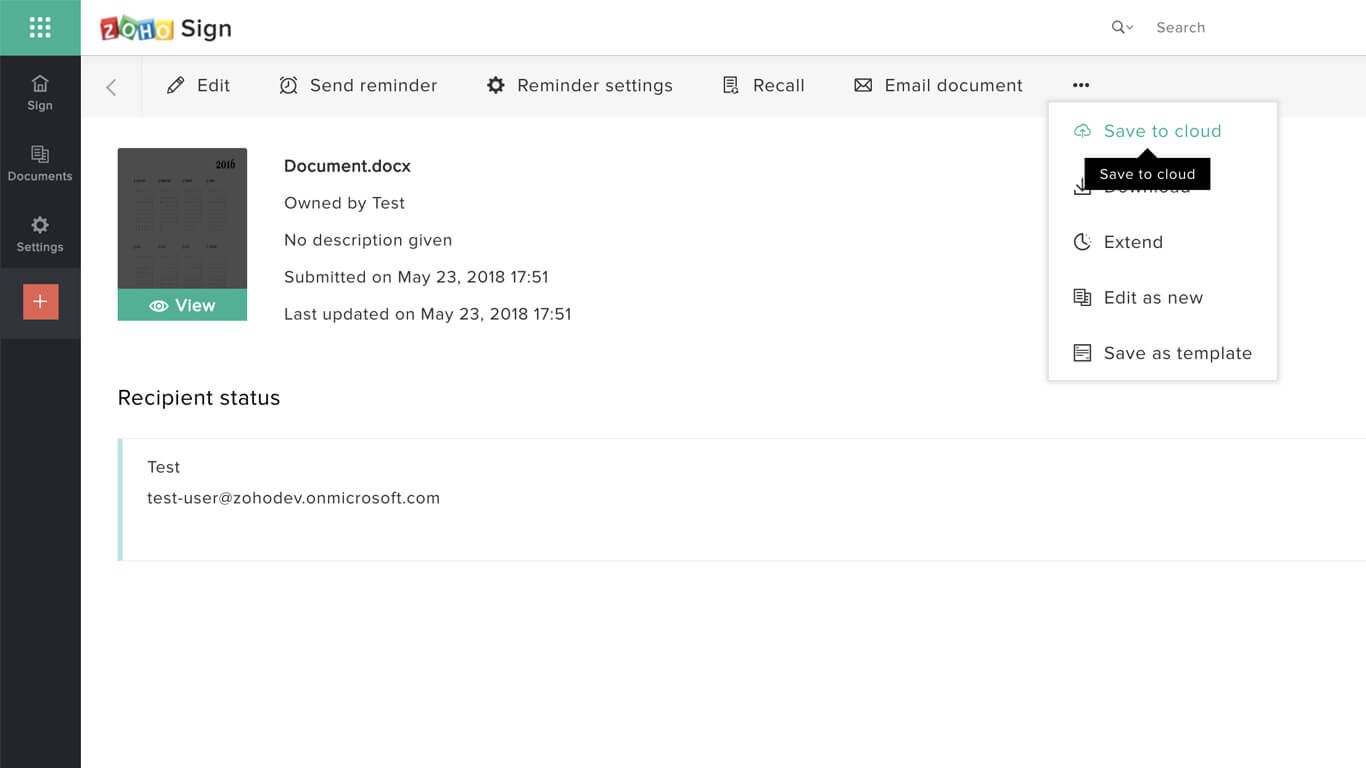 Why choose Zoho Sign with Office 365?
Smart single sign-on.
With single sign-on, users can access Zoho Sign with their existing Office 365 credentials. No need for your team to remember another password.
Sign documents from anywhere.
With Zoho Sign and Office 365, you can now sign your business documents from anywhere and at any time using our native mobile apps for iOS and Android.
Get documents signed on the spot.
With the in-person signing feature, you can also get your business documents signed in the field. No need to wait to get your documents signed.