Can I sign the Form 16 using DSC offline and publish it using Zoho Payroll?
Yes, you can download the complete Form 16 files from Zoho Payroll and sign it offline using a digital signature certificate. However, you cannot directly upload these files to Zoho Payroll and publish them. So, here's a workaround for you to upload and publish it using Zoho Payroll.
Compress all the signed Form 16 files into a single ZIP file. Ensure that all the files have the correct PAN as file names.
In the Zoho Payroll Form 16 tab, add the following line as a part of the URL: &upload_signed_file=true and hit the enter key.
So, after adding the above line, the URL should look like: https://payroll.zoho.in/#/taxes-and-forms/form16?fiscal_year=2021&upload_signed_file=true
Next, click the Upload Signed Form in the Form 16 page and upload the signed Part B files to the application.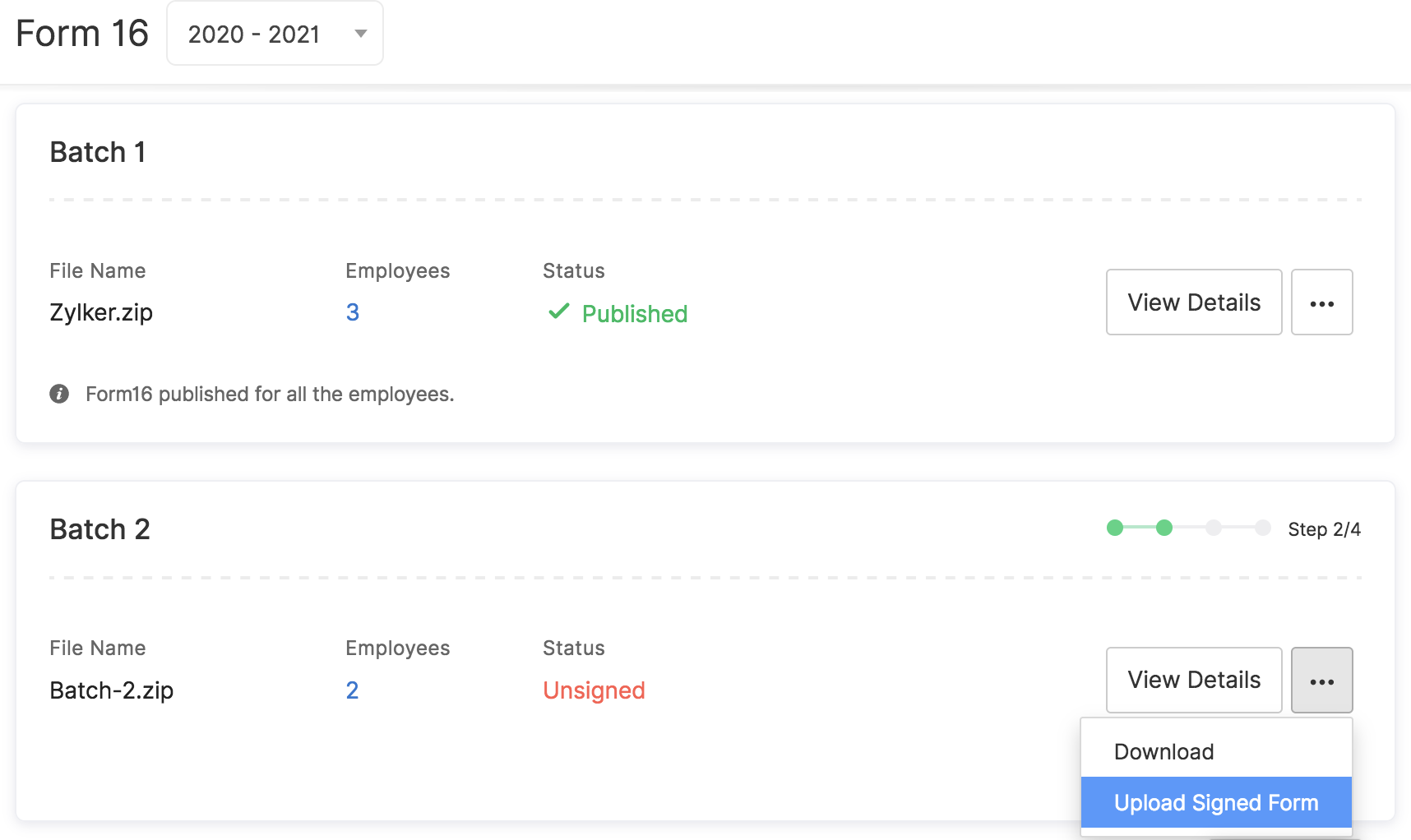 Then, click the Publish button to make it available to the employees.
It is recommended that you perform these steps with the assistance of one of our support team members. You can write to us at support@zohopayroll.com