Reading Time:
5
minutes
As your business grows, it becomes increasingly difficult to manage your orders manually. That's why some businesses start using an order management system. This helps the business manage orders, but wouldn't it be better if it could do more?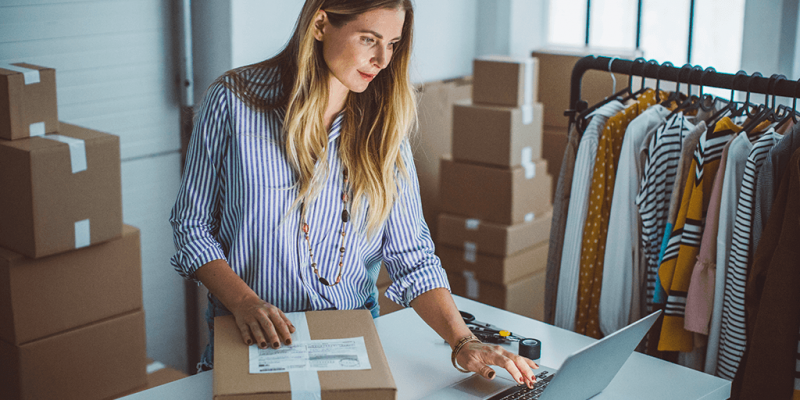 Contrary to their name, order management systems can actually take care of a lot more than just managing orders—they can also handle inventory management, order fulfillment, notifying customers, and more. But you can't always be certain that the same order management system would be able to help with the other processes since every business is unique and has different requirements. That's why it's important to choose the right fit for your business.
This article is split into various questions that you can ask yourself to help you find the right order management system.
What functions do I want the order management system to be able to perform?
When considering an order management system, start by looking at your existing process and the tasks that make up each step. Go over your entire order management process and see how things work so you can make a list of what business functions you are currently performing. Then decide which tasks need to be changed or could be made simpler with an order management system.
It's important to prioritize what features your business really needs over what features would be nice so that you can find a system that focuses on most of your business' requirements. Do some research of your own and find out what features other systems offer—there may be features that you hadn't thought of, or didn't know could be taken care of by an order management system. Take a look at our thoughts on what features to look for in an order management system to help you narrow down your choices.
Is the order management system scalable?
When you first start using an order management system, you might configure it in a certain way to help you meet your demands at that time. But as your business grows, your order management requirements will also start to grow—you may start to use more integrations, have more users, add more stores or warehouses, or even require more features from the system. This is why it's important that you choose a system that is scalable enough to adapt to your business' growth. Consider how big your business is currently and the rate at which it's growing when you look for an order management system, and find one can manage your business' current size as well as scale with its growth.
Is it user-friendly?
As is the case with every system, you want your order management system to be easy to use. A tricky and complicated system could be frustrating, cost you time and money, and even require you to hire someone just to manage it. Instead, look for a system that is direct and transparent and that your employees will have no trouble using.
Is it simple to set up or do I need IT assistance?
Some order management systems are easy to set up and others can be relatively difficult. The complexity of a system typically depends on the number of features you request. If you feel like you may require some help setting up your system, then check with your service provider to see if they offer a demo or tutorial on how it works. For instance, systems meant for large enterprises can require some amount of coding and customization to fit the business' specific needs. So the service provider helps with the set-up processes. This will come in handy if you ever feel stuck while setting up your system.
Can I integrate this order management system with the other systems I use?
An order management system isn't always the first system that a business adopts. Most businesses are already using accounting or warehouse management software, online sales channels or ecommerce platforms, or other systems that aren't necessarily connected with one another. But since an order management process brings almost all of a business' major departments together, it's vital that it is compatible with the others and can exchange data with all of them. Look for an order management system that comes pre-built with integrations to other applications or at least the option to integrate if you choose to.
How much am I willing to spend?
Logically, the cost of an order management system depends on what type of pricing plan you pick. And this in turn depends on the features you request, the system's speed, and the size of your business. There are order management systems available with prices ranging from almost nothing to thousands of dollars a month. Set yourself a budget that you can afford, taking into account the current size of your business as well as the rate at which it's growing. This will help you determine what order management systems are within your price range.
Do I want to be able to access my system from my mobile device?
Most people these days like to stay connected to their business when they're away from it, because they might have processes that need constant monitoring. For this purpose, it's helpful if your order management system is mobile-friendly. Compared to the other features we've discussed, this might not seem critical for your business to function. However, we think that your order management system should allow you to check in on your business throughout your day, no matter where you are, so a mobile-friendly order management system would be helpful.
Does the software provider offer any support?
Since your order management system is supposed to help reduce the amount of manual work you're putting in, it defeats the purpose if you end up still having a lot of work to do. That is why it's important that you consider the amount of support your system offers. Most service providers include some support, but the number of hours or tickets you can use depends on the package you choose. Try comparing support plans to help you find an order management system that offers the most support.
Order management systems are an investment for businesses, which is why it's important to find the right fit. But in order to use the right system, they need to find the right system. Before beginning your search, start by analyzing your business' order management requirements, and then look for a system that covers them all. Ask yourself the questions above and use your answers to get a clear idea of what your business needs and which system can provide it for you.
A word from Zoho Inventory
Order management is an integral part of your warehouse processes as it forms the crux of how your customers receive their order. But as your business starts to receive more orders, handling all these processes manually could become a little overwhelming. This is when most businesses switch to using an order management system, like Zoho Inventory which manages all your fulfillment processes, simplifies your shipping and tracking, and even lets you set up shop across multiple channels. With Zoho Inventory, you'll be able to set aside more time to grow your orders, rather than just managing them. Try our free trial and find out how it can help streamline your order management processes.