Reading Time:
4
minutes
Supplier management is one of the greatest challenges in procurement. From identifying the best suppliers to monitoring their performance and ensuring a stable supply of quality products, the entire process can be tricky and complicated. That explains why a considerable number of companies list their top procurement risk factors as dependency on suppliers and supplier quality problems. These factors have the potential to interfere with your firm's product quality, productivity, and brand image.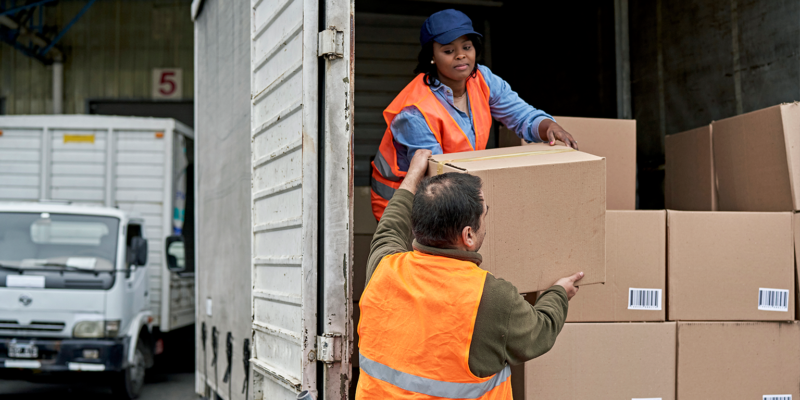 When it comes to firms battling supplier issues, we've observed a common pattern: while these organizations were outstanding at finding suppliers and vetting them before initiating contracts, they failed to consistently evaluate the ongoing relationships. In order to monitor the quality of your supplier relationships and realize value from your supply base, you should consider tracking supplier KPIs.
These KPIs give you granular visibility into the competency of your suppliers, the spend directed towards them, and how well they are meeting your firm's requirements. You can utilize these insights to enact corrective measures as soon as you spot an anomaly instead of waiting for it to snowball. Tracking KPIs also helps you collaborate with suppliers and provide them a view of what is important to your organization while achieving cost savings and avoiding supply chain risks.
Here are some useful supplier KPIs for developing strategic relationships, reducing costs, and increasing the quality of your procurement process:
Number of suppliers
This KPI tracks the growth of the company's supplier list and the procurement team's dependency on them.
The procurement team may have just one supplier for an individual item, or several. On the one hand, relying on a few select suppliers instead of diversifying your sourcing can make it harder to obtain goods and services on time. It also increases the company's risk of being negatively affected by last-minute cancellations by the supplier. On the other hand, having too many suppliers can make it harder to land valuable discounts and special payment terms.
By tracking this metric, procurement teams can identify the suppliers they need the most, their potential preferred suppliers, and suppliers who need to be rehabilitated or replaced. They can also rank suppliers based on factors like discounts, reliability, speed of delivery, defect rate of supplies, and so on.
Supplier lead time
This is the amount of time that elapses between the supplier confirming your order and shipping it to you. This KPI is measured in days, and lower lead times are ideal, provided the quality is not compromised. Procurement teams must set a target lead time and track whether the suppliers comply with it. You should implement corrective measures if your suppliers are repeatedly failing to meet the target lead time.
Lead time is often confused with purchase order cycle time. It's important to note that lead-time begins when the order request is received by the supplier and lasts until the goods are delivered, whereas purchase order cycle time begins when the request is initiated and ends as soon as the order is confirmed.
Supplier compliance rate
When suppliers comply with your firm's contracts and policies, it strengthens the relationship between both parties. By measuring the compliance rate, you can gain insights into how well a supplier delivers on the agreed-upon business requirements. This factors in delivery time, lead time, discounts, reaction time in case of delays, and payment terms.
Measuring this metric is simple—you just have to calculate the ratio of disputed invoices to the total number of invoices. Alternatively, you can calculate the compliance rate as the difference between the overall price paid and the price quoted.
A lower compliance rate leads to increased indirect and maverick spend. By comparing different suppliers' compliance rates, you can identify the ones you can rely on and the ones with whom you need to renegotiate or terminate contracts to save costs.
Supplier defect rate
Suppliers have an enormous impact on quality costs. With this KPI, you can evaluate the ultimate quality of a supplier and the final quality of their supplies.
This metric is measured by calculating the ratio of defective materials received from a supplier to the total number of supplies inspected. The supplier defect rate is measured in terms of defects per million.
Procurement teams can benefit from keeping tabs on supplier defect rates and sorting them into different defect types. This practice helps identify the types of errors that are likely to happen, and the suppliers that successfully stay clear of them.
Supplier availability
This KPI measures a supplier's ability to respond to emergency requirements promptly. It's determined by calculating the ratio of the number of times the products were made available by the supplier to the total number of orders placed with them. By monitoring the supplier availability values, you can establish how reliable they are in the face of urgent demands. For a streamlined supply chain and an ideal level of efficiency, it's important to keep supplier availability over 90%.
On-time delivery
Timely delivery of goods and services is a win-win for all—it ensures reliability and customer loyalty. With the on-time delivery metric, you can measure the supplier's ability to deliver goods or services by the agreed-upon delivery date(s).
To measure this KPI, calculate the ratio of orders shipped on or before the requested delivery dates to the total number of orders placed. The value is expressed as a percentage and can be calculated monthly, quarterly, or annually.
One last thing to note—this metric excludes orders where the company didn't comply with the lead time required by the supplier, and orders that were delayed due to amendments made to the purchase orders.
Here's your takeaway!
Part of enhancing your firm's procurement potential entails assessing supplier performance. With these KPIs, your team will have more data-driven insights than ever before. In the process of tracking supplier KPIs, you will be able to create new value for your business while also measuring progress, saving costs, and increasing profitability simultaneously. On the whole, you're now set to drive a transformative effect on the success of your company.