Reading Time:
5
minutes
Traditionally, the scope of a purchasing department was limited to cost savings. Now, however, in an attempt to redefine themselves as sources of value creation and ROI, procurement leads are constantly looking for ways to improve the efficiency of the purchasing process. To achieve their goals, they need clear and complete spend data to make the right decisions.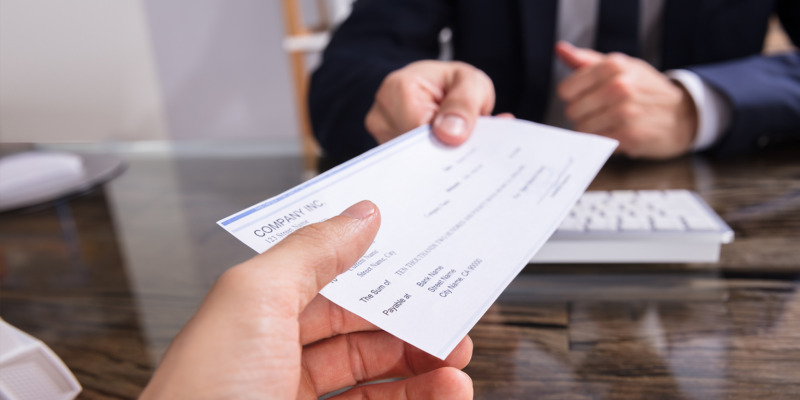 This means there's the need to track a set of metrics as Key Performance Indicators (KPIs). With procurement KPIs, you can evaluate and track the efficiency of your firm's procurement management, identify bottlenecks, improve departmental productivity, and streamline the procurement process.
However, procurement KPIs vary from business to business—which is why you have to identify and track the most relevant ones for your business. In this article, we will walk you through a set of valuable purchase order and procurement KPIs recommended by industry leaders.
Purchase Order KPIs
Purchase order cycle time
This is the total time spent on a purchase order throughout the process—from purchase order creation through approval, receipt, invoice generation, and payment completion. It primarily focuses on the purchase order and excludes the production and delivery of the product itself. This KPI is measured in either hours or days.
A lower cycle time indicates that you have a fast and systemized procurement team. You can also categorize suppliers based on their cycle time. For instance, suppliers with a cycle time of 4 days or less could be grouped under short while suppliers with cycle time ranging from 5-8 days could be grouped under medium and suppliers with cycle time above 8 days could be grouped under long. This metric comes in handy when you have to identify the right supplier to respond to urgent orders and fulfill them quickly.
Cost of purchase order
This KPI measures the average cost of processing a purchase order, from its creation to closing of the invoice. There's no hard and fast rule when it comes to calculating this metric since the factors influencing the processing cost vary from firm to firm based on their size and industry. Each firm uses a different set of components to determine the average processing cost. That said, the main components used to calculate this metric are the total time spent (broken down further by tasks) and the number of staff directly or indirectly involved in each step. This is why firms that manually process purchase orders have a higher average cost compared to firms that have automated the entire process. By consistently tracking the cost of purchase orders, you can improve the efficiency of the procure-to-pay cycle, which will lead to reduced errors and lower costs.
Purchases in time and budget
By tracking this KPI, you can determine the percentage of purchases completed within the stipulated budget and time. It's pivotal that the procurement manager ensures that purchases are completed within the specified time and that the cost is within the budget.
Consistently monitoring this metric can help procurement leads analyze the conditions under which the budgets and time constraints are not met. Based on this, they can identify loopholes or gaps in the procurement pipeline, revise resource utilization, and streamline the purchase plan.
Purchase order accuracy
By tracking this metric across buyer segments and supply categories, you can assess whether your suppliers are delivering the right goods at the right time according to the purchase orders. This KPI is used to measure operational excellence—low purchase order accuracy can impact operational costs. You can measure the PO accuracy by determining the percentage of purchase orders with line item, pricing, quantity, or delivery date/address errors compared to the total number of purchase orders over a period.
Emergency purchase ratio
This metric is measured by calculating the ratio of emergency purchases to the total number of purchases made over a fixed period. The lower the value of the emergency purchase ratio, the better the business's efficiency.
It's typical for a business to have impromptu purchase requests every now and then due to unexpected product shortages. However, a high number of these requests is a sign of poor procurement planning and it means higher costs. With a lower emergency purchase ratio, firms can increase their chances of saving money, improving procurement strategies, reducing supply risk, and ensuring continuity of goods.
Procurement KPIs
Cost avoidance
This KPI takes into account the measures implemented to reduce future costs and expenses. It focuses on preventative actions undertaken by the procurement team—this includes sourcing better supplies and equipment, replacing faulty equipment before it causes damage, and investing in process improvement. By spotting opportunities for improvement during maintenance, you can prevent incurring extra costs needed for repair and restoration.
Cost avoidance is known for tracking soft savings. They are called soft savings since their impact does not explicitly appear on the bottom line in a direct, quantifiable way, despite having driven cost savings. This is why it's best to pair cost avoidance with cost reduction, which is known for tracking hard savings. By doing so, your procurement team will be able to avoid future costs in the long run and strengthen the bottom line of your firm.
Cost reduction
This KPI measures the hard savings that your team has brought about over a period. It is an important metric for a firm's top management since it has a direct impact on the income statement.
You can measure your firm's cost reduction by comparing the old costs with the new ones for a particular entity (goods or services). This gives you insights into the percentage of cost savings you've realized on every order through price negotiations and discounts. This indirectly tells you how competent your procurement team is at driving cost savings and how efficient your team's cost management measures are.
A clearer picture of your firm's overall cost reduction can be obtained by breaking this KPI down into sections and tracking them individually. For instance, many businesses opt to streamline and automate the procurement process from end to end in a bid to reduce costs. By doing so they are reducing the overall costs of procurement by eliminating the need to hire additional staff and train them. Now they can track process optimization and the associated reduction in labor costs together with the cost savings from price negotiation to get a comprehensive picture of their overall cost reduction.
Procurement ROI
This KPI is used for internal analysis to determine the overall performance of the procurement department. It primarily checks how profitable and cost-effective your team's investments are. For instance, suppose your team is spending a great deal of money on optimizing your procurement process. However, you realize that these expenses are not offset by cost savings or cost avoidance. In that case, the investments in optimization haven't added any value to your firm.
To measure the procurement ROI, you must calculate the ratio of your annual cost savings to your annual internal costs of procurement. For clarity, it's advisable to express the ratio as dollars spent for every $1,000 earned in revenue. From this, you can set goals of how much return you want for every $1 spent on procurement investments. If investments were made wisely, the return would be positive. A negative value signifies trouble in the process since your firm is losing money.
In spite of being a key KPI, procurement ROI measures only the hard savings and does not take cost avoidance into consideration. So it works best when it's correlated with other KPIs to get the complete picture of your team's performance.
Here's your takeaway!
The KPIs we've discussed above present a tremendous opportunity for your procurement department's growth. The significance of KPIs is that instead of telling you an outcome, they show you how you got there. But often, they take work—procurement leaders need to take some time to identify their business requirements and select KPIs that align with the firm's goals. To measure the performance elements of the entire procurement process, you can use these KPIs in conjunction with supplier KPIs. On the whole, with the right purchasing and procurement KPIs, you can optimize and control your overall costs while maintaining pace with your goals and procurement strategies.