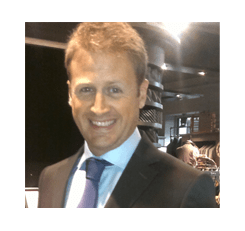 Sebastien Guardiola
-KAPT.mobi, France Mobile apps development
'An efficient invoicing app' - Sebastian Guardiola
Introduction
Recently we talked to Sebastien Guardiola, co-founder of KAPT, one of the award winning mobile communication start-ups in the Rhone Alps region, Southwestern France. Apart from being a mobile apps kickstarter, what's incredible about Sebastien is that, he's a black belt karate holder and he teaches karate to young children in his neighborhood. As soon as winter kicks in, he heads to the Alps for skiing.
Sebastien has been using (read it 'enjoying') Zoho Invoice for about 4 years and continues to love the simplicity of our invoicing program. Read on to find more about the company that creates innovative communication solutions to its clients in the Euro Region.
About the innovative start-up
KAPT was founded by Philippe Chaleat and Sebastien Guardiola in the year 2008. Though a small team of 6 members, all of them are loaded with immense talent. The main objective of this innovative startup is to allow its clients to directly receive content on their mobile phones using some form of mobile communications technology. Also it aims to become a meaningful alternative to (over-consumption of) paper using mobile phones. The team in KAPT are experts in mobile interaction related services. The fun seems to be unlimited in KAPT. Flexible work timings, no formal dress code culture, frequent hamburger and sushi parties in the office, adds up to the fun. During its early days, the company was focusing on mobile interaction with bluetooth. Over the years it has grown to developing smartphone apps and web applications for medium and large sized companies in Europe.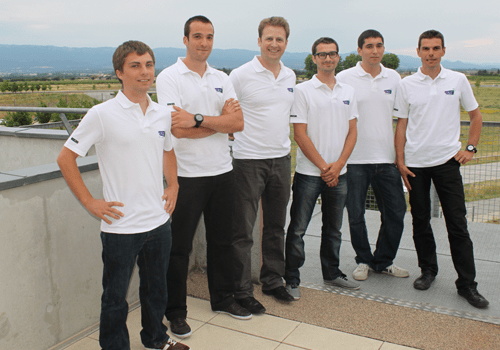 "Sebastien proudly says - "We are a dynamic team, we work really hard and of course we do have loads of fun during regular work hours here in Alixan, a two-hour train journey from the french capital."
KAPT's Offerings
The company's expertise lies in information and communication technology such as interactive exhibit design, managing mobile contents (vCard, vCal audio-guide, video guide etc.,) and creating information campaigns in mobile phones (via Bluetooth). The company offers three different solutions to its clients. 'KAPT Touch' is a solution to obtain information from a point of sale or point of information. 'KAPT Web & Apps' offers web and mobile application development services whereas 'KAPT Consulting' provides advisory services to its clients.
"We provide mobile interaction services to our clients in several fields such as e-tourism, museum, culture etc., as a matter of fact we develop applications for some large french public companies " - Sebastien Guardiola, co-founder of KAPT
The Travel App
Few years back, KAPT launched a travel app, Ou Dormir.mobi. Essentially a location based search service for smartphone users. The mobile application helps to find an accommodation in Europe, be it lodging, camping, or a hotel. KAPT offers both iPhone app and Android app for Ou Dormir.
Focus On Eco-friendliness
KAPT gives a lot of emphasis to the environment. As a matter of fact, KAPT's office is in a high environmental quality building (HEQ) in Alixan, France. Alixan is a commune in the Rhone-Alpes region, Southeastern France. The company also received an award from the Rhone Alps government for its contribution towards Eco-friendliness.
Enhancing Invoicing Efficiency
Running a small business is not easy and that too for a 6-member company it would be even more challenging. KAPT has been using Zoho Invoice for its business needs over the years. The company has also used one of the best customer relationship management solutions, Zoho CRM.
"Zoho Invoice is simple to use and this invoicing application is very much efficient. Away from office or in a client location, I can just take my phone and create invoices or estimates instantly." - Sebastien Guardiola, co-founder of KAPT
As Sebastien and his team travel to various client places via train or a bike they make use of Zoho Invoice iPhone app that does the job for them. KAPT was able to streamline its invoicing easily using our invoice software and thus increase its invoicing efficiency.