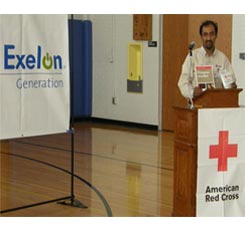 Sam Thomas
-Philly CPR Classes CPR Training
'User-friendly and robust invoicing software' - Sam Thomas
Introduction
Sam has been using Zoho Invoice right from its inception days. Formerly an HR professional, he has done everything right from recruitment to compensation to revamping performance appraisal systems and a lot more. The turning point came in his career when his company wanted to train everybody in CPR and Sam volunteered for the post. His exceptional training skills earned him a permanent post with the Red Cross with whom he has worked for more than a decade. Since 2008, he started his own venture 'Philly CPR Classes' where he instructs individuals on CPR and First Aid programme in compliance with Red Cross guidelines.
You have more than a decade of experience working as a certified Red Cross trainer. How and when did it all start?
While working as an HR professional, the company I worked for wanted someone to do the CPR (cardiopulmonary resuscitation) training as it was a state requirement. I volunteered and went ahead with the two week certification programme with Red Cross. At the end of the training, each participant was required to teach the class as an instructor. I was good and Red Cross picked up on that and offered me a post. At that point, I couldn't accept it and let it go. Meanwhile fortunately or unfortunately the company I was working for started laying off people, and I immediately went to Red Cross and they said that I could work for them. It began from there and now I run my own business Philly CPR Classes where I give training to people to respond in an emergency.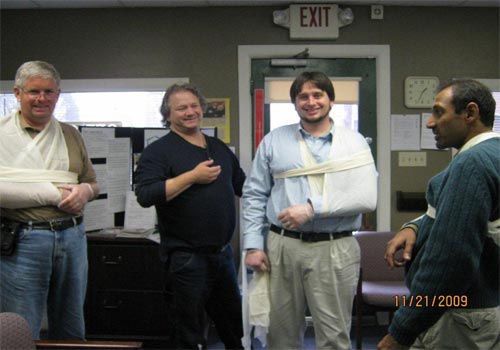 "In Sam's words - "You can draft out your own thank you letter and its not forced fit. Sending invoices as PDF is just brilliant."​
Being a qualified and experienced HR professional, what was it like to be a full- time trainer?
Training was not a planned move. After having discovered I have a knack for it, I went to pursue instruction full time. I have conducted several seminars and workshops in schools, corporations and factories in Washington DC, Prince Georges County, MD, Falls Church, VA, Philadelphia, PA, New Jersey, NJ from Somerset County to Atlantic City and many other towns and cities in between. Being a trainer, it is important that you don't load all the information onto the students. It's give and take. And when you talk about give and take, its the same way how you do it in business.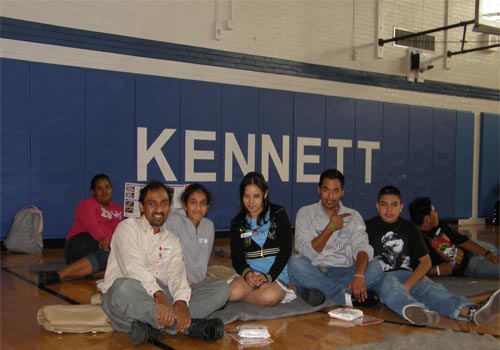 Any hiccups when you started your own business "Philly CPR Classes"?
I've been with Red Cross for 13 years. In 2008 I decided to start my own business. Honestly I had no clue about running a business. I was a HR professional but I had no idea about accounting because accounting is an entirely different battlefield. You have profit and loss, you have balance sheet, tallying your accounts. I have used Freshbooks and I was not happy with their invoicing system so wanted to try something more robust and user friendly. That's when my friend suggested Zoho Invoice, I tried it and it just clicked! I was introduced to income statement, expenses, profit and loss. The best is the invoice template. It takes less than a minute to create an invoice. Another thing I like is the 'thank you' letter. You can draft out your own thank you letter and its not forced fit. Sending invoices as PDF is just brilliant. All my customers receive PDF and even if they don't have an email then I can send it to through snail mail and that works like magic.
What services does your business offer and who are your customers?
Participants have a menu of option to choose from like the Red Cross certified First aid, CPR and AED (automated external defibrillator) programs among many other. There is infant CPR as well. Corporates might pick and choose what they want and service is customized according to the need of the target group. Like some may want Infant CPR and Adult CPR while someone else might want just First Aid. People from all walks of life call me for training and certification. Corporations, churches, hospitals, massage parlors and individual families also call me if they are expecting a baby.
Your business must always keep you busy. Any time for breaks?
I just finished a CPR training session and it's 11:30 pm already. My job is very busy and it's hard to take time off. As a trainer with Red Cross and otherwise I have travelled a lot and continue to help and guide people to respond in an emergency.
We spoke for a few more minutes about his travel from Chennai to Nigeria and then finally to Pennsylvania where he now lives with his family.