6 effective indirect marketing activities you can implement in your business
Last Updated: February 18, 2021
9.8K Views
6 Min Read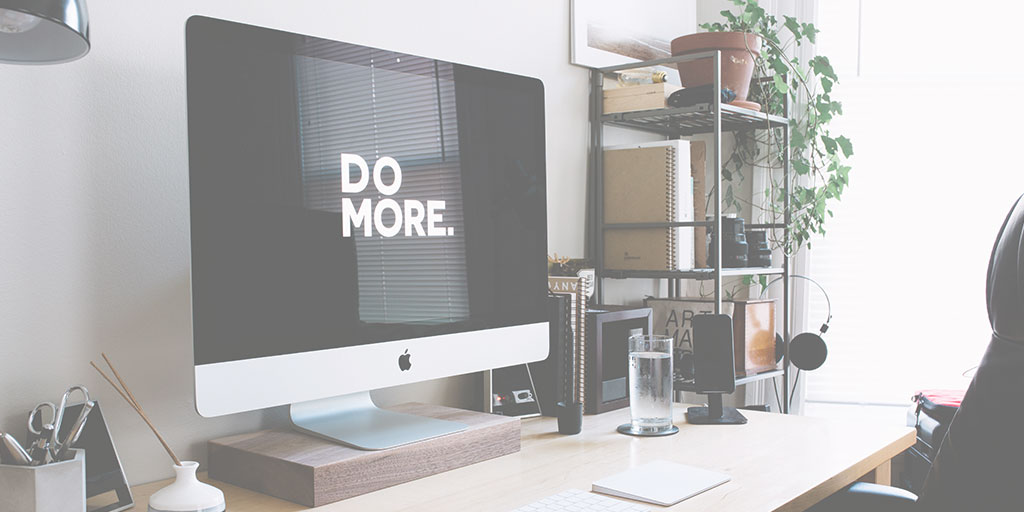 If you're in business, you're likely doing some form of direct and indirect marketing. Though this might sound like jargon, this categorisation helps marketers understand and explain what they are working on and what goals they are trying to achieve. That's why it's useful to understand these marketing methodologies. We've previously discussed the role of indirect marketing in business. In this post, we'll look at different types of indirect marketing and what each of them entails.
1. Content and social media marketing
Content marketing is all about creating valuable content for your audience—to answer their questions, to educate them, and to eventually help them become customers. The primary goal of content marketing is building brand authority and a community of leads who trust and like the information you provide. This approach is a great way to reach a wide range of audiences and hold their attention for a longer time. Some content marketing activities include:
Social media marketing: Use this to grow your community, offer valuable resources, and inform people about your business.

Blogs: Creating articles that educate your audience is the most popular form of content marketing. Your topics can range from business updates and industry news to opinion pieces and FAQs.

Media and public relations: This is similar to blogs, except that you collaborate with media and publications to publish content on topics of your choice. Some partners could include review forums, coupon sites, and online magazines.

Podcasts and videos: In this form of content, you appeal to the auditory and visual senses of your audience, giving them a break from text-based content. Based on your audience's wants, you might include more or less of these in your content strategy. You can also add these elements within your blog if you don't want to start a separate podcast or video channel.
Creating content is a low-risk and budget-friendly marketing activity that makes a lasting impact on your brand. You can also monetise your content marketing by allowing ads to run on your blogs, podcasts, and videos. However, it's important to make sure the ads don't deviate from your core message. Establish a content marketing strategy and stick to it, and you'll see your business grow over time.
2. SEO and link building
Though it often goes hand-in-hand with content marketing, search engine optimisation started as a tactic to build links and spread a business's website across the internet. This means you'll create web pages for people to find you through search engines. There are four main stages to making your pages more discoverable,
Create high-quality, useful content that your audience will want to share. Usually, SEO-focussed pages capitalise on a specific keyword or phrase.

Optimise your pages for search engines so they can easily find and analyse them.

Include relevant third-party links and citations in your web pages.

Generate links to your web pages. These could be social shares or other websites linking to your pages.
The better your web page, the higher it will rank on the search engine results page. Your ranking may depend on criteria like:
Quality. Search engines prioritise web pages with high-quality content. It needs to be relevant to your business, and it shouldn't seem like spam or try to trick users into action.

Credibility. Search engines prefer to rank credible sources higher in their results. This depends on your website domain's popularity and the credibility of the websites and resources you cite in your web pages.

Links. Any links you include in your pages should be genuinely useful to readers. If you try to stuff your pages with excessive links, even if they're relevant, your ranking may be impacted.

Meta details. Every webpage you publish should include a title, description, and other identifying markers for search engines. You can include these details in the HTML code of your page.

Sitemap. A sitemap is a compilation of all the web pages you've created on your website with clear navigational markers indicating internal links. Adding a sitemap to your website helps search engines identify and rank any additional pages you have on a specific topic.
3. Influencer marketing
This is a type of partnership where you collaborate with influential people to generate awareness for your business. These influencers could be leaders in your industry, celebrities like actors and sports personalities, or micro influencers who have a smaller, but highly-engaged audience in a specific field. Influencer marketing is versatile and includes a variety of activities such as:
Co-created content: This refers to any content (videos, thought leadership material, media coverage, books, etc.) that you create along with an influencer and publish through your own channels.

Sponsored content: Similar to co-created content, but it is solely created by the influencers themselves. You and your business will be cited as a sponsor of the content. This is quite common in B2B settings where the audiences of both the business and the influencer are looking for educational material that would help inform their purchasing decisions.

Advertising: This includes both online and offline advertisements. In this case, you'll have an influencer directly promoting your product and prompting their audience to purchase it. This is a popular option in B2C settings, such as when you're working with social media influencers who can inspire an instant interest in your product among their audience.

Ambassadorship: If you're looking to work with an influencer for a long period of time, this is a good option. In this case, you'll partner with an influencer, and they'll become a spokesperson for your business. This is common among lifestyle brands that have celebrities endorsing their products.
4. Referral and loyalty programs
Both referral and loyalty programs reward customers when they bring in more business. Perhaps the most popular loyalty programs we know today are the Rewards program from the Woolworths Group and Flybuys from Coles. By gamifying the buying process, businesses encourage customers to spend more on their products rather than on products from competitors. Here are some instances where loyalty programs can work well for you:
Increase your customer base. You can offer discounts to existing customers when they refer your business to their friends.

Generate awareness. As a way to increase your social media engagement and awareness, you can announce product giveaways to people who tag their friends.

Re-target customers. You can use loyalty and membership programs to promote products similar to ones your customers have purchased in the past.
Loyalty programs thrive on customer data. It's important to be aware of privacy laws about collecting, using, and disclosing customer data before you start your loyalty program. According to ACCC's latest report on loyalty schemes, you have to:
Seek consent from your consumers before you collect or use personal information in any way.

Educate customers about what data you're collecting and provide comprehensive information about how you'll process that data, third-parties you might share it with, and why the data is being collected and shared.

Give customers a clear option to unsubscribe from your promotional and marketing content as well as content from any third parties involved in processing data.
Read the ACCC's full report to learn more about your legal requirements.
5. Reviews
People buy from businesses they know, like, and trust. That's why it's important to respond to people who review your business and address any complaints or feedback as soon as possible. Keep an eye on third-party websites and platforms that your customers may frequent such as:
Google My Business

Google Maps

Product Review

Comments on Facebook groups and Instagram posts
Learn more about managing your online reviews from the Australian Competition and Consumer Commission.
6. Sponsorships and product placement
Both sponsorship and product placement are umbrella terms that denote activities like:
Partnering with a popular television show to feature your products

Advertising at the AFL

Giving away branded merchandise like bags, pens, notebooks, and mugs
And that's a wrap! We hope this post gives you an idea of how much you can do with an indirect marketing strategy. There are a range of brand building activities that suit any size of business and budget. Feel free to experiment and take it at whatever speed works for you.
If you'd like us to cover a specific topic in more detail, let us know in the comments and we'll get to it as soon as possible!
Leave a Reply
Your email address will not be published. Required fields are marked