What is a business proposal and how to write one
Last Updated: August 12, 2021
662 Views
5 Min Read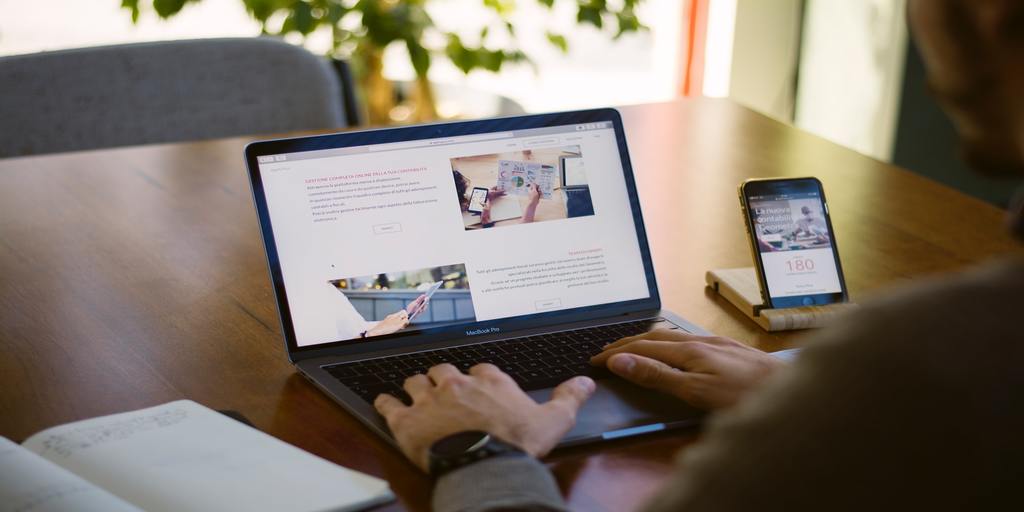 If you think you've successfully conquered all obstacles to launching your dream business, you need to realise that the real challenge begins when you try persuading others to buy your products or services. As a business owner, you may find yourself in situations where you know that your product or service is exactly what someone is looking for, but where the other person may not yet be convinced.
For instance, let's assume you've just launched your interior design business and are looking for an opportunity to prove yourself. You learn that a specific prospect wants to renovate their office, and you're confident that you can provide the best quality service at a very reasonable price. As easy as it might seem, simply telling them over a call that you're capable of nailing a project won't cut it. Today, customers are aware that they have many options to explore, which is why they're keen to know how exactly your business can meet their expectations before choosing to work with you.
This is where business proposals come in handy.
What is a business proposal?
A business proposal is a formal document you send to a prospective client convincing them to do business with you. It's important not to confuse a business proposal with a Shark Tank pitch, where entrepreneurs make their case to investors on why they need to invest in their business; instead, a proposal is a well-detailed document that addresses any possible questions and concerns that a customer might have before choosing your services.
Types of business proposals
Business proposals are usually of two types—solicited and unsolicited.
A solicited proposal is where a potential customer reaches out requesting you to send a business proposal for a particular project. On the other hand, an unsolicited proposal is one you send to a potential customer hoping they might be interested in your products or services, even when they did not request for one. While the chances of this strategy succeeding may be lower than the former, if you're a new business that is keen on winning more clients, it's always worth giving it a shot. However, make sure you prepare proposals only for qualified leads rather than sending them to every prospect that comes your way.
Things to keep in mind before writing a business proposal.
There is no specific format that guarantees a winning business proposal. However, there are a few things we can suggest to help you get the best outcome for your efforts.
Ensure your business proposal is:
Crisp and to-the-point, with only relevant information necessary for the scenario.

Well-tailored to the client you're sending it to.

Written with a professional tone throughout the document.

Formatted as a template, so you can edit and send it to various clients without having to write it from scratch each time.

Comprised of practical and attainable goals that don't create unrealistic expectations for the client.
How to write a business proposal.
Crafting a business proposal doesn't have to be a daunting task. Although there is no rigid rule on how a business proposal template should be, it's best to stick to a solid framework that aligns with your business, and tweak it at necessary areas according to your requirements.
Start with the cover page.
The cover page is the first thing your potential client will notice, and it's important to use it to your advantage and make a great first impression. Only include basic information in this section, such as your business name, contact information, your client's name, and the date of submission. You can also add some graphics and images, but keep it neat and clean without going overboard.
List the table of contents.
Unless you plan to keep your business proposal incredibly short, we recommend you include a table of contents section that lays out what's inside. Not every client will have the patience to read every part of your proposal, so by adding this section, you help the reader quickly navigate and skim over to the sections that are important to them.
Tip: If you're sending a PDF document, make sure that the table of contents includes anchor links that can lead readers straight to their desired section.
Open with an executive summary.
An executive summary is a brief description, typically in one to three pages, of how your business intends to solve the client's pain points. The main goal of writing your executive summary should be to:
Highlight and summarise the key points across the document.

Introduce your business and inform your audience who you are, what you do, and why you are the right choice for the project.

Showcase your business' key milestones and achievements.
Tip: When discussing your accomplishments, stick to facts and figures rather than making broad comments and opinions. For example, instead of "our clients love our service," you could say "44 of our 50 customers gave us a five-star rating."
Explain the scope of work.
With this section, start discussing the problem or the requirement in detail, and give more specifics into how you've planned to approach the situation. The key to writing this part is to anticipate your clients' questions and pain points, and frame an effective solution keeping all facts in mind. Nailing this section can show the client that you've taken a genuine interest in understanding their needs.
Tip: Use this opportunity to offer a solution to a problem that the client never knew existed in their business.
Clearly outline the budget and timeline.
In most cases, this section is the deciding factor for the client, and it's undoubtedly what they are most interested in knowing. Make sure you lay down the expenses in detail and discuss how long you'll take to fulfil deadlines. If possible, provide them with a thorough breakdown of your budget, listing everything from service costs and taxes to raw materials so they know exactly what they'll pay for.
Tip: Always be upfront about your costs and timelines and never make a promise you can't keep.
Specify the terms and conditions.
Finish your business proposal with a section that clearly defines the terms and conditions in detail. This allows both the parties to have the right expectations, and helps avoid any unnecessary disputes or liability in the future.
Tip: For high-value projects, it's always best to seek legal advice for framing the terms and conditions of the contract.
After this, it's up to you to decide whether to include a section to e-sign the document (if they wish to accept the offer) or encourage them to have a chat before finalising the agreement.
We hope this post gives you enough inspiration (and a good head start) to write your business proposal. Is there anything you think we missed? Feel free to drop your thoughts in the comment section below.
Leave a Reply
Your email address will not be published. Required fields are marked