How a CRM can help manufacturers increase productivity and profit
Last Updated: April 16, 2021
672 Views
5 Min Read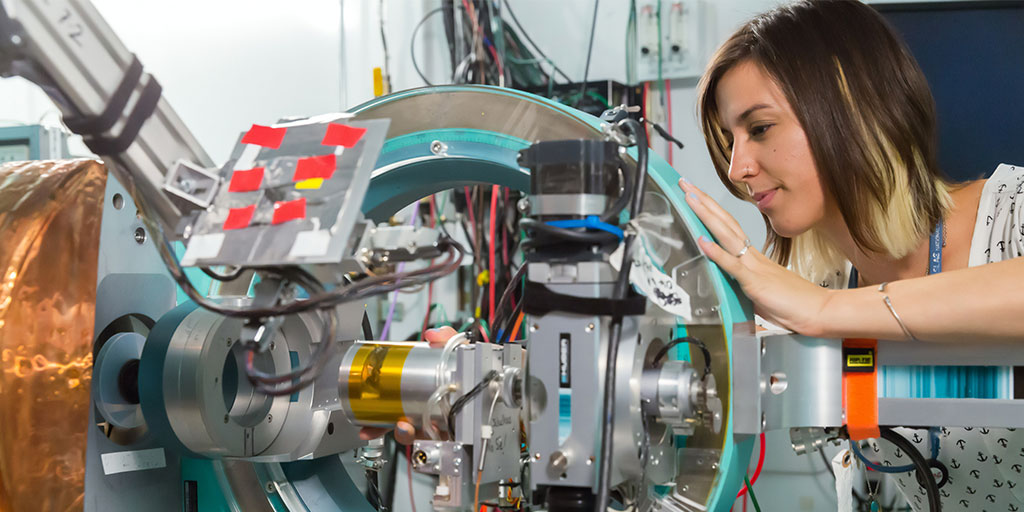 It's a challenging time to running a manufacturing business. Global trade tensions are escalating lead times and labour costs, and the pandemic has caused major supply chain delays. Manufacturers are having to jump through many hoops before they can even get their hands on raw materials.
It's not all bad news, though. As COVID-19 strained our ability to import goods, Australians as a nation began to take a closer look at our local manufacturing companies.
Commenting on the importance of reviving manufacturing in Australia, the director of the Australia Institute's Centre for Future Work, Dr Jim Stanford, says, "About two-thirds of all world trade consists of manufactured products, so if you don't have a strong domestic manufacturing base, you're shutting yourself out of most world commerce."
From PPE equipment, reusable masks, and hand sanitisers to vaccines, construction parts, and textiles, many companies are now charged up and ready to make products in Australia. It won't be an easy journey, but that's why having the right tools to manage your work is essential. Digital business tools that are affordable and customisable will help your manufacturing company survive tough times and reach new heights in a post-pandemic world.
Choosing the right software partner
Spreadsheets are great, sticky notes can be effective, and handwritten order sheets get the job done. Software may seem like an unnecessary hindrance when you already have a good process in place. But software isn't about making your work more complex. It's an antidote to everyday headaches so you can worry less about keeping your business afloat and focus on closing better deals with your stakeholders.
For example, customer relationship management (CRM) software stores client information for easy access. But an efficient CRM will do much more than that. Most businesses choose spreadsheets and printed order sheets over a CRM system because they don't recognise its full potential.
A fully-equipped CRM system:
Serves as a database for customer information, business documents, and order details
Lets you look up every customer interaction, including support emails, live chats, sales calls, buying progress, and even marketing material
Gives you contextual information to personalise your customer conversations
Tracks your progress from production lines to distribution channels
Connects your business information with your supply chain process
A CRM should be a central source of truth for all your business operations, yes, but it should also give you all the tools you need to close more deals in less time.
Australian manufacturers face a steep challenge in terms of competition. Due to the high labour and resource costs, foreign vendors often end up providing more affordable solutions. A CRM can help streamline your business operations so your teams can get more done in less time. While these cost savings may not completely close that gap, there is also locality and customer service to consider. These days, more people are choosing to support local businesses even if it costs them a little more. All you have to do is make them want to do business with you. A CRM allows you to deliver a high-quality customer experience and develop strong customer loyalty. By building strong relationships with your customers, you can be sure they'll stick with you for who you are, regardless of your competition. The more friends you have in business, the more business you will get.
How a CRM system can help improve your productivity
1. Clear pipelines
Your sales pipeline is a representation of your sales process. It follows a customer from their first point of contact with your business through to purchase and support. A CRM tool gives you a visual summary of this process. Not only can you see customers at every stage they're in, but you can also customise your approach to help them move along the pipeline. Read more about how you can improve your sales pipeline using CRM.
2. Customer experience
Having a high-functioning sales pipeline is essential to giving your customers a good experience. With a CRM system, you can collect contextual information about customers, their needs, and their previous interactions with your business. This can help you and your sales teams tailor conversations, prioritise deals, and convert one-time buyers into loyal customers.
3. Lead qualification
People say getting more leads than you can manage is a good problem to have. Sure, it's better than not having any leads, but unless you can nurture them, you risk disappointing potential customers. Using AI technology, a CRM qualifies your leads efficiently to help your sales teams identify and follow up on those who have a higher chance of converting.
4. Comprehensive automation
From generating periodic reports about sales, inventory, and distribution processes to creating targeted campaigns for customers and sending reminders to stakeholders, a CRM system can automate everyday drudgery. The best part? You can choose how much of your work you want to automate and retain control of what's most important for running your business.
5. Organised process
A common problem for businesses of all sizes is the lack of coordination between the many apps and systems they use. Once you set up your CRM and customise it to cater to your business, you'll realise that it's also a way to organise information scattered throughout all your apps. For instance, apart from customer data, you can also manage your supplier details, invoices, inventory updates, bills and expenses, all in one place.
6. Extensive customisation
No two businesses operate the same way. That's why no two CRM systems should work the same way either. The ideal CRM is one that's customised to complement your specific needs. Most CRM platforms offer pay-as-you-go models where you only use the features you need. You can also personalise the system to reflect your brand, from its colours and UI to listed job titles and hierarchies. Your CRM will become a natural extension of your everyday work rather than being yet another software system you have to force-fit into your operations.
Back in the '50s and '60s, the manufacturing industry played a significant role in our economy, contributing to almost 30% of the nation's GDP. Now though, with only a 6% contribution, most of us think manufacturing is a feeble industry. To change that, the Federal Government has set up a task force to determine how the Australian manufacturing industry can affect growth in the post-pandemic era. If you are a manufacturer preparing to support local businesses and trade, you should also have the technological support you need to run your business effectively. A CRM system is an excellent place to start.
Leave a Reply
Your email address will not be published. Required fields are marked