Adding A Document Description
You can adda a description to a document, to help you find out what kind of information the documents contains.
To add a description to a document: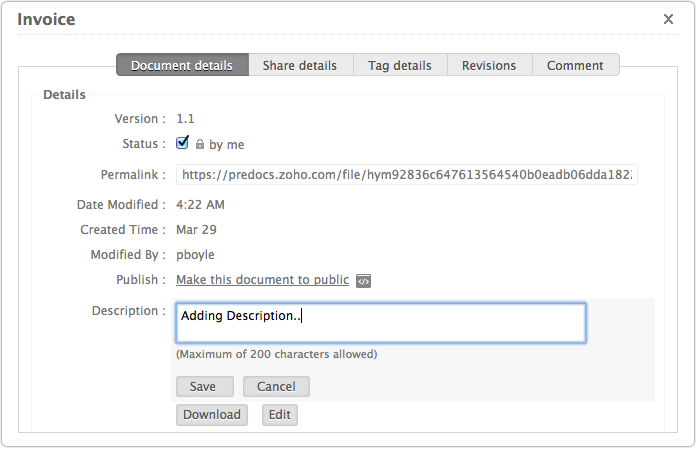 Right click on a document you want to add a description for.
From the drop-down menu select the Properties option.
In the pop-up window under Document Details you will find a Description detail listed.
By deafult if a description is not added there will No Description status.
Click on the Description edit icon.
Enter a description in the space provided, withut exceeding 200 characters.
Click on the Save button.
You description will be saved and can be viewed under document properties.