Why Zoho Desk, you ask?
We agree: almost everyone claims they're the best. But when we say we're the best, we mean it. We know that Zoho Desk has features that no one else can offer.
But don't take our word for it. See for yourself.
Work Modes to end your woes.
What if your tickets organized themselves strategically? You could just go "Click - reply - solve - next". That's what Work Modes help you do. They organize your tickets into queues on the basis of urgency, status, context. We'll sort your tickets, while you sort out customer issues.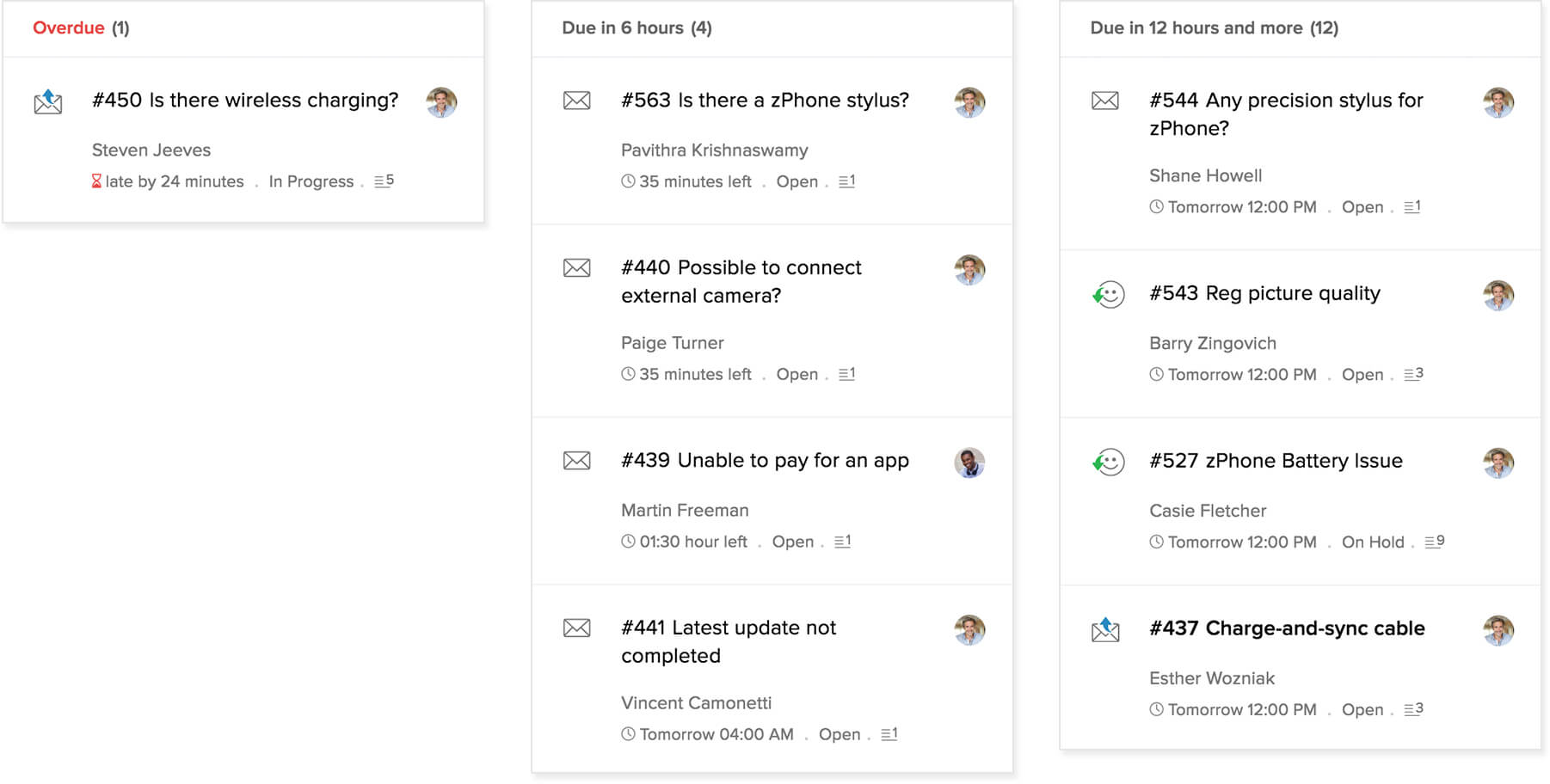 The HQ: where great insights come to you.
View, analyze, and act. - With the HQ and other dashboards, you'll always have a bird's eye view of how your agents are performing, how satisfied your customers are, and much more. All the data you need, to make those impeccable decisions.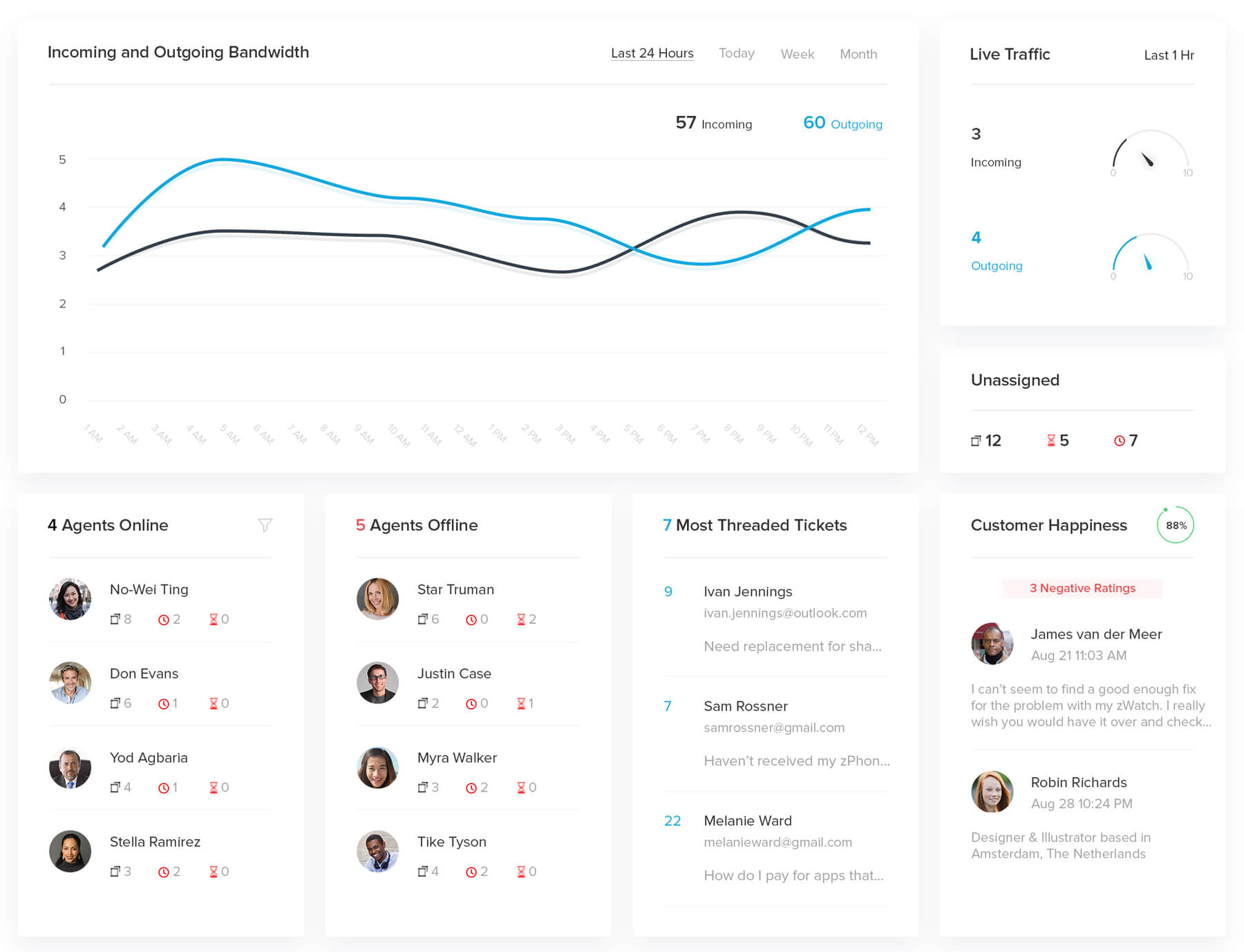 Collaboration without complication.
When different teams come together to work, communication can get complicated. With the Team Feed, that's no longer a problem. You don't have to wait for physical meetings. Now you can tag, chat, share, and get things moving with your team, no matter where you are.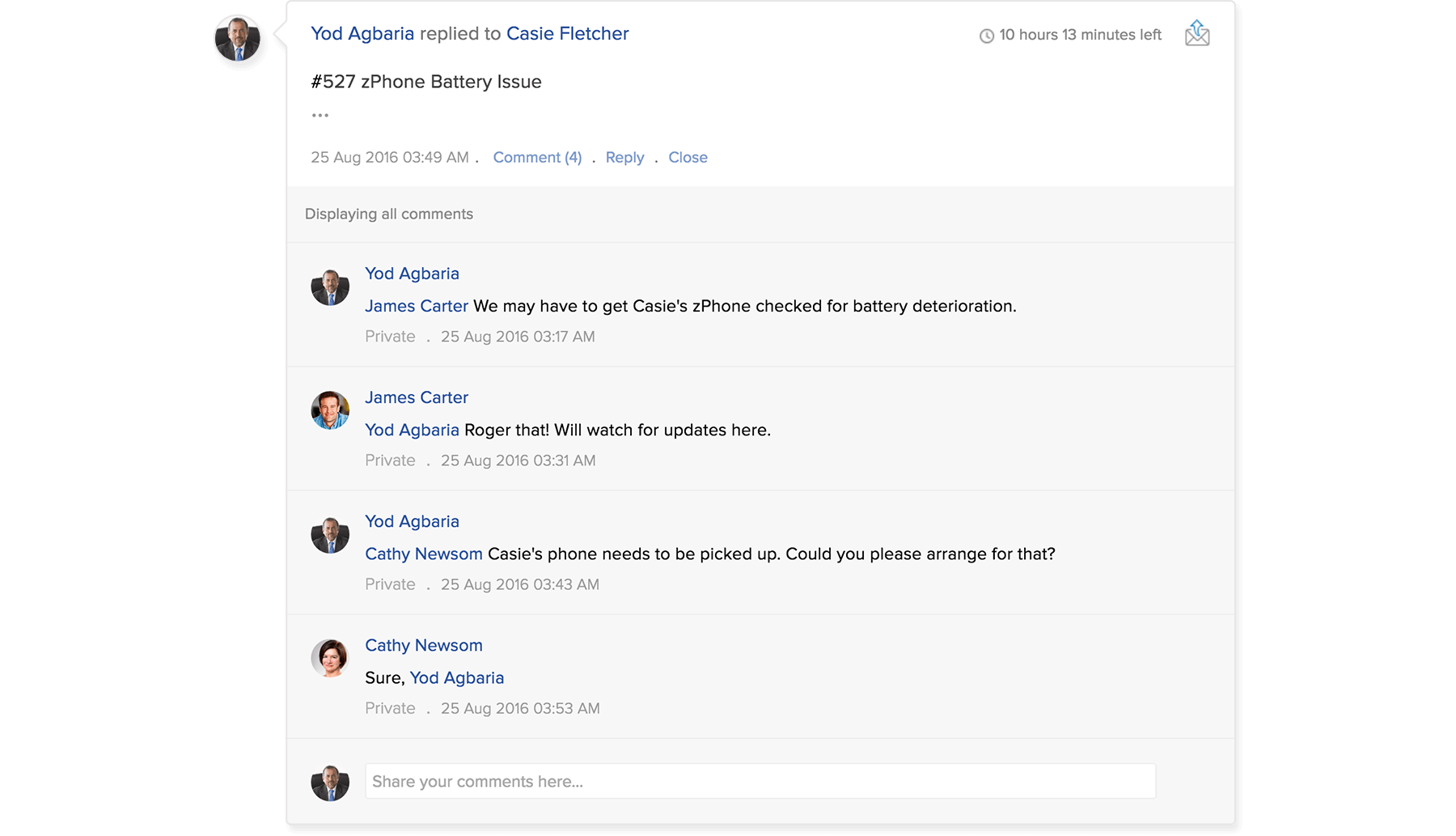 FEATURES
Zoho Desk
Zendesk
Desk.com
Freshdesk
Real-time notification center
Two-way integration with Zoho CRM
We make your switch seamless with:
Migration help
We'll ensure you have a glitch-free transition!
Webinars
We'll help you set up so you can get started.
Documentation
All the help materials you need, so you don't get stuck along the way
There's just one thing that we DON'T have:
Unreasonable prices.
Number of users
50
Save at least 33% with Zoho Desk.
All good things come to those who
ZWITCH