The Zoho ecosystem:
Your all-access pass to experts, skills, and networking
Why startups choose
Zoho Creator
Regardless of whether you're just stepping into the world of startup business or running at full force, Zoho Creator is designed to work the way you work. And that's what you need at a startup—a dynamic platform that lets you build modern business apps faster, and more importantly, gives you the flexibility to add new features or modules, switch templates, and make customized changes whenever you want.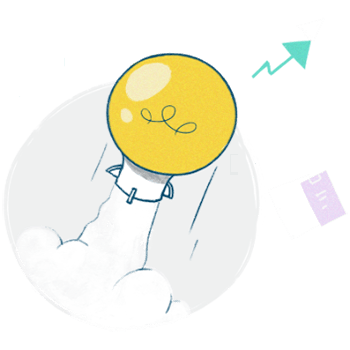 It becomes go-to platform for all things business
Zoho Creator is packed with powerful features, like intuitive visual builders and ready-made code snippets and templates that help you manage it all under a single roof—be it managing data, automating processes, or visualizing your business metrics.
It offers lower cost of ownership
You don't need a large capital outlay to get started with Zoho Creator. Just sign up and start building the apps you need. And don't worry, we offer user-based pricing, so you only pay for the people actually using the product, which gives you the freedom to easily scale up or down.
It offers a minimal learning curve
Low-code platforms are simple and straightforward; they abstract complicated syntaxes and endless lines of code. All you need to know is how your app should work, and then you can leverage our extensive list of prebuilt components, ready-to-use code snippets and form and report templates to build the app you need.
It automatically builds for mobile; zero development costs
There's absolutely no cost to building a mobile app on Zoho Creator—your web applications are automatically available as iOS and Android-based native apps. Record data, view reports, get notified, and stay up to speed on your business from wherever you are.
It reduces your need for IT
Low-code platforms handle most of the responsibilities you'd normally need an IT team for. We take care of everything important—periodic technological updates, app maintenance, data backups, and more. All you have to worry about is your application itself; you can make changes, fix bugs, and update them, all in real time.
It grows with your business
You can start small with one app and build more based on your business needs. What's more, you can access all these applications on a single account, without having to pay for each one.
Want to become a successful startup? Go low-code with Zoho Creator
Share information selectively with your team members
Integrate with core tools and make it easier to run your business
Learn more
Rated as the Top Low-code Platform
More than 5000 reviews & counting