Refresh data periodically
To set up a scheduled data refresh procedure:
Open Microsoft Power BI from https://powerbi.microsoft.com.
Go to your Dataset Settings.
​
Click Schedule Refresh. If there is an error on Data Source Credentials, click Edit Credentials and log in again.

Schedule the refresh of data at the required time.

Verify if the scheduled refresh process is executed properly.
Following this, the selected dataset will be refreshed at the specified periodicity.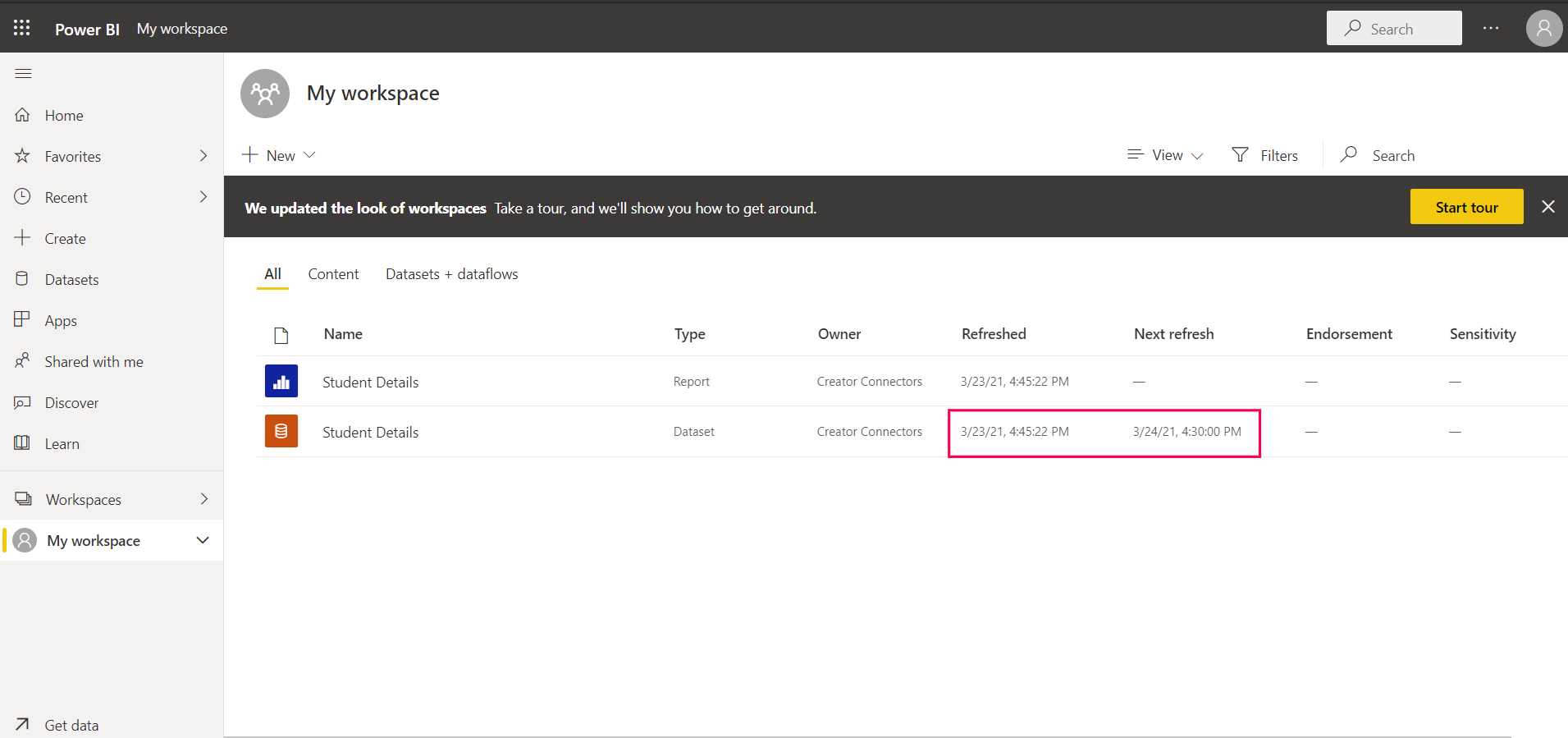 Related Topics