Publish dataset to cloud
After you have your data ready in Power BI, you can publish it to the cloud. To publish the dataset to the cloud:
Sign into your Microsoft account from Power BI Desktop.

Save your dataset and click Publish.

Choose your Workspace.​
Click Select.

The dataset gets published to Power BI cloud.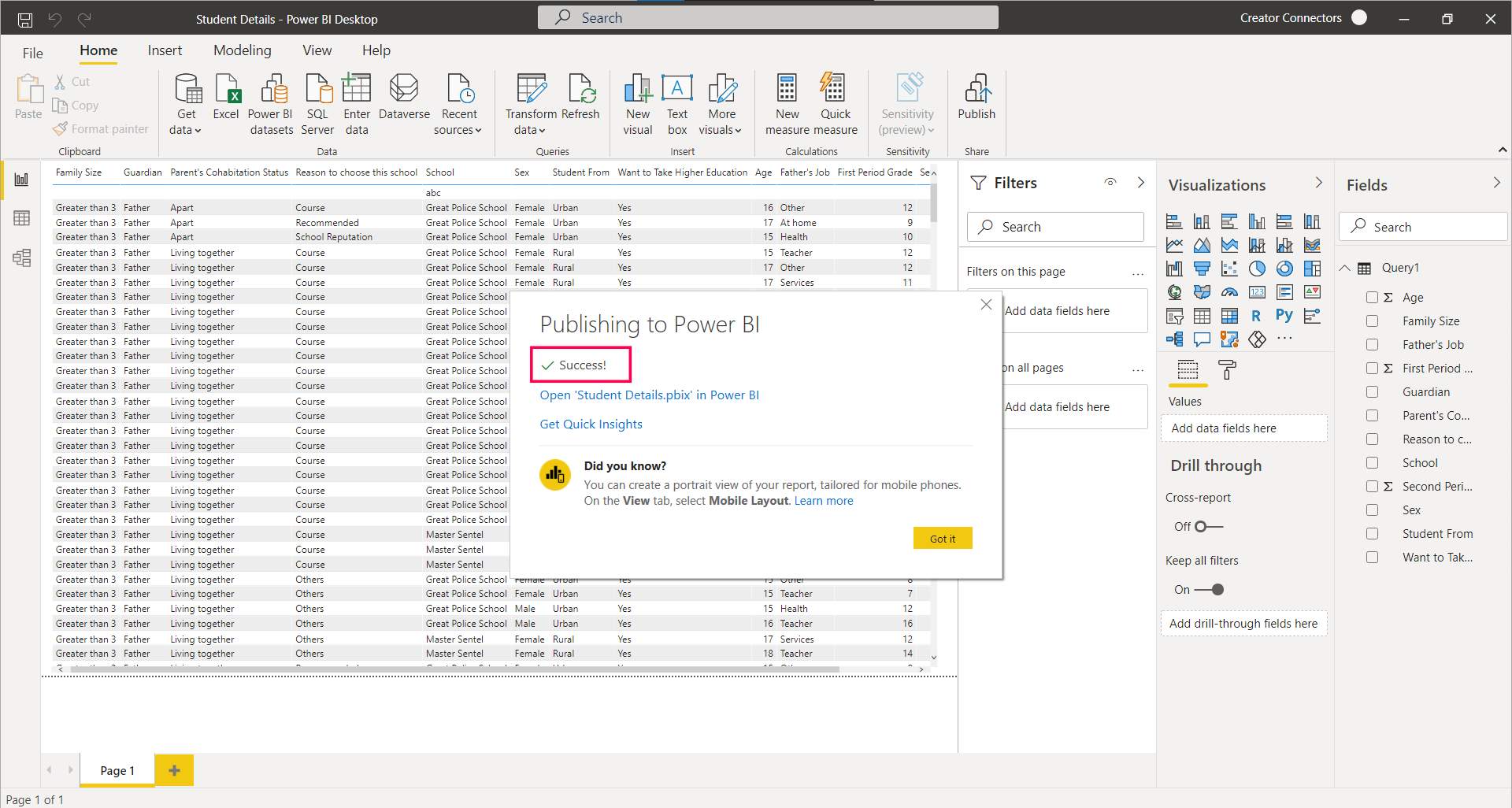 Related Topics