Customize record template
The following options are available to customize record templates:
Heading - Specify the title or headers in the template.
Paragraph - Insert general content.
Image - Insert images.
Section - Insert columns to create different sections of content.
Table - Insert a table with the required number of rows and columns.

Each of the above options will contain a toolbar with various attributes like Font, Font Size, Font Color, Highlight Color, Text Align, List text, Increase/Decrease Indent, Add/Remove Link, Anchor, Inline Image, Horizontal Line, Edit as HTML, Insert HTML, Special Characters, Border Settings, Background color, and an option to insert form field values.

You can also drag and drop fields(based on the selected form) onto the template, from the Fields column on the left.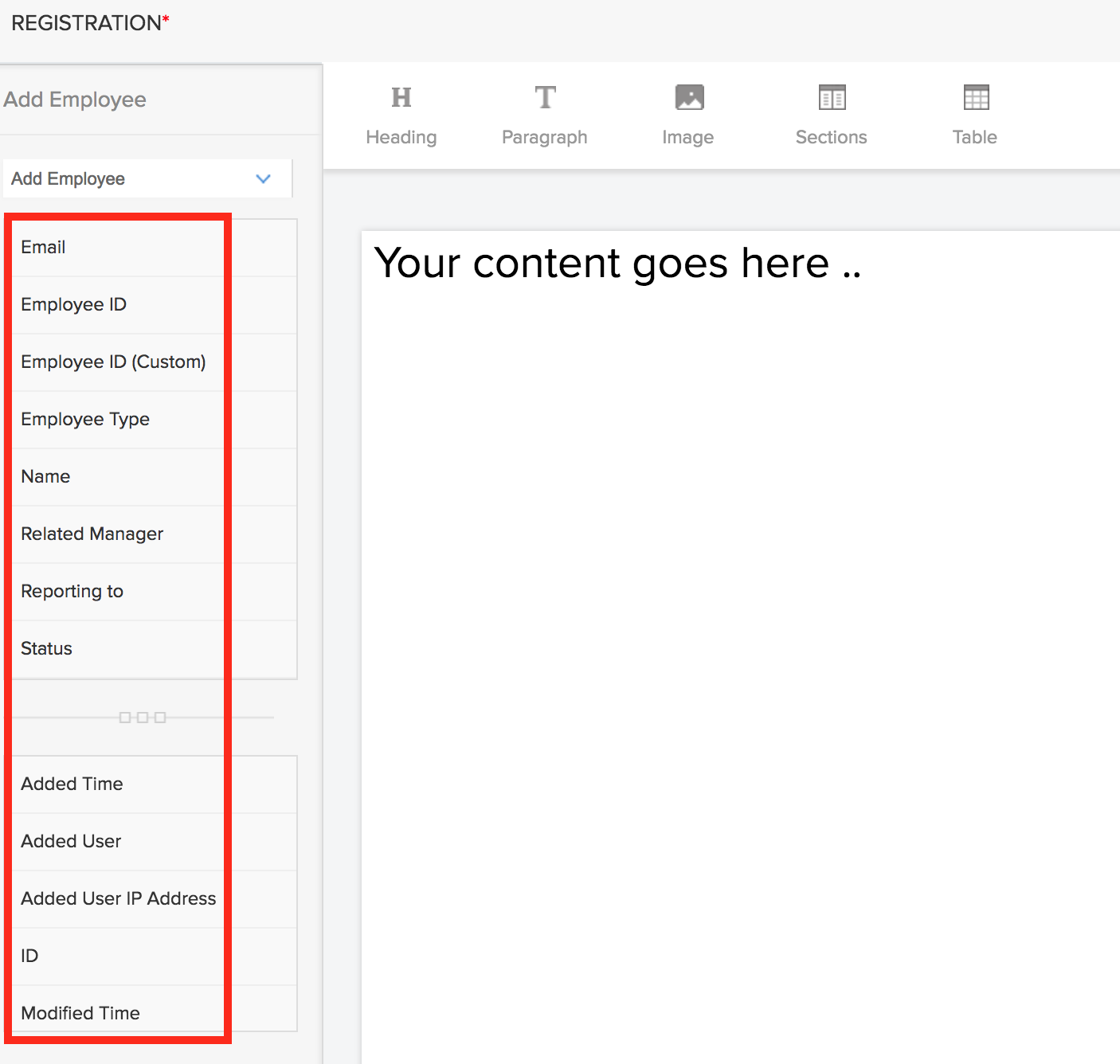 Related Topics