Message Draft 
Exiting a chat window by mistake when typing or being interrupted in the mobile app when in the middle of the message will preserve the message! The message will get saved as drafts and will appear at the top of your conversation list in Cliq left sidebar and in android app. The draft will also sync with chat bar (chat in the bottom of other Zoho apps), so you can easily resume your typing from anywhere, regardless of where you were interrupted. 
In the left sidebar, the draft conversation will be displayed with a small yellow note icon. On removing the conversation from the chat list, i.e. clicking on the close icon, the draft will be removed.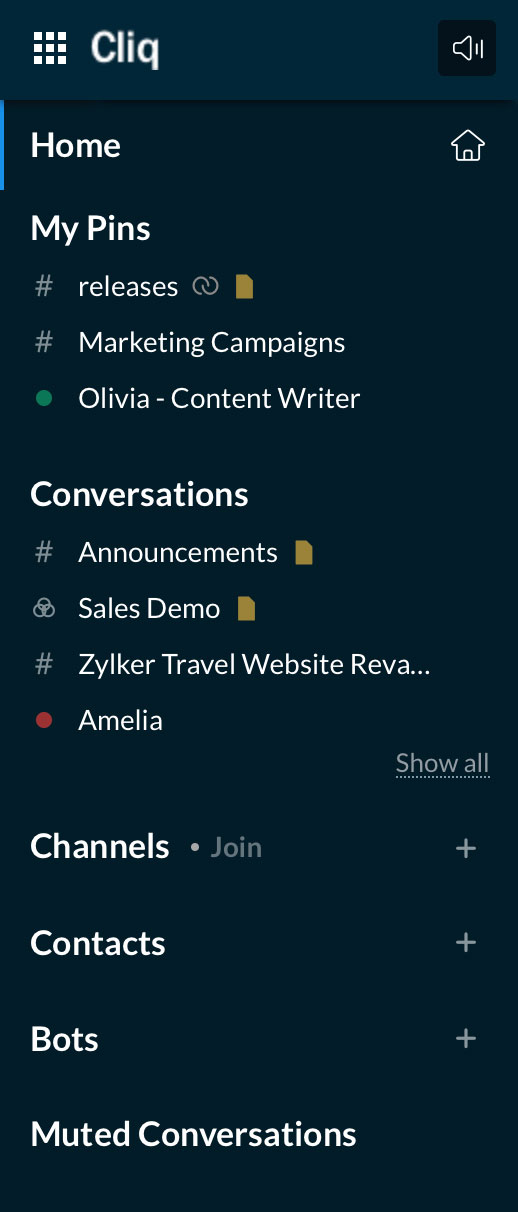 Note: Draft sync with iOS app will be made available soon.