A ready-made email marketing solution for
digital marketing agencies
Run and manage email marketing for all your clients from one place with the Zoho Campaigns Agency Edition. This exclusively built console lets you add, invite, and share licenses between your clients while managing their accounts with essential and advanced features.
Apply now
Simple
design & implementation
Access the agency console with the click of a button from your organization's account, add your clients inside the console, and access and manage their accounts individually. It's that simple.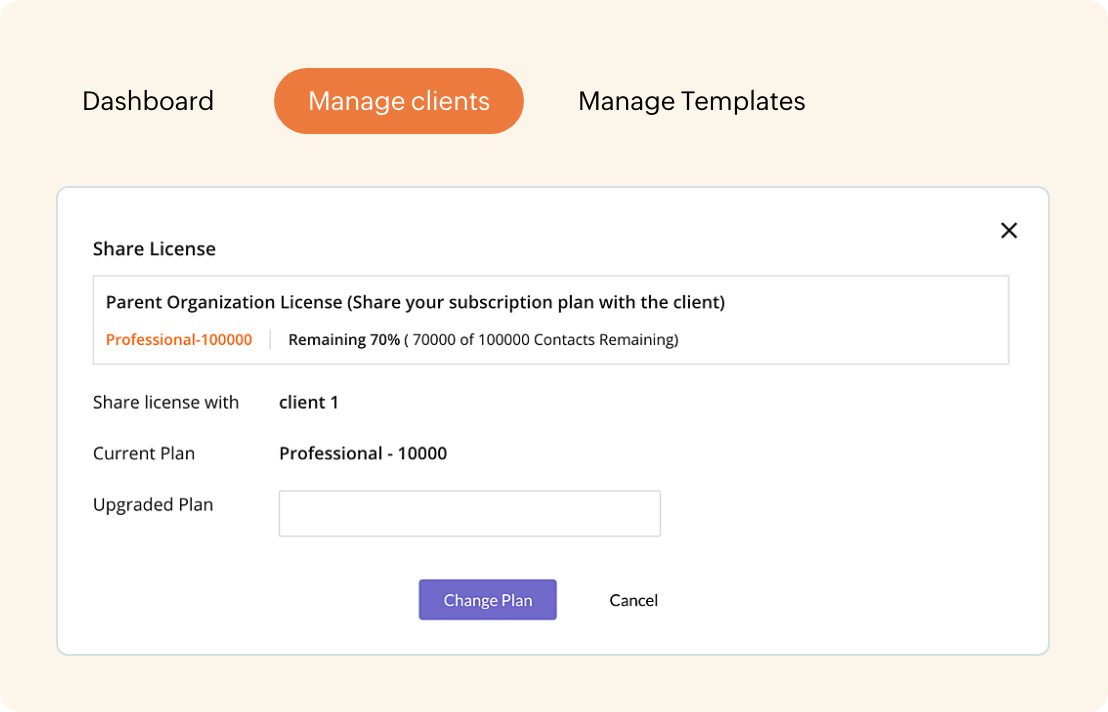 Easy
client management
Add as many as 10 clients no matter the number of contacts you purchase, and distribute contacts to your client accounts based on your needs. Invite and offer clients access to their account so they can stay updated about proceedings.
Seamless
content management
Craft templates and share them with multiple client accounts quickly and easily. Select a template from the library, push it to the agency console, share it with the client accounts you want, and send out the campaigns.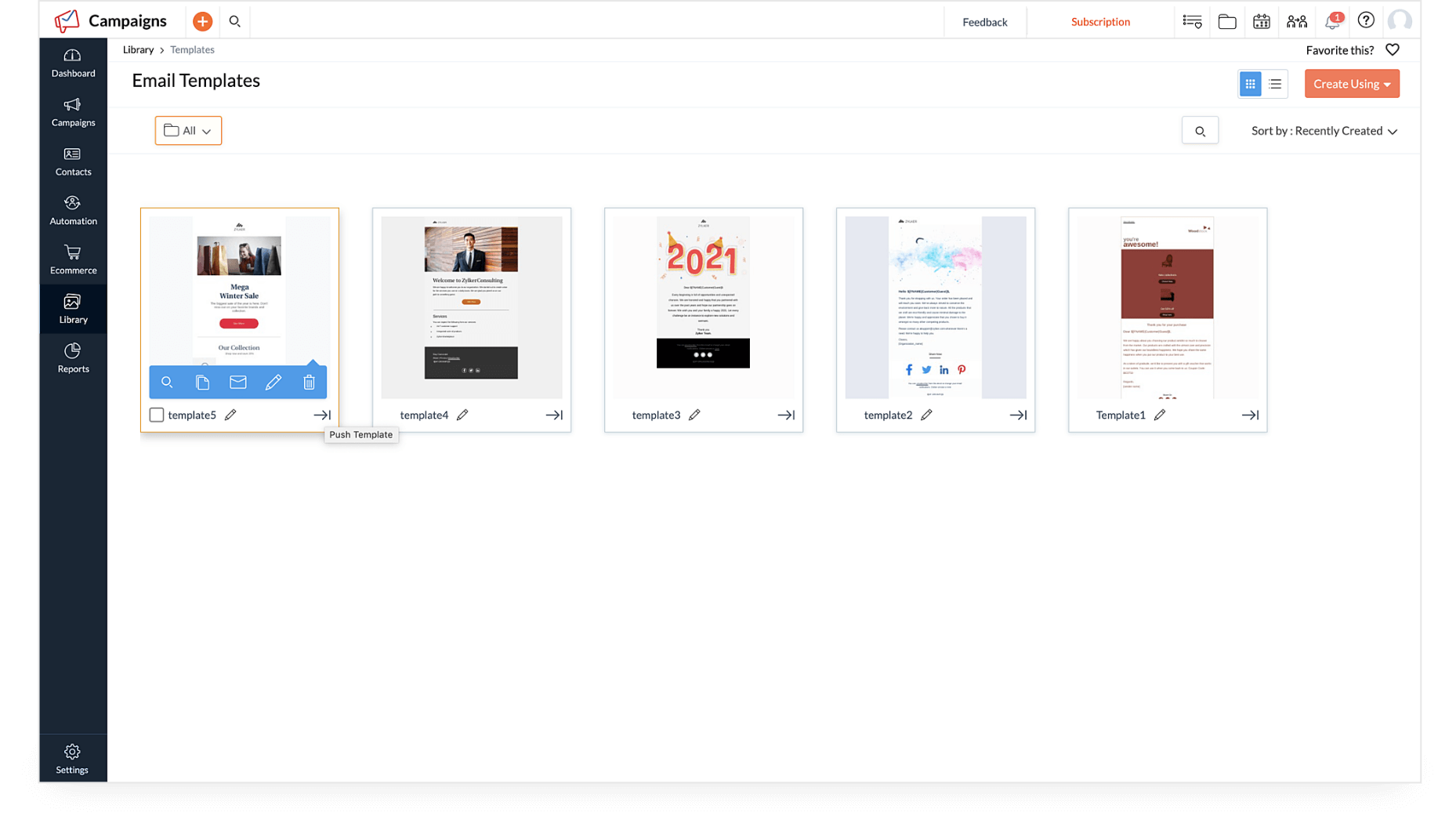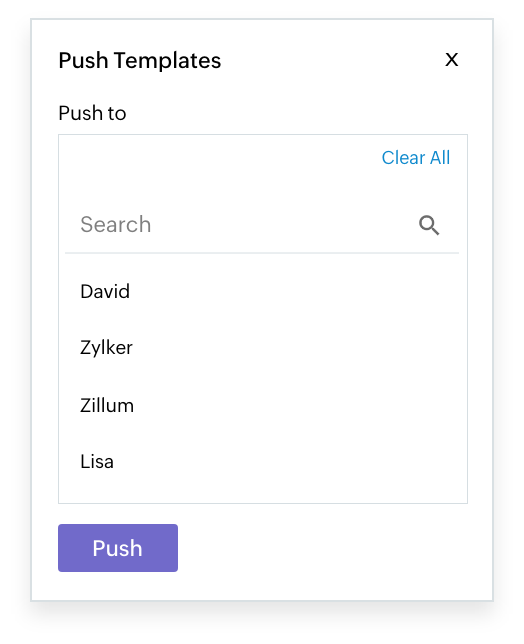 Insightful
& real-time dashboard
Get a neat picture of all your clients' accounts including the number of campaigns sent at an individual level and the recently sent campaigns at the agency level.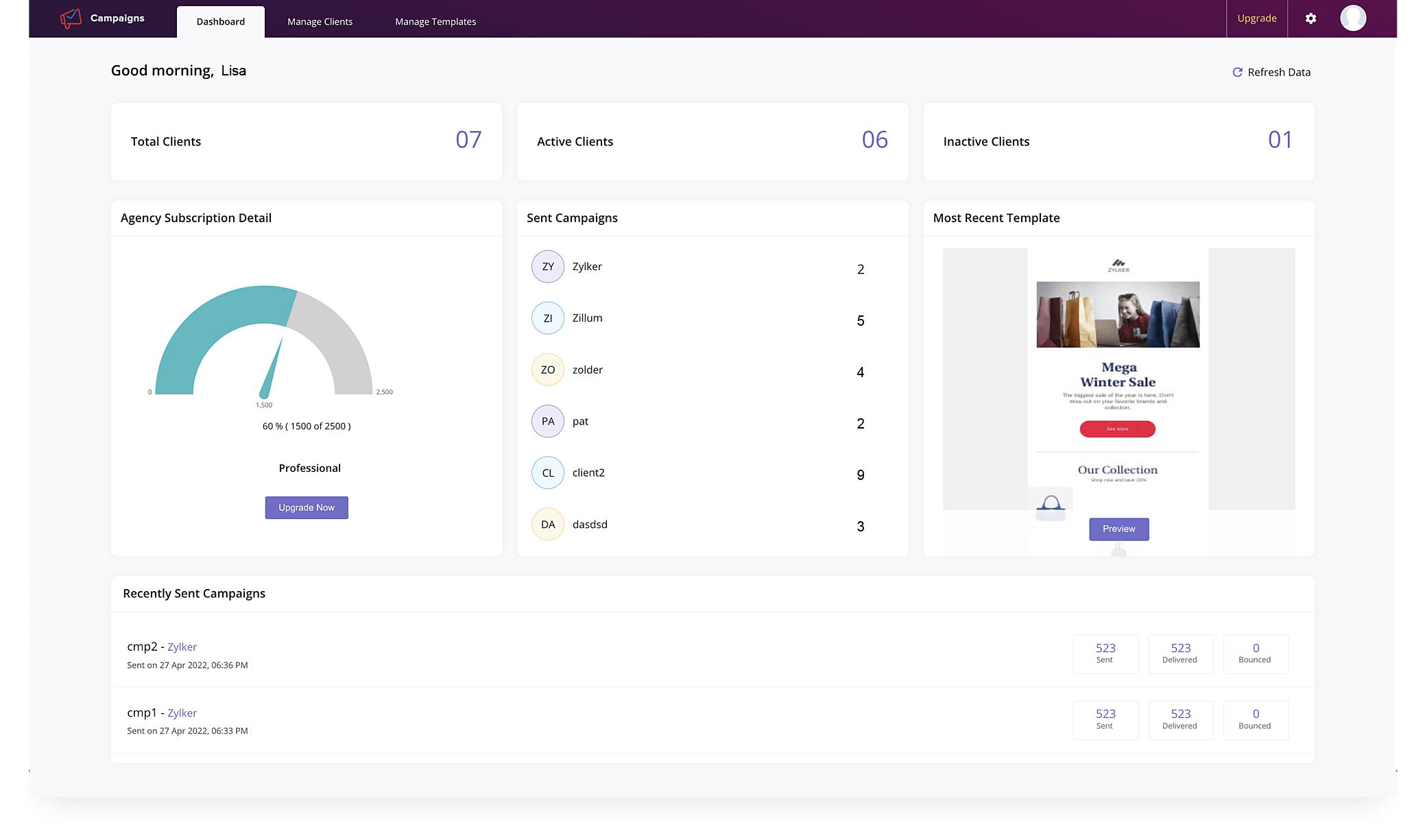 Extensive
features for email marketing
Meet the different email marketing goals of your clients with features that cover contact management, design, content, send time, and analytics. Better yet, automate their entire email marketing using drag-and-drop workflows.
See all features
Sign up for Zoho Campaigns' Agency Edition now
To get started, just fill out the form below. We'll evaluate things from our end and get in touch with you soon.