Reconciliation is the process of comparing bank statements with accounting records to check if the closing balance is on par with the amount cleared from the account. Business owners carry out reconciliation periodically to get a clear picture of their financial status and to keep track of the funds leaving the account and the actual amount being spent.
Sounds pretty simple, doesn't it?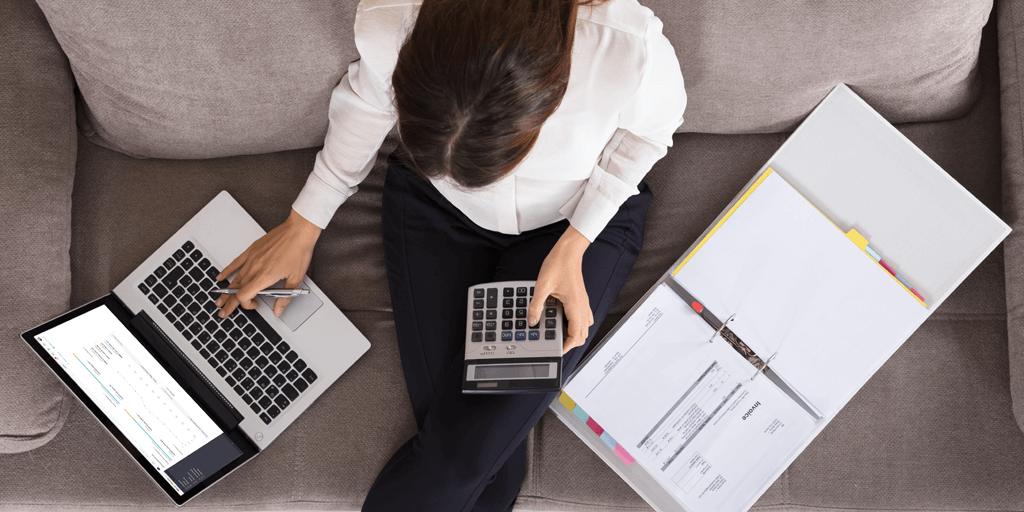 Though it's easier said than done, there are tools to help make it less tedious. And before you ask, you can't just skip it- any accountant will tell you that as a business owner, you need to reconcile your accounts regularly to avoid nasty surprises later on.
Why should you reconcile your accounts regularly?
Regularly reconciling your accounts will help you identify discrepancies in your records before they get any worse. Also, in the process of reconciling your accounts, you will get to understand the state of your business finance in depth.
To direct your business efficiently, it's essential for you to be aware of your cashflow. You should know how funds are entering and exiting your account, and you should also know the amount of funds you have on hand at any given point in time. To view your cashflow accurately, your account reconciliation must be very precise. 
Now, let's take a look at the typical reconciliation process:
Manual Reconciliation Process
To begin with, the business owner collects their bank statement and a copy of their general ledger. They go through each transaction in the general ledger individually to make sure the amount matches the one in the bank statement. 
Next, they view the transactions from the corresponding tax period and find possible matches for those transactions. They check for exceptions and errors to rectify them. Finally, they record the total balance and exceptions (if any) in a spreadsheet and create reconciliation reports.
Ideally, once they're done with the reconciliation process, the bank statement should show their correct ending account balance. 
As you can see, this process is tedious and business owners are likely to encounter some issues with it. Here are a few commonly faced issues:
The process is time-consuming. Someone needs to go through each statement line by line and match each transaction individually. 

It's error-prone. Often business owners have to allocate extra time to double-check after the initial reconciliation. 

It's not self-correcting: any errors you don't spot aren't going to be flagged or cross-checked, so you won't see that your financial picture is wrong.
It's easy to see that the process of reconciliation could be simpler and less cumbersome. Business owners could save a lot of time if there was an easy way out of this error-prone manual process. 
Say hello to the easy way out — contextual banking!
Accounting software and banks are now integrating, so you can have your ledgers and statements in the same place. In addition to saving you time, errors, and manual data entry, contextual banking vastly simplifies the process of reconciling your accounts.
Let's see how easily you can reconcile your accounts with contextual banking:
Access automatically synchronized bank feeds
Any payment that you make or receive online will be automatically updated in your accounting software, thereby removing the possibility of data entry errors. And, connecting your bank account directly to your accounting software is good for data security, since there is no third party involved. 
Automate transaction categorization
You can set transaction rules in your accounting software to identify and sort transactions into categories that reflect your accounting categories. This makes it easier to match the transactions in your accounting software with those in your bank statement.
You can take automation one step further and use it to group transactions together. If you pay or collect a fixed amount every month in a certain category (such as internet or electricity bills), instead of manually collecting similar transactions, you can customize your accounting software to do it for you.
Categorize transactions in bulk
By applying actions to several transactions at a time, you can save time and reduce the possibility of errors. If your bank account has several deposit and withdrawal transactions, you can group them together to perform actions in bulk. 
You can also fix errors instantly, using this feature. For instance, if you have duplicate entries in your financial records, you can select all of the duplicates and exclude them from your accounting software so they don't cause errors in your balance. You can also select all the wrongly matched transactions, un-match them in bulk, and then match them correctly.
Save time by eliminating manual data entry
When your bank statements are automatically fetched by the accounting software, you don't need to manually enter every transaction. If you assume that one manual transaction entry takes three minutes, and you have around 10 transactions a day, you'll have to allot half an hour every day just to enter transactions. Contextual banking allows you to save that time.
Reconcile your accounts like a pro
Matching transactions is the most time-consuming part of reconciling your accounts. By implementing contextual banking, you can have your bank transactions automatically imported and matched with the records in your accounting software. Most accounting software also allow you to manually match transactions if there are any unusual cases that can't be automatically matched. 
Thanks to contextual banking, the reconciliation process that would typically consume at least a full day can now be completed with a few clicks.