Reading Time:
4
minutes
Now that you understand the importance of using a CRM during succession planning, you're ready to take the leap and install a CRM to manage your client database. Before you make the move, you'll need to have a strategy for seamlessly transferring all your data from your various programs to your new CRM.
In our final installment on data management in succession planning, we will talk about a few preliminary steps you should take before switching over to your new CRM.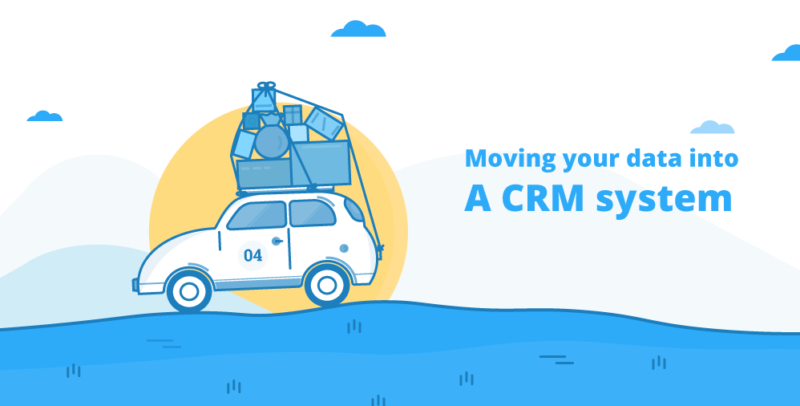 Do your research
Before you even touch your data, you'll want to make a note of all the features that you want your CRM to have. Once you've done that, go through the list of available CRM systems in the market and focus on the ones which you think would suit your business.
Some basic features you can expect to have can include:
an easily navigable user interface
email integration
automated reminders
workflows
territory management
All of these together will make a good baseline level for your new system.
Take time to evaluate
Once you have narrowed down a list of potential CRM applications, be sure to thoroughly assess each one before you make your decision. Most CRM applications offer a free trial for 15-30 days, which should be sufficient for you to see whether the system is suitable for your business.
While testing each CRM, use the following questions as a checklist to see if the CRM you're evaluating is the right one for you:
How much does it cost you?
How long does it take to set up ?
Is it easy for you and your staff to learn to use?
What kind of post-sale support do you get?
Does it provide you with tools to manage your CRM from anywhere – (i.e.mobile apps)?
Will the system scale with the company as it grows?
Does it allow you to generate the types of advanced/in-depth reports you need?
If you're satisfied that the product meets your requirements, you can upgrade to one of the paid plans considering the number of users and the features you'd like have in your CRM system.
Brief your company
Introducing a new system could pose a major challenge for those who work in your company. After all, you're not the only one who is going to have total control and access over the CRM; your staff will also be heavily involved in operating and managing data in this system daily.
That's why, once you've chosen your new CRM, it's important that you communicate your decision with your employees and explain how the new system will allow them to manage all their customer data in one place;
Some of the benefits you may want to emphasize include:
Get an overview of all the transactions that had happened between the company and the client.
Set reminders.
Generate customized reports etc.
Make sure you also arrange a demo or a short training session so that your employees can learn how to operate the system. Not only will this allow them to work with speed and efficiency, it will also help smooth the transition from the old system to the new one so that your employees don't feel frustrated by the change.
Make a plan
Before you begin the process of moving your data, make a list of the products and services that you were using previously to manage your customer data, such as any accounting and taxation services, email clients, etc. After making this list, you'll need to decide which information needs to be exported from each service into your new CRM system. You want to be sure that you transfer over the information you need without adding excess, irrelevant data to the mix.
For example, let's imagine that your previous customer management system had three separate components: a spreadsheet software to manage contact details for all of your clients; an online accounting software to keep a record of all invoices sent to your clients; and an email client to manage all email communications. In this case, if you want to be judicious and take only the information you need most, you might want to import only the customer names and email addresses from the spreadsheet; invoices from the accounting software; and all email conversations with customers from your email client.
Additionally, if you think one of your existing services can be integrated with your CRM, it's usually better to go for integration instead of migration. This will save you the hassle of manually exporting and importing the data between systems.
Export your data
If your existing data is spread across different services, export all your data in a format that is compatible with your new CRM system. The most commonly used formats for export and import of data are CSV, TSV, or XLS.
Seek help
Not everyone is tech-savvy, so it's important to keep in mind that facing minor difficulties during your first few days with your new CRM is perfectly normal. During these times, always feel free to call customer support to seek help. This will help you fix the issues as well as learn a few nuances of handling the CRM system.
If you follow these preliminary steps, you should be able to move all your data into your new CRM system with minimal fuss. Although it may seem stressful, transferring your data to a system that can do it all will be of great help when you're planning the succession of your company. By storing all your data in one place, you'll not only make handing over all your client information much easier and faster for your successor, but also get a better picture on everything that is going on within your company.
This concludes our series on the benefits of a CRM system for succession planning and leadership continuity. We hope that these guides will be useful as you begin to plan for your future, as well as the future of your firm and successor. If you have any questions or just want to share your thoughts, feel free to email us at support@zohobooks.com.