1. Zoho Calendar: a shared online calendar app to support your growing business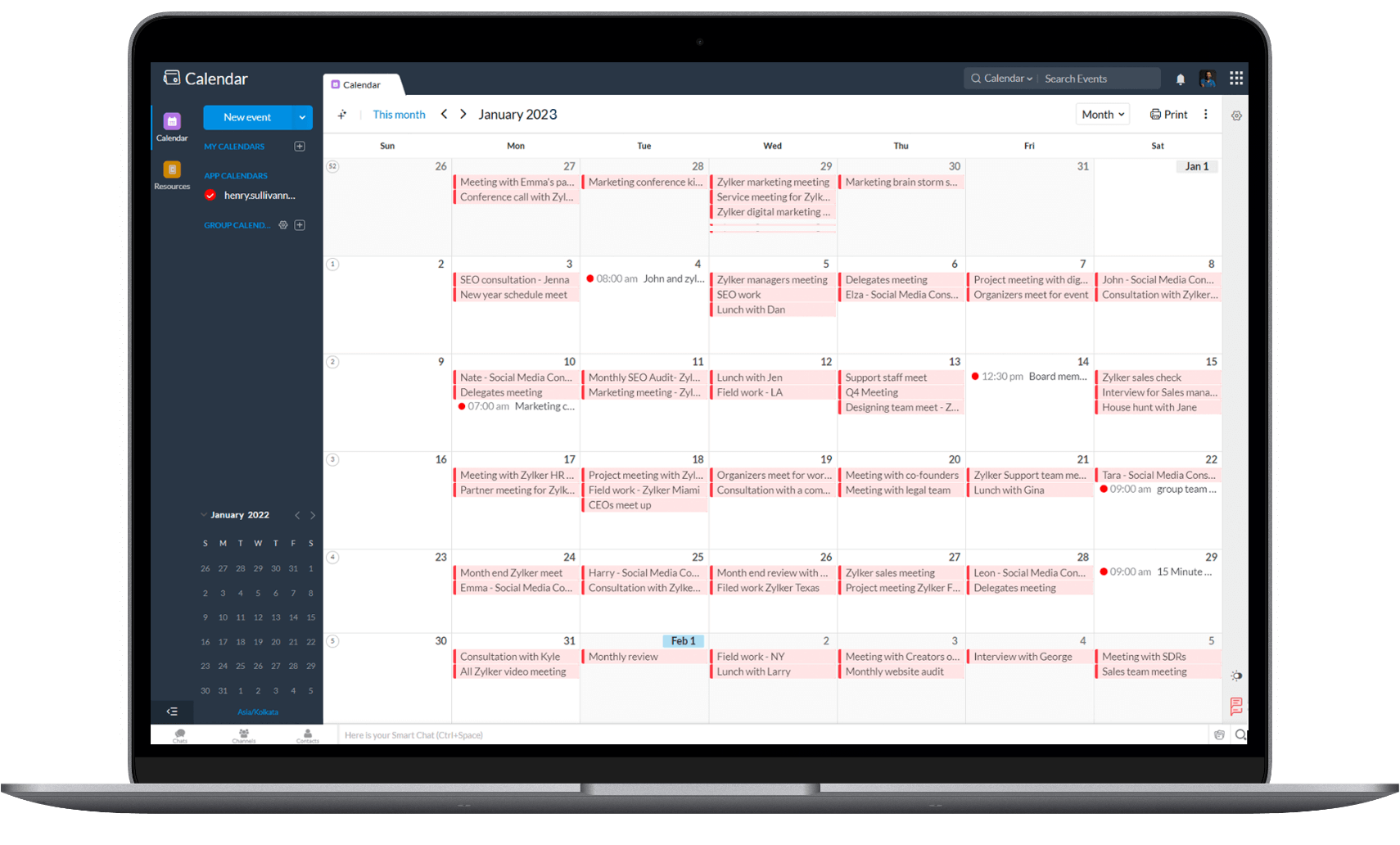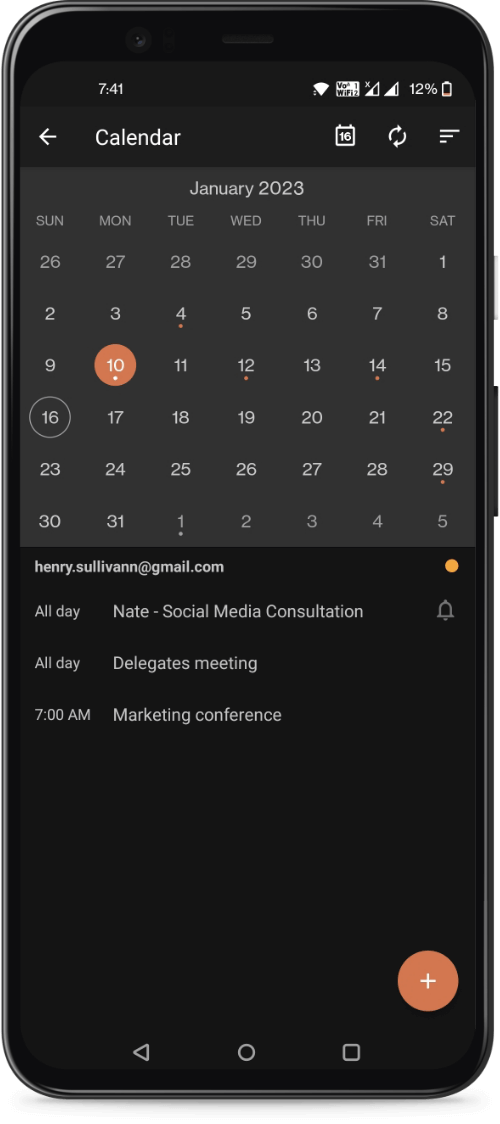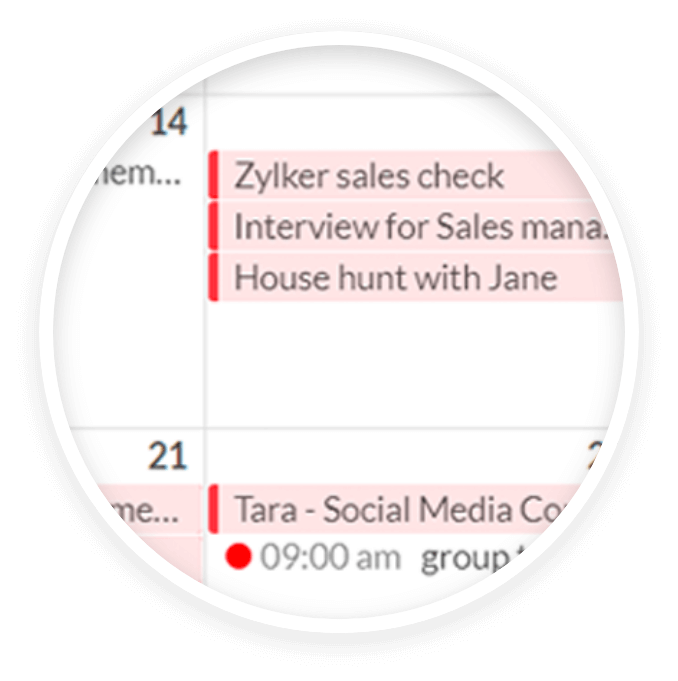 Zoho Calendar is a part of Zoho's dynamic ecosystem, helping users manage their day-to-day schedules and meetings. The calendar app is completely free for all users and offers quality features.
Zoho Calendar has a smooth and easy-to-navigate interface. Creating an event, customizing it, changing preferences, and adding additional calendars is simple. The app allows you to choose between different time zones and then add an event to your calendar. You can also create a group calendar and add different team members or family members to the calendar to stay updated about your various schedules. You can also sync with other calendars like Google Calendar, Outlook Calendar, and more. It's easy to share your calendar with others through URL or embed it onto your website for users to access your schedules publicly. The API feature allows you to connect the calendar to other apps as well.
In terms of meetings, you can create an event, add participants to it, and send automated email reminders as the event date approaches. You can meet with participants online through the Zoho Meeting integration, which creates a dedicated meeting room for the event. Zoho Calendar also eliminates the hassle of RSVPs. All events that require your RSVP are available in one place, so you'll never forget to provide your response.
Zoho Calendar allows you to list out all the meetings or conference rooms in your organization. While setting up a meeting with guests or team members, you can choose the rooms that are available and block them for the time of your meeting. Plus, avoid last-minute booking hassles by setting a minimum and maximum booking duration.