You'd think businesses would've mastered the art of customer acquisition strategies by now. Unfortunately, they still make the mistake of throwing everything at the wall and expecting their prospects to convert and stick around (popularly called spaghetti marketing).
Something might stick and bring you customers and revenue. But, eventually, the glue dries, and customers peel off, adding to your churn.
You can profitably run your business if you add more customers than your churn. If not, you will bleed money. Customer acquisition strategies help streamline your existing process of attracting prospects and converting them into paying customers.
What is customer acquisition strategy?
Customer acquisition includes strategies businesses have in place and the activities they do to get new customers. Customer acquisition strategy is a collective term that includes all the stages of the customer funnel - lead generation, lead nurturing, conversion, and customer retention.
Customer acquisition strategies play an important role in the growth of your business because the content you put out as a part of the acquisition is the first interaction point for your prospects and creates the first impression about your brand. Remember, first impressions last.
How to create a customer acquisition strategy
Selling online is getting tougher, with every brand developing its own marketing style. Acquiring and retaining customers while simultaneously trying to grab the attention of new leads is a tough process. To ensure a sustainable flow of new customers, you need focussed customer acquisition processes in place:
2. Engage at every intersection
3. Find where your prospects are and be there
4. Tell them why they need you
5. Show prospects how they'll be treated
6. Get feedback - Refine - Repeat
7. Cross-selling and upselling

1. Attract the right audience
When people talk about creating a customer acquisition strategy, many suggest identifying the profile of your target audience. They recommend you study your prospects and the target market to design your content accordingly.
You need to identify your target audience to create a customer acquisition strategy. But you don't have to study your prospects, the market you've positioned yourself in, or the competitors. Observe and learn how existing customers are using your product. Ask them how they perceive the product and the problems you're solving for them. Enquire where they were before coming across your product and how better they're today.
Your customers are your strength, and you can get first-hand information on what they looked for, why and from where they came to you, and how they use your product. From that data, start working on your ideal target audience and build your customer acquisition strategy.
Why should you do this first? If your product/service suits people with cars, you should market to people with cars. You won't get any conversions if you push your marketing materials to people who don't have cars. In addition to non-conversion, you'll attract unfit customers, who'll leave after realizing you're not what they thought they needed.
So, identify who your target audience is and craft your customer acquisition strategy accordingly.
2. Engage at every intersection
After figuring out your target audience, design a customer acquisition path where you can engage with your prospects at every intersection and vice versa.
As your prospects go through your content on the acquisition journey, they might have questions and should be able to get the answers instantly. That's why it's crucial to have a channel open for them to get in touch with you.
For dormant customers, you can answer their questions even before they ask by using proactive triggers.
You can solve both of the above scenarios with a live chat on your pages. Sure, everyone uses email as a contact channel. But when you have a live chat widget, it's a gateway to offer instant support without making your prospects wait. You can also set up the widget to trigger messages that will answer what prospects are looking for in your product/service.
Related resources:
Integrate CRM with live chat software:
As prospects go through the acquisition journey, follow up with them at every intersection to let them know what to do next. Nudge them to take the next action. By doing that you can enhance your customer engagement and the overall customer experience.
3. Find where your prospects are and be there
Similar to identifying your target audience, finding out where your prospects are hanging out and how you can reach them is crucial.
What do we mean by this?
When identifying your target profile, you identify the needs of your prospects so that you can design your strategy around how you're addressing that need. But your content will reach them only when posting on the relevant channels where your prospects hang out. If not, as we discussed earlier, you'll be attracting unfit customers you don't need.
For example: When you're in the ecommerce domain, Instagram and Tik Tok are where most of your target demographics hang out. Even though it's possible to post ecommerce content on Twitter, it's not the best platform as it's used primarily for knowledge sharing.
So when you identify who your target audiences are, decode where they hang out and be there so they can find you. If not, all your efforts will go to waste without serving you any benefits.

4. Tell them why they need you
While laying out their customer acquisition strategies, many make the mistake of listing their features thinking or hoping that's what impresses prospects.
Don't get us wrong. It might.
Think about this approach. Design your marketing materials to talk about pain points you'll solve, like how you're saving your customers money, time, and resources. Your prospects can relate to the use cases and it impacts them than when you talk about the features.
While you have your prospects' attention, it's better to talk about the benefits they get instead of making it about you.
For example: At Zoho, when interacting with one of our customers, they said they were able to save 35-40% of their support agents' time using Zoho SalesIQ bot automation. We picked up that information and used it in our materials to add weight to our features. Instead of saying, "Automate your support with SalesIQ's custom chatbots"—ie. what the feature does—we're instead saying how we're saving our prospects time—ie. how the feature benefits the user.
5. Show prospects how they'll be treated
You may have all the glittering blitz in your customer acquisition materials, but when you introduce prospects to your customer community, they get to see who you are. They get to see how other customers interact with you, how their issues are resolved, and how you treat them.
It also gives you an opportunity to connect your customers with your prospects and let them interact and exchange information about your product. It helps a great deal as they'd be willing to trust a fellow user rather than a faceless brand and convinces them to buy your product.
Every business, irrespective of their size, needs a community. If you don't have a community, it's time to build one. We recently did a session on how you can go about setting up your customer community. If you'd like to learn, you can check out the recording.
6. Cross-sells and upsells
If you're a multi-product/service provider with layered pricing plans, one of the easy ways to acquire customers is cross-selling and upselling. As they're already familiar with your product and are a paying customer, you don't have to cultivate trust as it is already established. By introducing your customers to your other product/service offerings and making them realize how they can help them achieve their goals better, you can have a non-stop customer flow to your network.
7. Get feedback – Refine – Repeat
So you've got a customer acquisition strategy in place to attract prospects, and you were able to get decent numbers. Don't settle for that.
Ask the converted prospects about what worked and how they perceive your acquisition strategy. Get feedback, incorporate those elements to refine your strategy, and repeat the process.
Related resources:
What is a customer engagement model?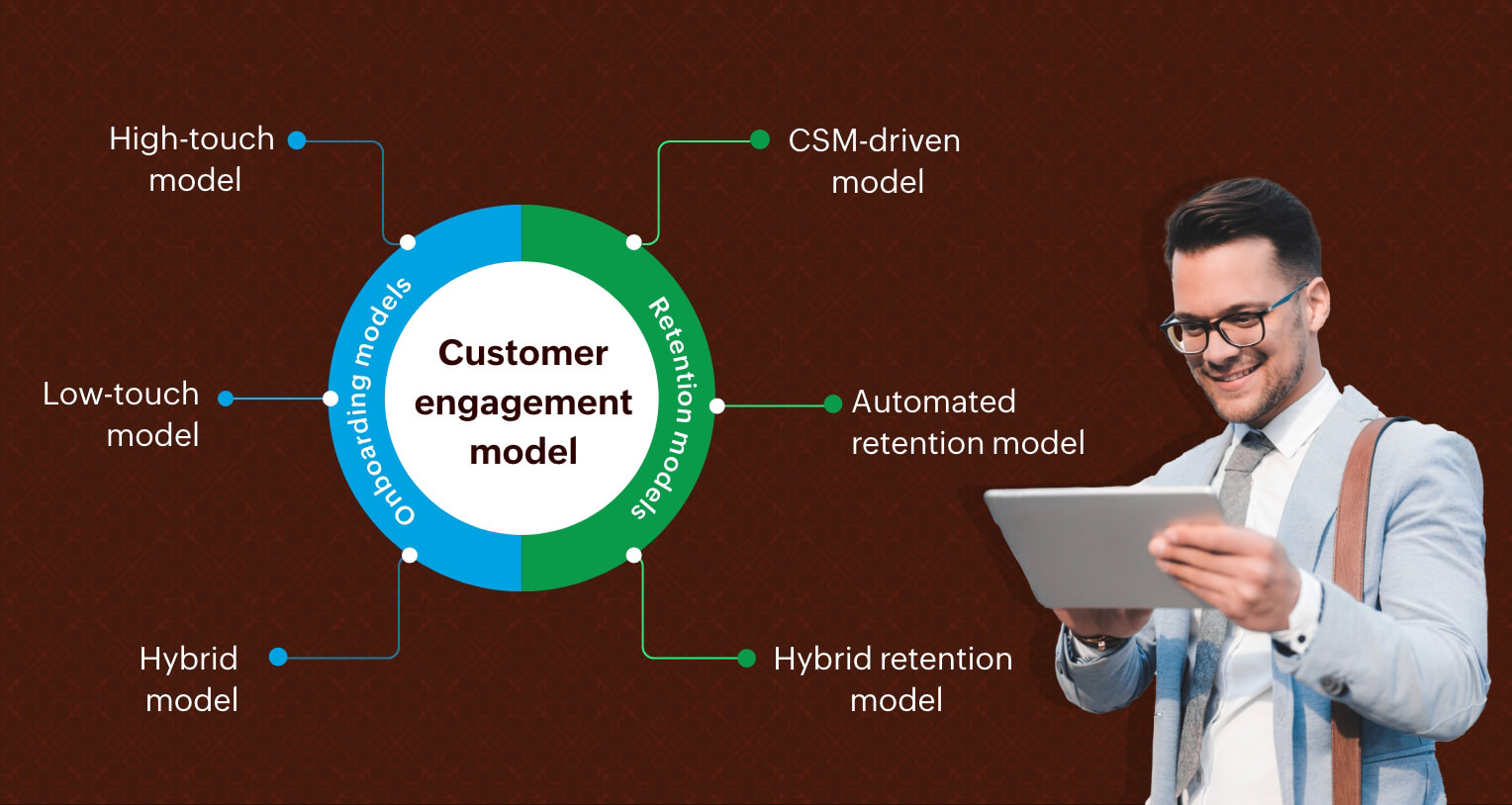 You can try these acquisition strategies to improve your customer acquisition and a lot more for your acquisition process. Try out Zoho SalesIQ to help track your customers along the journey now!