Content Management
Organize content by creating pages and sub pages for different topics. Build page hierarchies using sitemaps, and import word documents into your wiki. Effective search allows you to search content within wikis and workspaces, or conduct searches based on file and page names. Add tags for better content categorization. Link pages for easy access to content.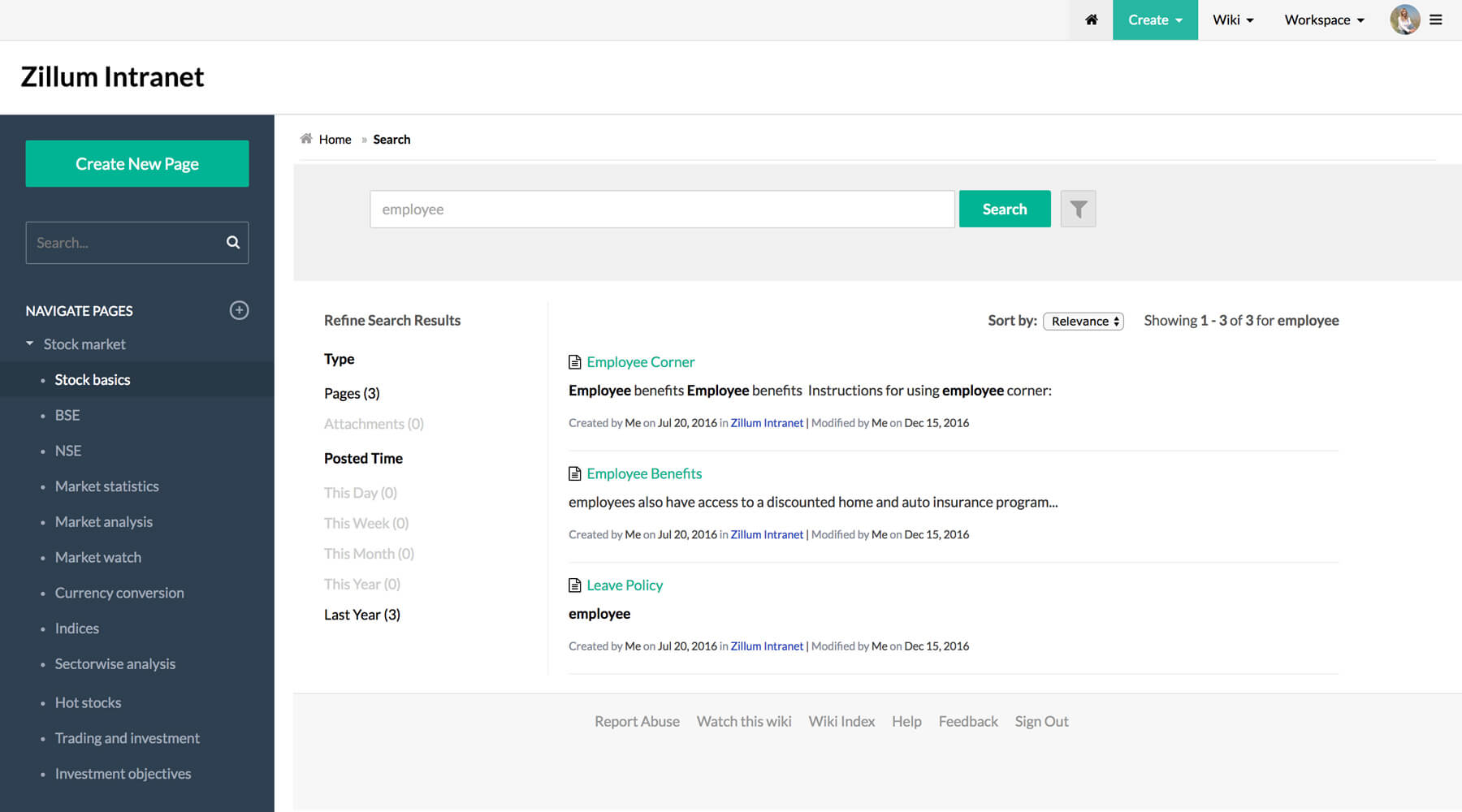 Workspaces
Fully customizable workspaces allows you to categorize content the way you need. Each workspace can function as a separate wiki, complete with its own administrative controls, security and fully customizable setup.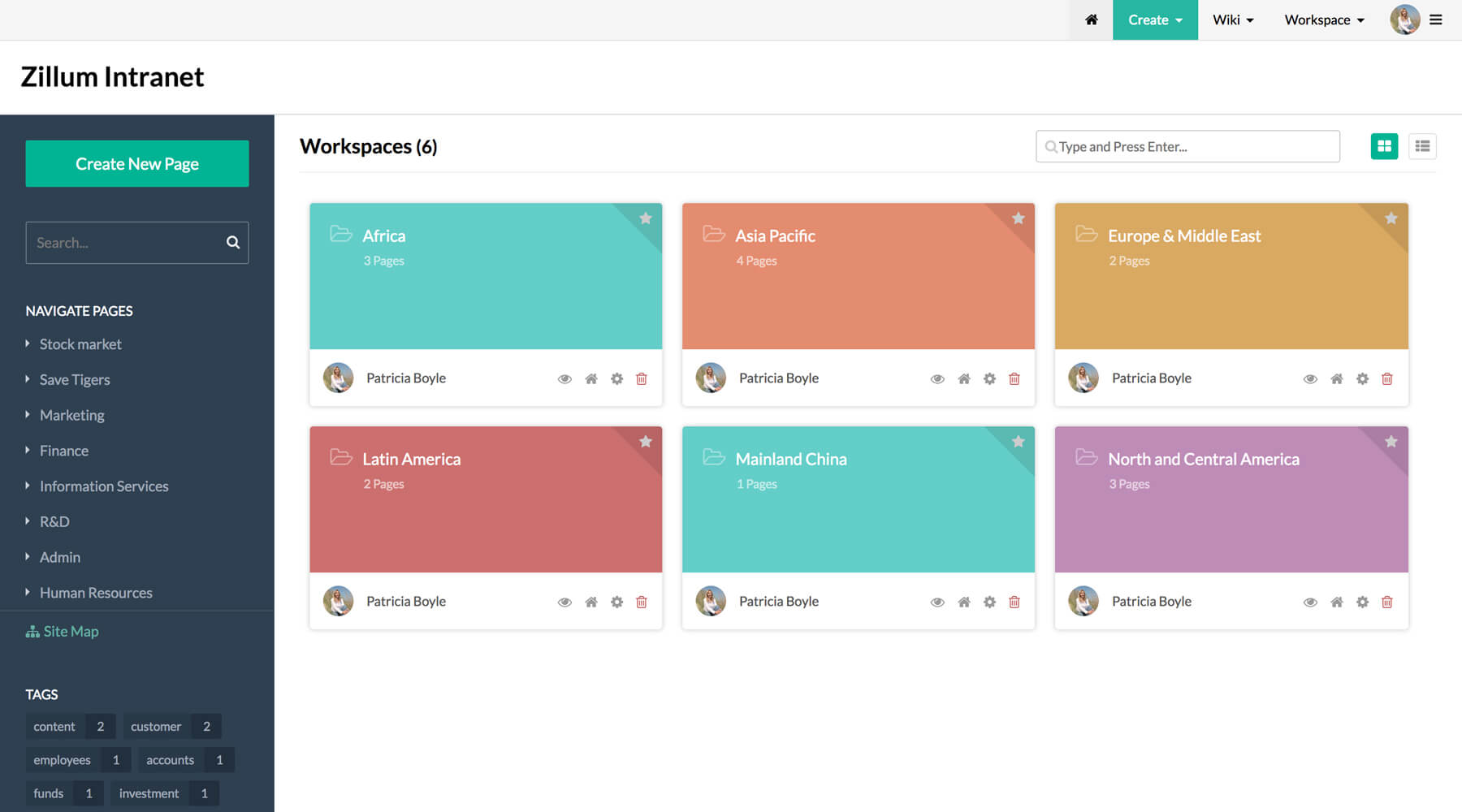 User Administration
Create and manage users in wiki. While adding users, you have the option of categorizing them as individual users, group users or organization users. The administrator of a wiki can control who views, edits, deletes or comments in a wiki. Thus, content can be shared with specific individuals, with a team(group sharing) or with the entire organization.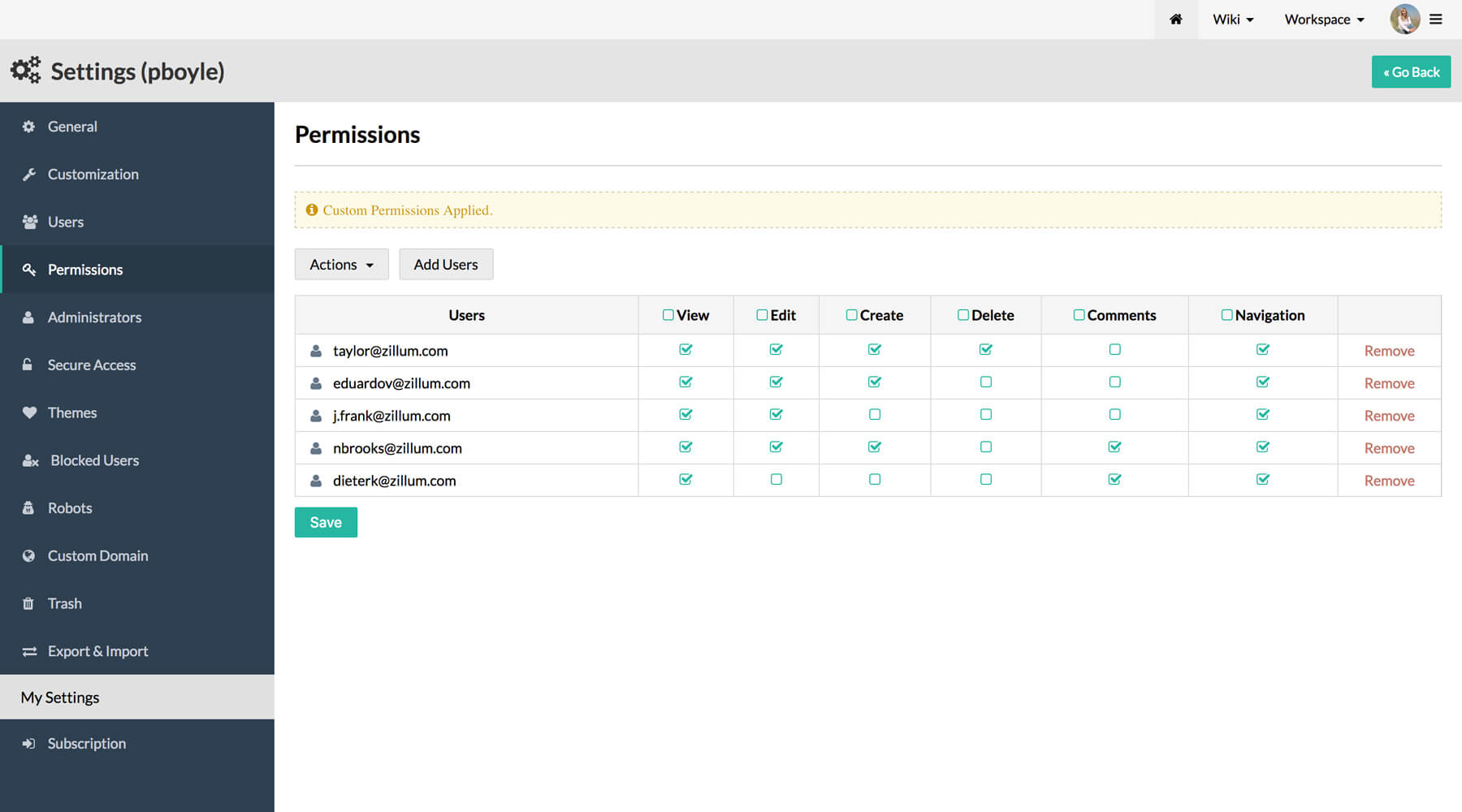 Make Your Wiki More Engaging
Make your wiki more engaging and attractive to users by embedding photos, videos and presentations. You can also embed Zoho's products or other third-party widgets.

Branding Control
Zoho Wiki allows you to completely customize your portal. Set your own logos, webpages, header and footer styles, skin colours and panel positions so that every page reflects your brand.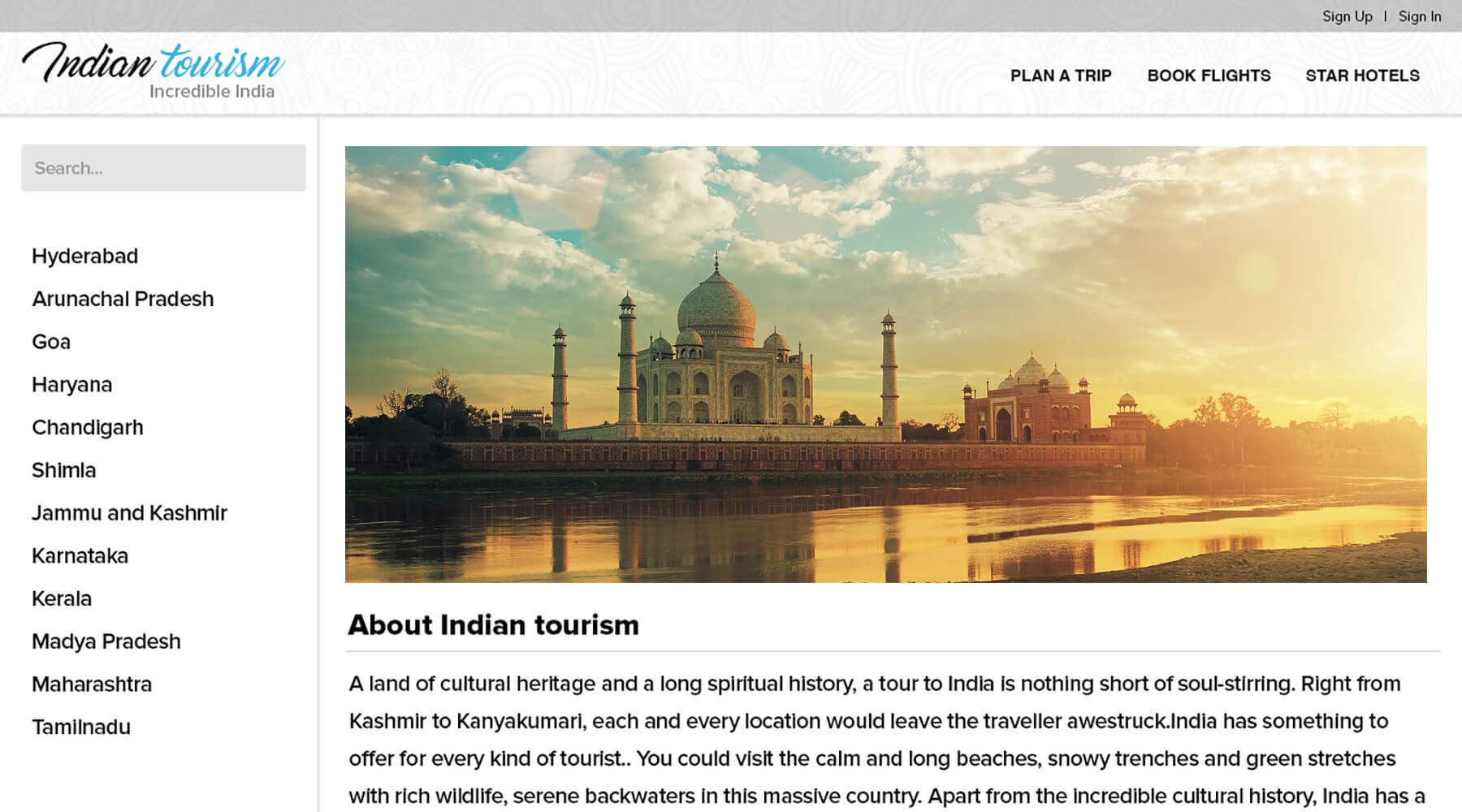 Practical Editor
Better formatting options using our WYSIWYG (What You See Is What You Get) editor. A powerful tool, WYSIWYG allows you to format text as you like, insert URLs & tables, play with pictures / images etc. With multiple and varied editing options available, content creation becomes simple.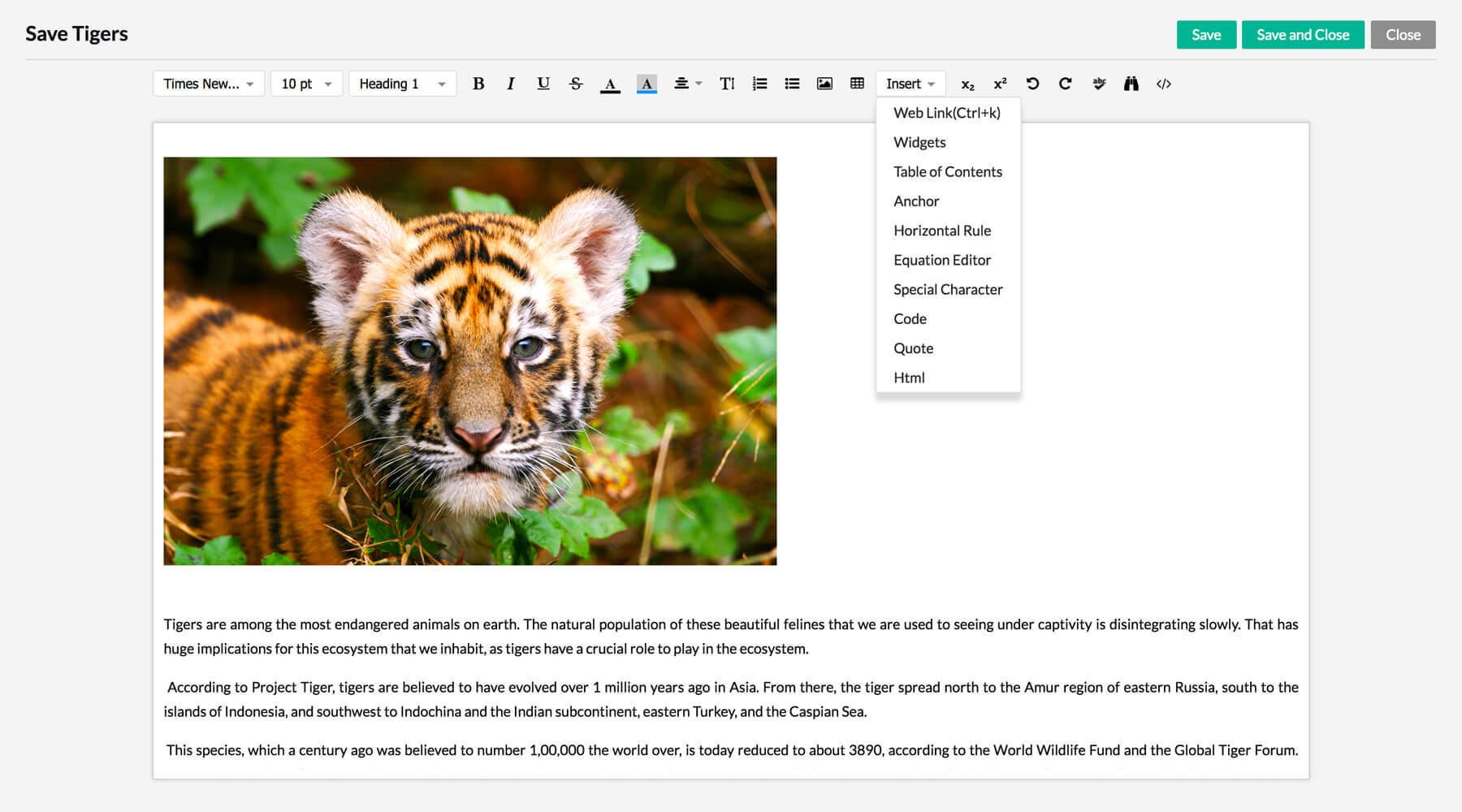 Notifications
Get updates on any changes made in your wiki with the "watch this wiki" option. Be notified for any changes made or comments added to your pages or wiki so you're always up-to-date. Monitor the entire wiki or a specific page.