Two-way
SMS service
Have one-on-one text conversations and give a personal touch to all your engagements. Build trust and retain customers with ease.
Start Sending SMS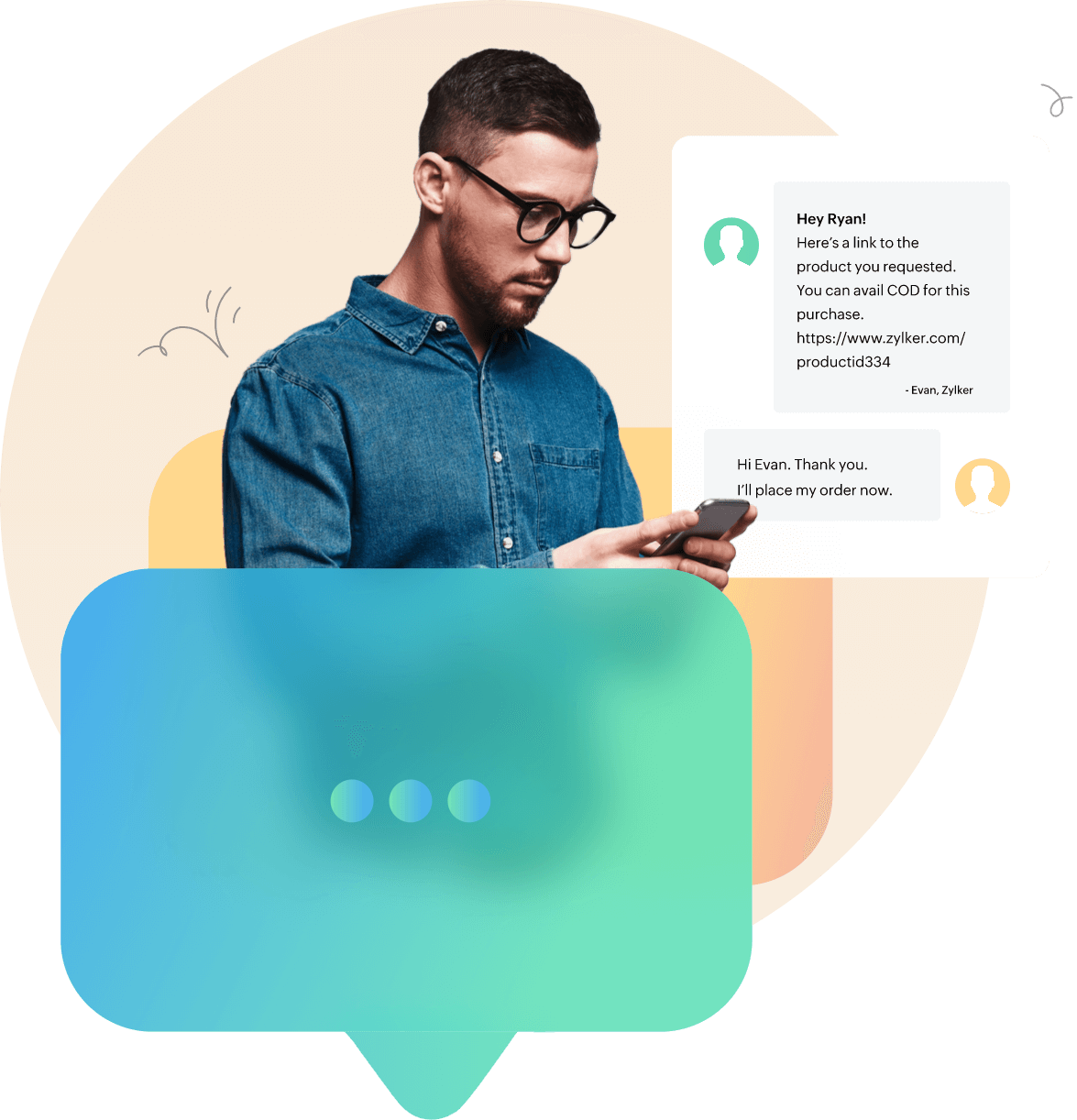 SMS rates for USA
Send: 0.009 credit/SMS*
(inclusive of all carrier charges)
Receive: 0.007 credit/SMS*
SMS rates for Canada
Send: 0.015 credit/SMS*
(inclusive of all carrier charges)
Receive: 0.007 credit/SMS*
Global SMS rates
Send: 0.05 credit/SMS*
Receive: Service not available
Note: 1 credit = 1 USD
* Mentioned rates are for one part of SMS with 160 characters.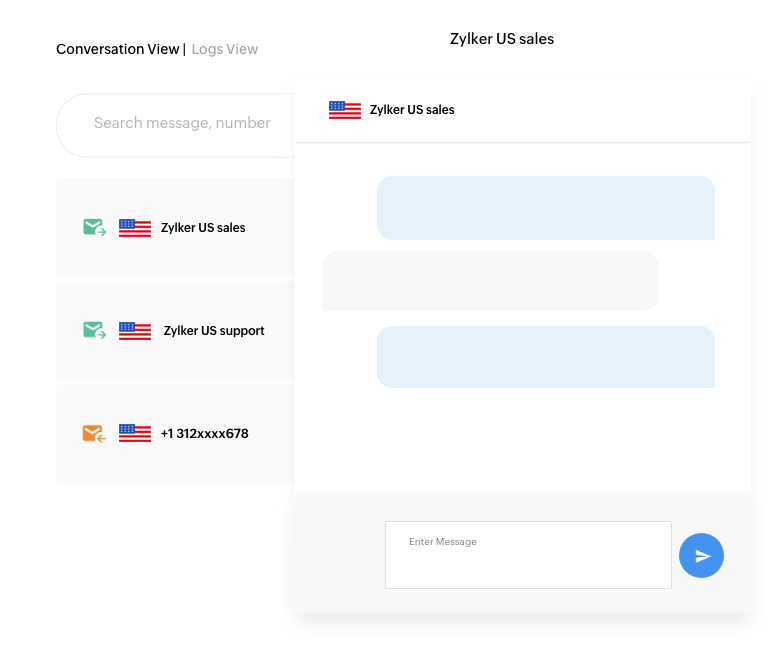 Business messaging made seamless
Send and receive Short Messaging Service (SMS) messages to your domestic prospects and customers and expand your reach with multi-channel connectivity. Send one-way international SMS messages using a random short code or long code based on what's supported in a country.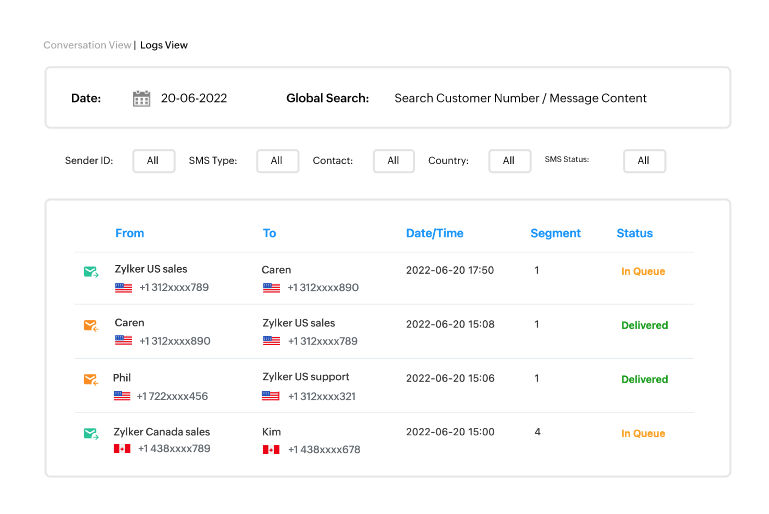 Send. Receive. Track.
Carry out chat-like SMS conversations from our easy-to-use conversational inbox. Search specific content from your conversations, or track the conversations of your agents and keep your service quality in check. Track the delivery status of every SMS and be sure that your customers receive what you sent.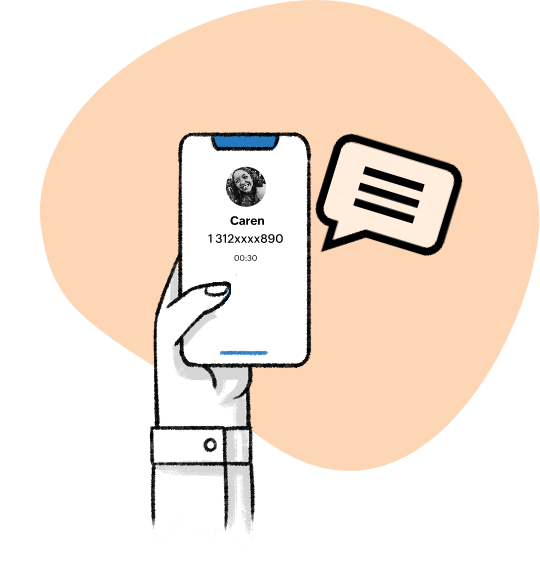 Boost agent agility with both voice and SMS
Manage voice calls and SMS conversations in a single window using Zoho Voice's Contact Center. Reach out to customers through SMS even while you're on a call with them and send useful information like links, product details, appointment confirmations, and reservation notifications. Provide a smooth customer experience for customers who need multiple channels to connect with you.
Coverage and availability

Two-way local SMS
Local outbound and inbound services are available together in the USA and Canada only. Two-way SMS service is powered by a voice and SMS-enabled local number.

One-way Global SMS
International outbound SMS service is available in 100+ countries. Global one-way SMS is powered by the same local numbers. But, your recipients receive it from either a short code or a long code depending on what is supported in the destination country.

SMS feature availability
Both local and international SMS services are available in all our plans, including the free Solo plan(with user add-ons). SMS is charged as per usage.