HyrBox Sverige AB is a storage and warehousing firm based out of Malmö, Sweden. It's parent company, FRC Group, has developed and operated mini warehouses in Sweden, Norway, Denmark, England, and France over the past 20 years.
HyrBox buys, develops, maintains, and rents many self-storage sites. HyrBox offers exceptional customer experience by helping customers drive right till their storage unit to transfer their goods easily. HyrBox adopts a subscription-based business model to rent out these storage units.
Recurring billing had always been a challenge for HyrBox. While there were many billing software packages designed specifically for self-storage businesses, they were outdated and could not fully automate many day-to-day tasks such as invoicing, dunning management, and payment collection.
With these software packages causing a huge bottleneck, Lasse Høydal and his team started looking for a recurring billing software that would automate a lot of that drudgery. After investigating and comparing numerous recurring billing solutions, they finally decided upon Zoho Subscriptions.
Høydal ended up choosing Zoho Subscriptions over other recurring billing software mainly because it was extremely flexible — they could mould it to fit their specific needs, something not possible in standard recurring billing software.
Some of the reasons why they chose Zoho Subscriptions were:
1. The flexible API:

Zoho Subscriptions has a fantastic API. It is probably the main deciding factor why we went with Zoho. We use it a lot in combination with Zoho Creator.

- Lasse Høydal,

HyrBox Sverige AB

Some of the tasks for which they rely on the API are: Inventory control (physical goods), sending SMS to customers and collecting payments through PCI compliant hosted pages.

2. Integrations:

The integration with Zoho Creator (which allows them to create their own mini-apps) combined with the flexibility of the API meant the ability to automate otherwise time-consuming tasks. Zoho Creator's easy-to-use Deluge scripting language meant they could easily create some of the apps they needed without any programming know-how.

Plus, the seamless integration with Zoho Books (which is free with Zoho Subscriptions) and Zoho CRM was another factor which made them go with Zoho Subscriptions.

3. Customer support:

Høydal says, "We were impressed by the responsiveness we have received from the support team — one of the main reasons why we chose this software."

4. Handling offline customers:

Unlike most recurring billing software, Zoho Subscriptions allows you to seamlessly manage old-school customers who make all their payments offline.

HyrBox had a large number of such customers when they chose to make the jump. As such, the ability to handle all these offline payments easily was a huge reason for them choosing Zoho Subscriptions.
Overall, Høydal has been very satisfied with his choice of Zoho Subscriptions.
Zoho Subscriptions was the best in (meeting) all our criteria — payment gateways, regular AR functionality, ease of use, online and offline invoicing and API. We are also extremely happy with the responsiveness of their support team.
The trust they had in Zoho Subscriptions made them choose Zoho Subscriptions for their other ventures too, namely GardeTout (France), Trastering (Spain), StoreBox (Ireland).

Company
HyrBox Sverige AB
Using Zoho Subscriptions since
2015
"We are very happy with Zoho Subscriptions. We took the leap from an industry standard system to a recurring billing system, and we feel we really found what we were looking for. All the automation related to invoicing, dunning and collections has been really great."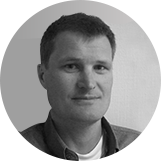 Lasse Høydal
HyrBox Sverige AB
HyrBox Sverige AB's favorite features:
Flexible APIs
Allows them to integrate with Zoho Creator and automate tasks.
Offline payment management
Helps manage their frequent cash and check payments.
Signup for free