Faith Music Missions (FMM) has been producing gospel music for over 30 years. The organization not only helps artists from across U.S.A record music but also helps sell their albums through FMM's website.
Through their monthly music membership program, FMM offers its members an option to automatically receive the latest recordings each month. They were looking to simplify and streamline their membership management.
We were managing our subscriptions using spreadsheets. We had to manually notify the customer of their credit cards being declined, which resulted in a loss of time and revenue. Our staff spent a considerable amount of effort to call customers, trying to figure out what went wrong and capture their credit card information again.
- Ryan Libbey,
Senior Digital Product Manager, Faith Music Missions.
The organization also tried using Rerun, a recurring billing application, to manage their membership, but they found the interface too clunky and hard to use. When they started looking for a billing solution that would manage the entire subscription process, from sign up to monthly billing and charging, they heard about Zoho Subscriptions.
"We wanted to have a more managed solution that would take care of all the process cues for us and help ensure that we would have a more consistent flow of revenue, as opposed to having to constantly contact customers and try to figure out what's going on. Zoho Subscriptions automatically informs members of any card related payment failure and retries charging their card. This has saved our staff a lot of time and effort." says Ryan.
An option to setup standard billing dates, a system that captures each member's card details and automatically charges them on a specific date every month, were some of the features they found and loved in Zoho Subscriptions.
One of the main things that I liked was, how we could charge on the first of every month. Zoho Subscriptions team provided us with an API that ensured collection of card details in their system immediately when someone signs up. It automatically charges our members and processes payments at the same time, as opposed to sending us an invoice when they sign up.
Along with the advanced features that helped streamline subscription management and ensure a more consistent flow of revenue for Faith Music Missions, Zoho Subscriptions impressed them with its ease of use and an adept development team.

Company
Faith Music Missions
Using Zoho Subscriptions since
2014
"We are impressed with Zoho Subscriptions' user-friendly interface and competent development team. We can see a difference in how we are going to manage our subscription service!"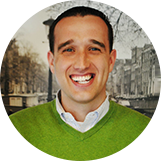 Ryan Libbey
Senior Digital Product Manager, Faith Music Missions
Faith Music Missions's favorite features:
Calendar billing
Allows them to set up all renewals on a specific day of the month.
Dunning management
Informs customers of payment failures automatically, reducing churn.
Signup for free