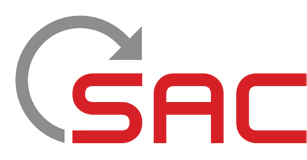 Meet:
Martin Leisch
Occupation:
Information Technology and Services
Using Zoho Invoice since:
2009
SAC is a computer service firm founded in 1996, and their headquarters is located in Vienna, Austria. SAC implements the software and databases from a well-known, worldwide software company, focusing especially on service-based payroll and HR solutions for enterprises of all sizes.
They have been using Zoho Invoice since 2009. We spoke with Martin Leisch, the Account Manager at SAC, to understand how Zoho Invoice helps their business. Here is what Martin had to share:
Challenge - Tracking outstanding invoices
"Previously, we were using Microsoft Word with an embedded Excel spreadsheet to manage the invoicing process. The major problem we faced was collecting payments and associating them to the right invoices. 
"At that time, we didn't have a clear overview of our accounts receivables. It took a toll on our revenue, and there were times where we provided services for customers who had been insolvent for months." That was when SAC came across Zoho Invoice.
Solution - The right tool for AR management
"With Zoho Invoice, managing receivables has been easy. It gives us a clear breakdown of all paid and unpaid invoices, and we can access this information any time.
"We usually receive payments through bank transfers and rarely by cash. Once it reflects on our bank account, we enter the payment amount and method and record it in Zoho Invoice. For unpaid accounts, we have configured automatic payment reminders in Zoho Invoice. Whenever a customer's payment is due, a personalized email is automatically triggered, reminding them about the invoice. This ensures that we are never let down when it comes to payment collection.
"Generating reports with Zoho Invoice is really simple. We use the sales by customer report to know who our top customers are, and the invoice details report gives us information about specific invoices. We love that the app offers all the reports we need to monitor our invoicing.
Why SAC loves Zoho Invoice:
"Reliability is a critical factor for us. I can't remember a point where Zoho Invoice has not worked. If we created an invoicing program ourselves, we certainly would not be able to guarantee this high level of capability.
"Also, it is good to know that Zoho Invoice offers a lot of additional features. This ensures that we can use the system without any added costs, even after we scale up our business in the future.
"Thanks to Zoho, invoicing is now easy and fun.
"I can definitely recommend Zoho Invoice for smaller businesses, and I am sure that the system is suitable for larger companies as well."