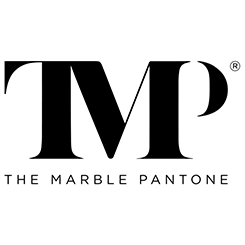 Meet:
Danielle Vonofakidis
Occupation:
Graphic Design
Using Zoho Invoice since:
2019
Technology has transformed our lives in ways we could never imagine, and the rise of freelancers around the globe is one such evolution. While freelancing might seem like all sunshine and roses, it's definitely not! It takes courage, persistence, and most of all, proper work-life balance. Meet Danielle Vonofakidis, a graphic designer based out of Cape Town, South Africa.
During her previous job, Danielle felt her life was missing meaning and purpose and wanted to do something about it. At first, she started The Marble Pantone as a creative outlet. As months passed, she fell in love with graphic design and decided to quit her job to pursue designing as a full-time career.
Like every single freelancer venturing into the unknown, she too had a lot of unanswered questions. Let's see if she found the answers:
The challenge:
The first two months after quitting her job were overwhelming. She had to acquire new clients, bill them for the services, collect payments— and all this was just one variable in the equation. In addition, she had to take care of other channels like sales and marketing while keeping her work-life balance in check!
To put it in Danielle's words: "I realized that finance is a key aspect in my business and if that's taken care of, everything else can be streamlined."
The solution:
Danielle loved that Zoho Invoice was straightforward and easy to use. Whenever she receives an order, she sends out an estimate, and once they agree, she can easily convert it to an invoice with a single click.
Currently, she collects payments through bank deposits and records it in Zoho. She also sends out statements to her clients via email. As a designer, she feels it's critical that the invoices should reflect her brand's image and she's happy that the templates of Zoho Invoice can be easily customized.
Within a few months of using Zoho Invoice, Danielle has mastered the finance side of her business. She was proud when she remarked: "I visit the dashboard at least once a day to take a quick glance at the sales figures and how my business is performing."
Adding to it, she said: "It's good to know that the platform offers a lot of features at an affordable price. Though I have not used all the functionalities yet, I am happy that I can rely on Zoho Invoice when my business scales up!"
What would you like to share with people who would like to start off their own venture?
"Managing your finances can be such a headache but Zoho made it so easy for me. It kept track of everything and made my administration 50% lighter. I honestly couldn't recommend it more!"
If you are a freelancer and you would like to know tips on how to manage your business or time, you can check out TMP's Instagram page @themarblepantone where Danielle shares her experiences and learnings.