Trusted by the world's best
hot star

asian-paints

itc

royalenfield

seaworld

pidilite

hnm
Create Amazing Offline Surveys
Kiosk mode
Eliminate the need for manual device operation with timed surveys and pages that automatically refresh after every response. Kiosk mode helps you quickly gather survey responses at trade fairs, restaurants, malls, airports, etc.
Password protection
Avoid data tampering by restricting your field team's access to the admin console. Offline surveys are password protected to ensure your data is accurate and authentic.
Automated upload
Automatically upload responses as soon as your internet connection is restored. Simply enter your password before handing out your surveys or after the responses have been collected.
Multilingual surveys
Distribute offline surveys to respondents in their native language and connect to your respondents on a deeper level.
iOS and Android
Take your surveys with you wherever you go using the Zoho Survey offline feedback app on your iPad and Android tablets. Get real-time reports on your website with webhooks. Guest login is available for field representatives and third-party agencies.
Explore new horizons
Offline surveys have a wide range of practical applications, especially for field survey teams obtaining ground-level data in remote locations.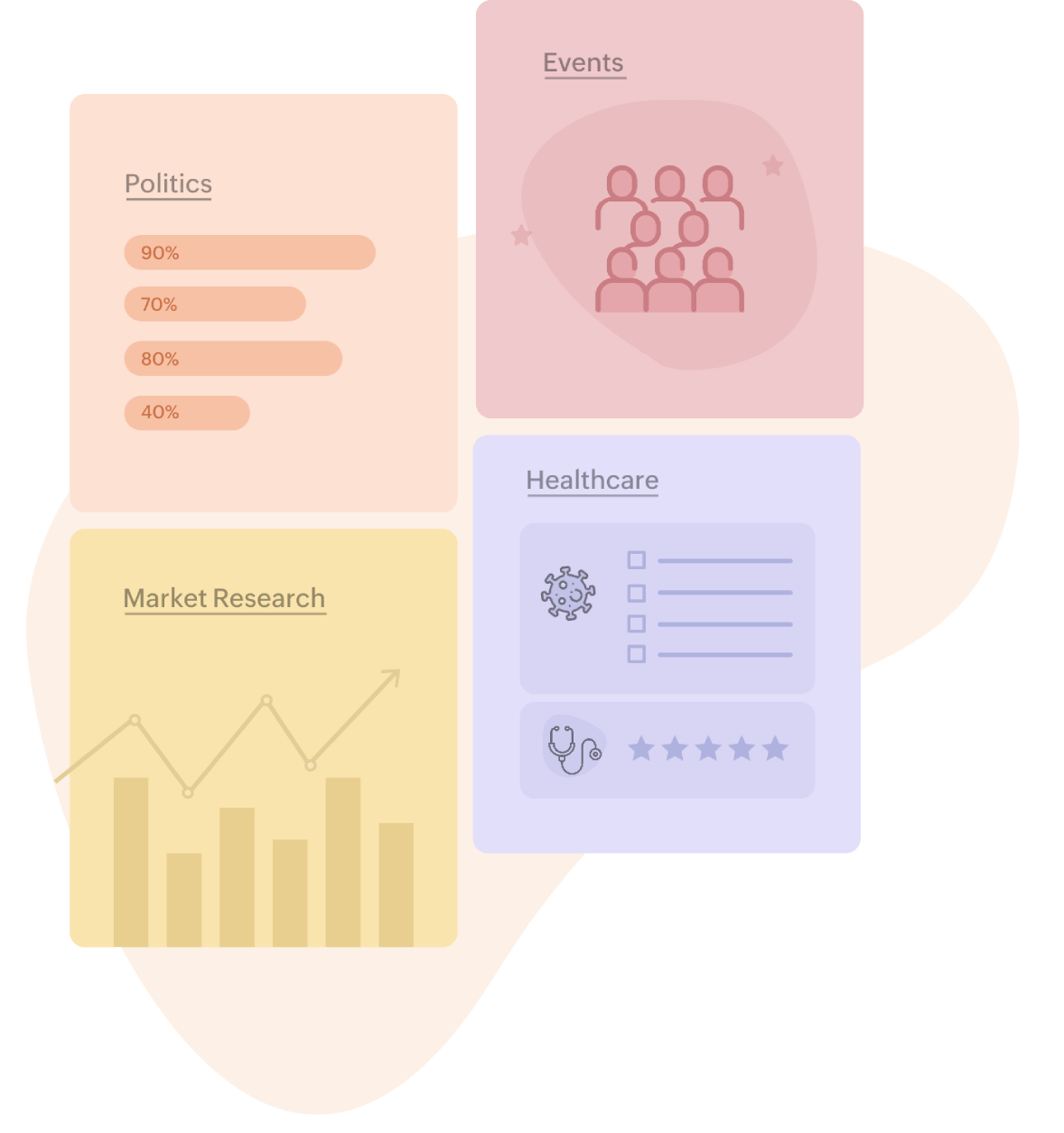 The offline feedback collection app
The offline survey feature allows you to collect responses without an internet connection. It's particularly useful for field agents assigned the task of collecting responses on behalf of the survey admin. All the attributes of the offline feature are loaded into the a offline feedback collection app, making it extremely convenient to use.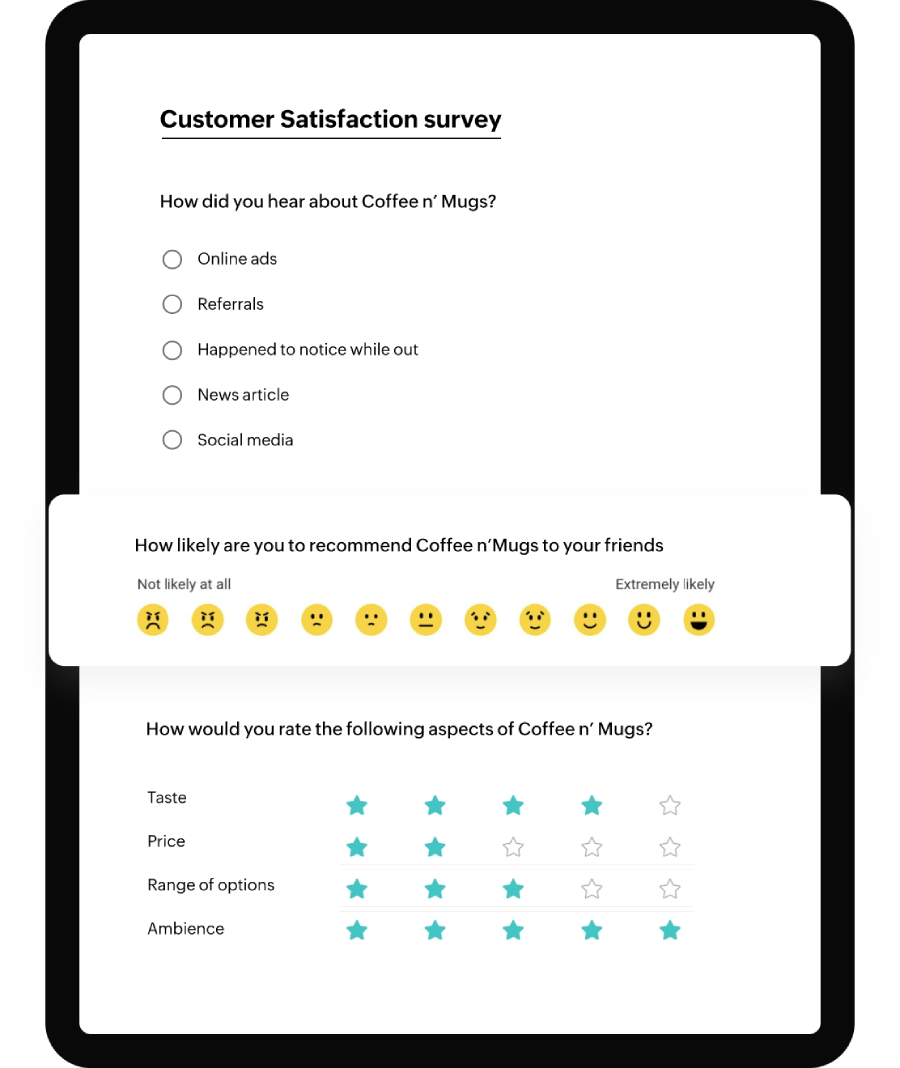 Prevent data loss
Your data is stored in the app's cache memory instead of the browser. This prevents accidental loss of data and keeps your information safe.
Eliminate dependency on internet connectivity
Carry your surveys to remote locations without worrying about your internet connection.
Automate operations
Take quick polls using kiosk mode, which eliminates the need for manually refreshing the device after each response.
Protect your reports
Restrict access to the admin console and protect your data at all times.
Gain the edge
Widen your horizons with offline surveys. Easily and effectively target mass market segments and collect authentic data responsibly.
Extend your reach
Access a wider audience beyond your online respondents.
Target segments
Connect with niche audiences by offering surveys from any location.
Ensure accurate data
Minimize the risk of data manipulation and breaches.
Reduce your effort
Eliminate the need for manual device operation with kiosk mode.
Save paper
Eliminate the hassle of using paper surveys while cutting back on waste.