Improve your customer's payment experience with Hosted Payment Pages
Help your visitors take that final step by providing a simple and secure payment experience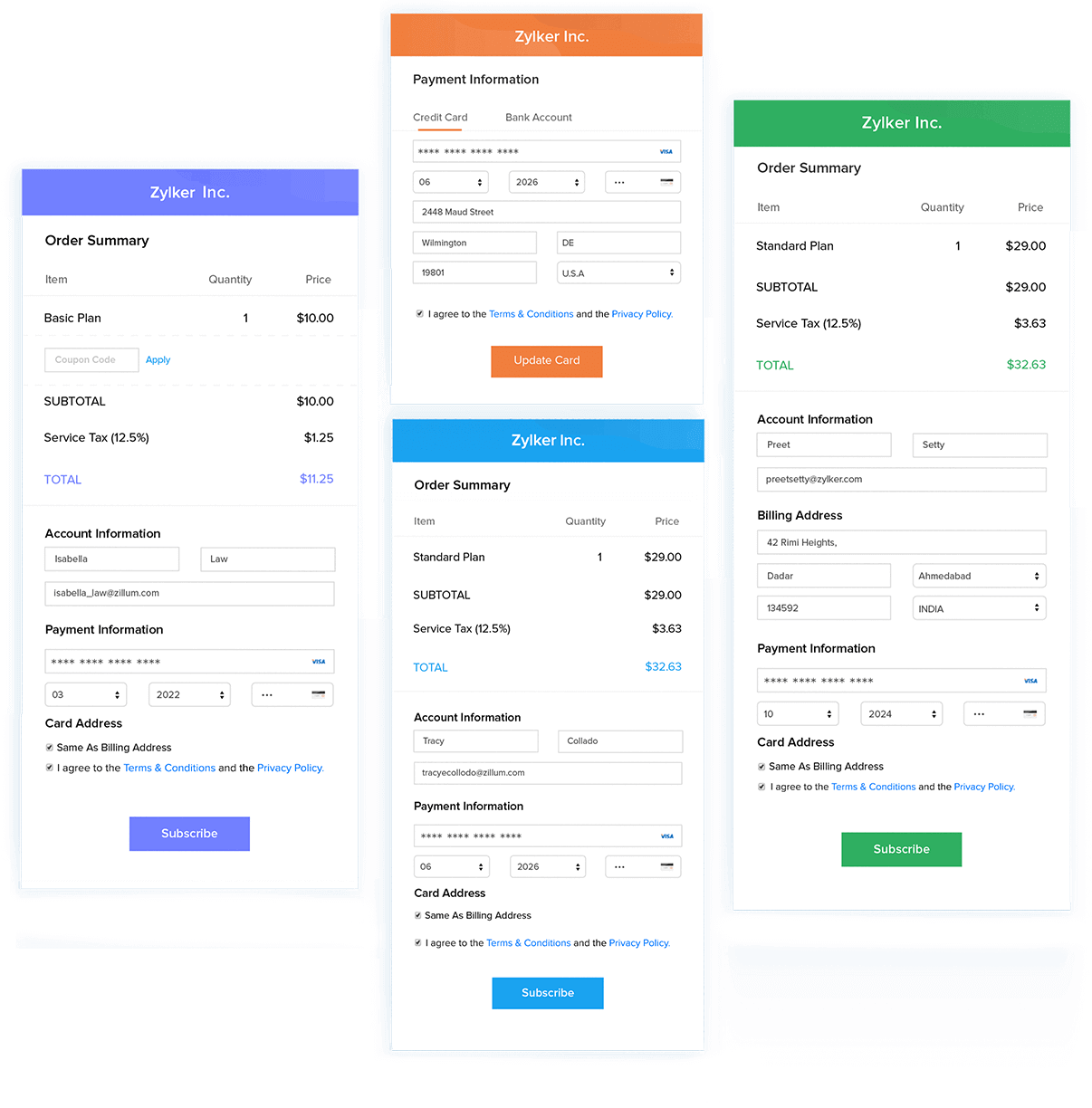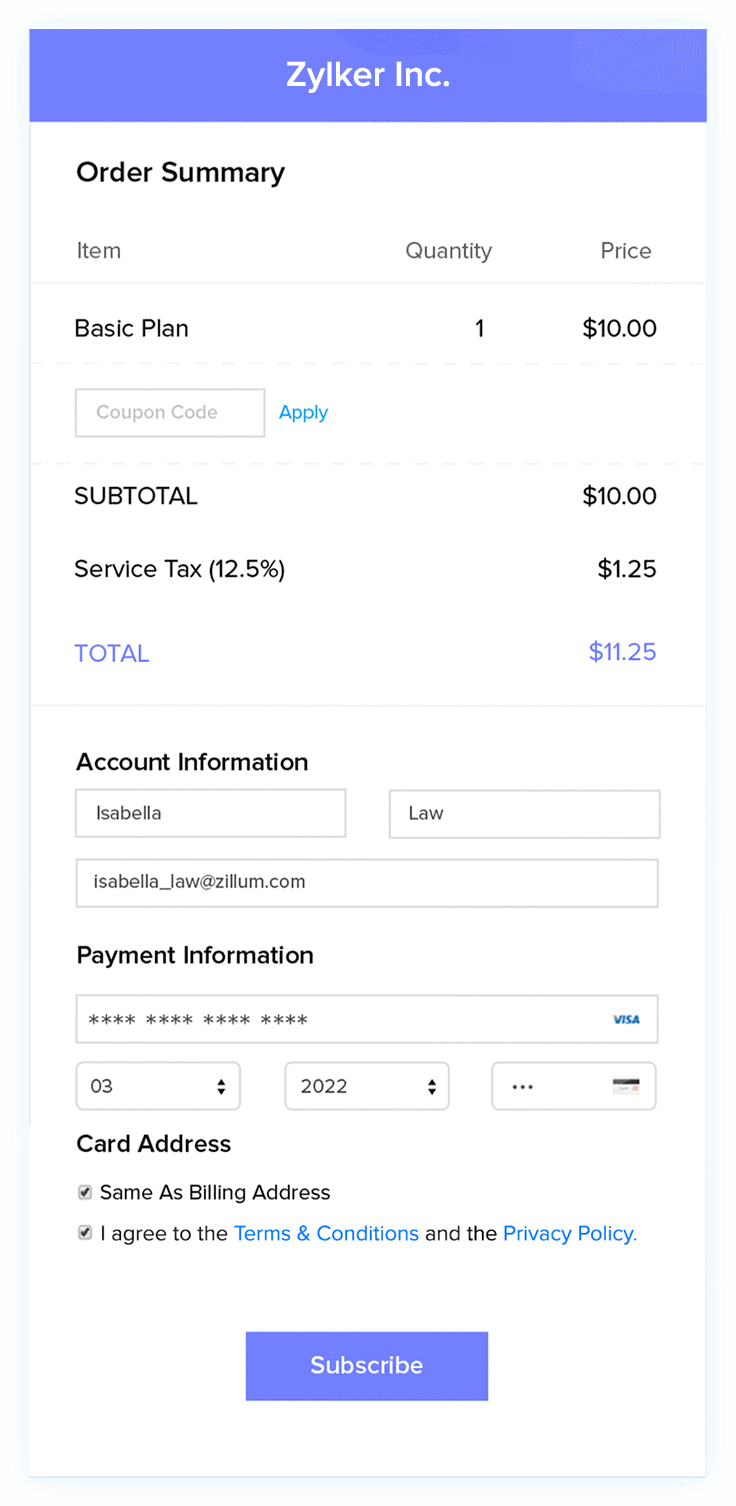 Highly secure

Do you spend hours seeking PCI DSS compliance certification for your websites, to collect payments? You can now set up hosted payment pages in minutes with Zoho Subscriptions. These pages are PCI-compliant by default, so relax and let us get the page ready for you.

Customizable checkout page

Customize your payment page to reflect your brand image. Tailor a simple page with custom labels and fields for clients to enter their personal and card details. You can fine tune your page design with custom fonts, logos and images but still ensure that you get the same look across all devices.

Personalize interactions

On successful sign up take the subscriber to custom designed thank you pages. Send email and mobile notifications for various subscriptions and payment related events, thus you can add a personal touch to your services.
Tailor your customer's checkout experience with customizable widgets
Give your customers the best possible experience while choosing your product.
Checkout buttons

You can edit the look and feel of your checkout buttons in a jiffy. Change the colour, the name of the button or choose from our extensive gallery of buttons. You can also customize the button based on the plan and the associated addon with quantity.

Pricing tables

With the new widget customization controls, you can personalize your pricing table according to your needs. You can customize a table based on your plan and also on the plan's frequency. The colours and labels of the table can be customized or a pre-set table can be chosen from our comprehensive gallery. You can even mark a particular plan as popular and mention the salient features of the plan.

Effortless embedding

Once you are done with the setting up of your widget, you can get the code to be deployed onto your website or anywhere you wish, in a click, literally. What's more, whenever you make changes to your plans in Zoho Subscriptions, it will automatically be updated in the places where you've embedded the widget!