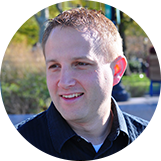 Shane Kenny
Founder of FilterSnap
FilterSnap gets up and running quickly with Zoho Subscriptions
After tasting success with his subscription based parental control software, Shane Kenny started FilterSnap. FilterSnap is an air filter subscription service delivering filters to your door when it is time to change them. While preparing to launch FilterSnap, Shane went searching for a billing platform that could handle recurring billing for a physical product. During this search he discovered Zoho Subscriptions. By partnering with Zoho Subscriptions, FilterSnap gained a powerful toolset that simplified handling recurring payments, and managing customer subscriptions.
Search for the subscription software begins
With experience in subscription based products stretching over a decade, Shane knew the intricacies and complexities of a subscription business. During his research, he came across several subscription platforms that suited typical e-commerce websites, but nothing that could support a tangible physical product like air filters on a subscription basis. During the same time, Zoho Subscriptions was covered by TechCrunch and he caught wind of it. He took it for a spin and found the APIs more open and structured to suit his business.
Zoho Subscriptions APIs were open enough that I could make it work the way I needed it to"
- Shane Kenny, Founder of FilterSnap
How Zoho Subscriptions helped
Shane started interacting with the Zoho Subscriptions team, discussing their road map for a complete recurring billing and subscription management platform. Managing subscriptions for a physical product is different than for a non-physical product like software. Zoho Subscriptions' technical team was on the ball and in no time, FilterSnap was ready to be publicly launched. Shane values the role of the Zoho support team in helping him serve, and retain his existing customers.
Seeing the speed and professionalism at which you answer support questions, I really feel like Zoho is going the extra mile to model what top-notch customer support looks like."
Looking into the future with Zoho Subscriptions
Today, FilterSnap successfully delivers air filters to its customers without worrying about the recurring payments. FilterSnap attributes much of its success to the support that Zoho Subscriptions offers. Shane says, "The level of support and interaction was way more than I would have ever expected. All my questions were answered by phone or with a quick, responsive email." Shane concludes, "My interactions with the Zoho Subscriptions team, and with the platform, have given me confidence that as FilterSnap continues to grow, Zoho will be a valuable partner working alongside me to ensure my success."