Manage all stages of the customer subscription life cycle
Automate your invoicing, manage subscriptions smoothly, receive recurring payments on time, and analyze where your business stands - all under one roof.
Step onto the best subscription billing platform
Zoho Subscriptions offers out-of-the-box integrations to help you manage all the key aspects of your business.
Ready-to-use, PCI-compliant hosted payment pages
Collect recurring payments with customizable hosted payment pages.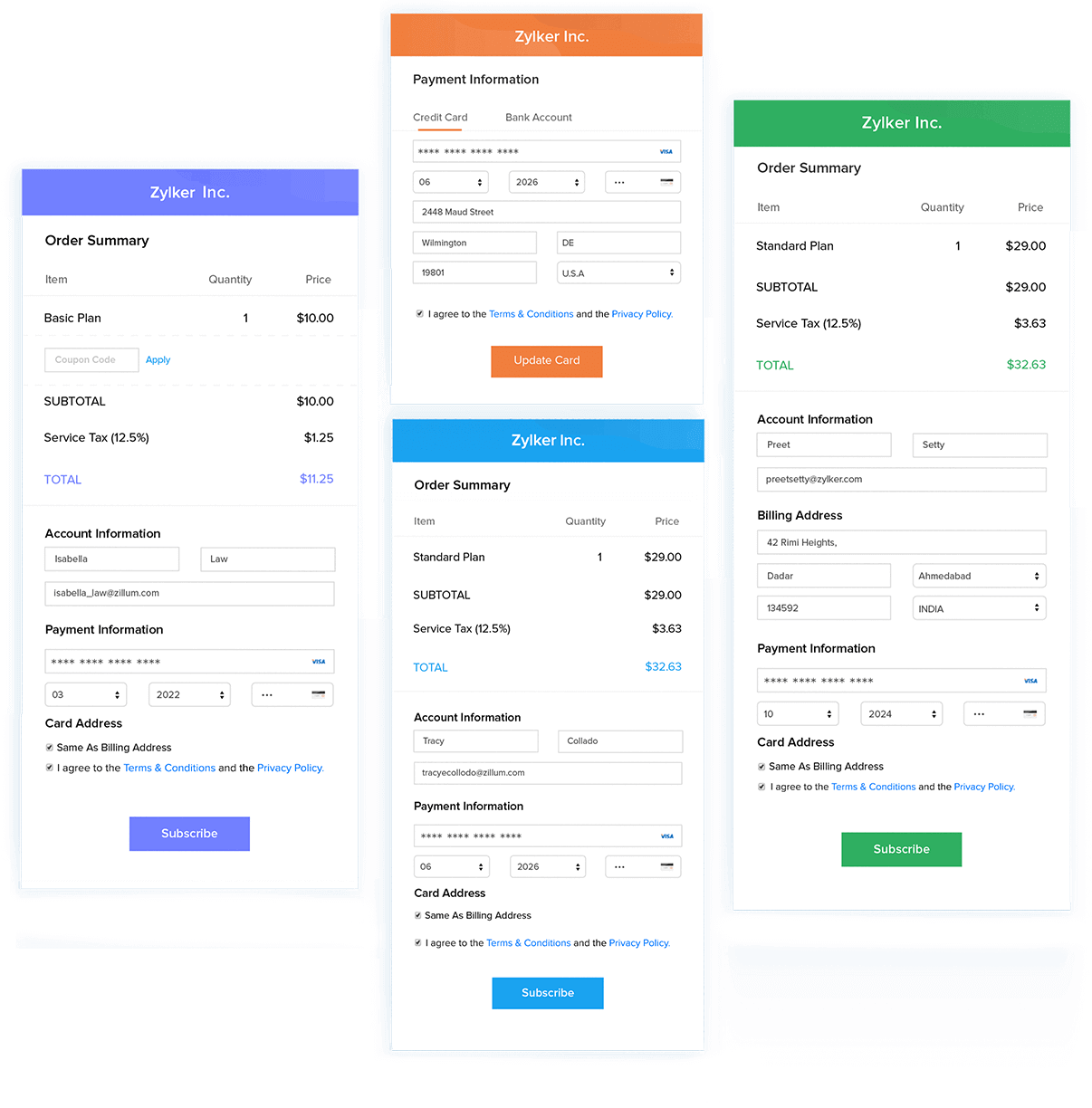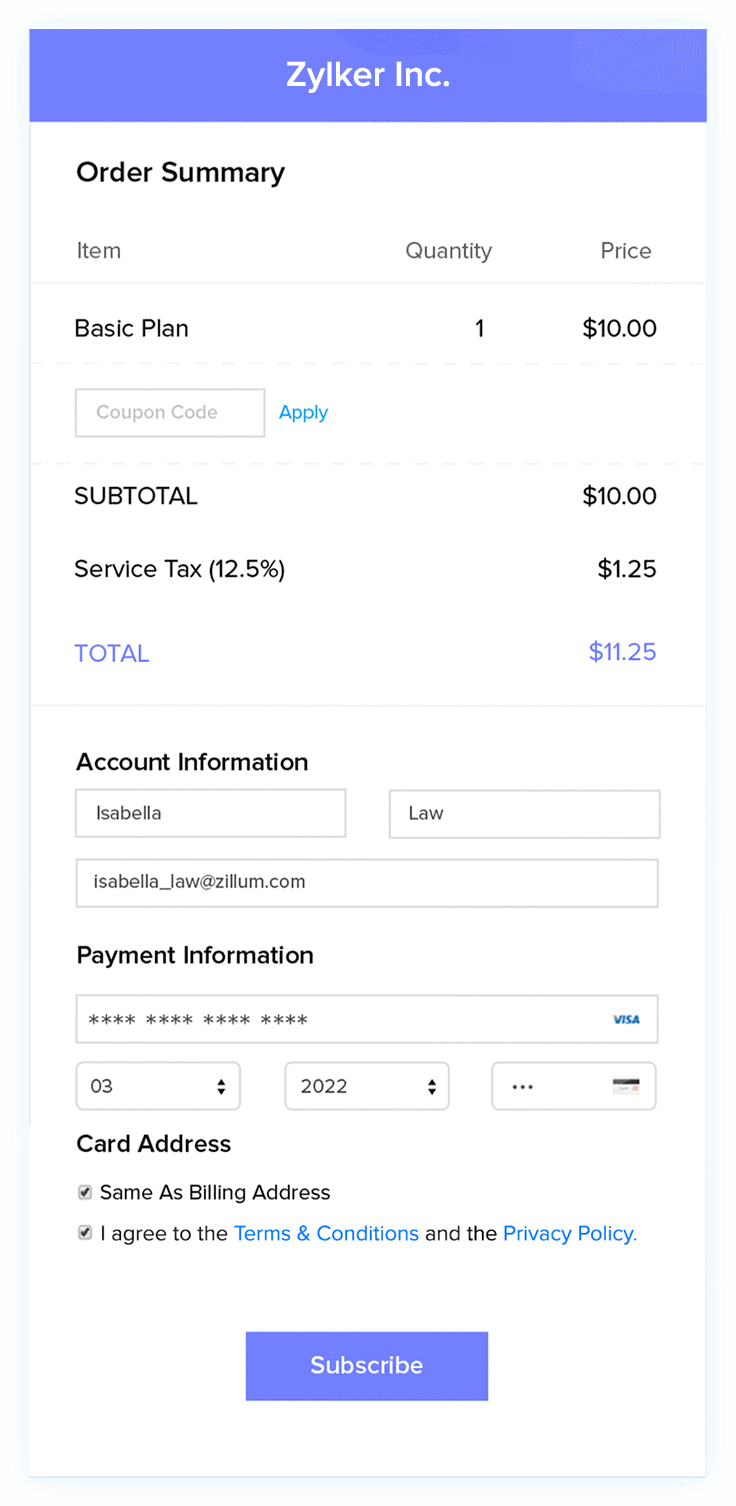 Why choose Zoho Subscriptions?
Click here to learn why
Empowering businesses across the globe.
Rick Fadden
Bentley Parking Services "As a company that offers monthly parking, we wanted an easy way to manage the subscriptions of our customers for all of our locations. Zoho Subscriptions is perfect for that. The best part for us is how quickly everything can be done. Simply put, our business couldn't run without Zoho Subscriptions"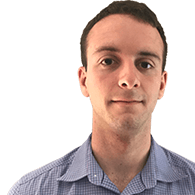 Hugo Mulliez
Artsper "I was looking for a no brainer service to handle recurring billing for Artsper. Zoho Subscriptions is the perfect subscription billing software. It is smooth and easy to configure without any technical skills. We now have hundreds of customers whom we charge on monthly subscription basis."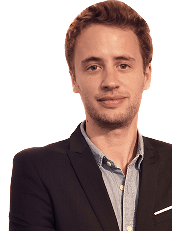 Subscription management on the road
Zoho Subscriptions is available for iOS and Android so that you don't have to leave your billing to your desk while you travel.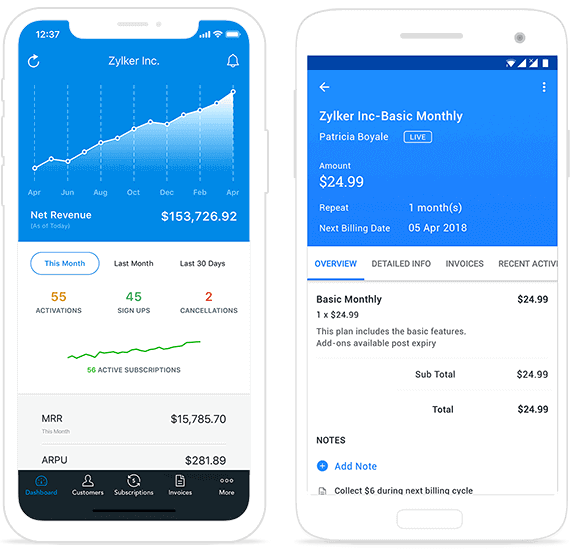 Switch to smarter billing with Zoho Subscriptions.