What is Hybrid Project Management?
In project management, some teams set clear milestones and follow a classic approach of completing their tasks sequentially. Other teams may allow for changing requirements and work incrementally using an agile approach. Hybrid project management combines the best of classical and agile methods to create a new flexible and collaborative approach to managing complex projects.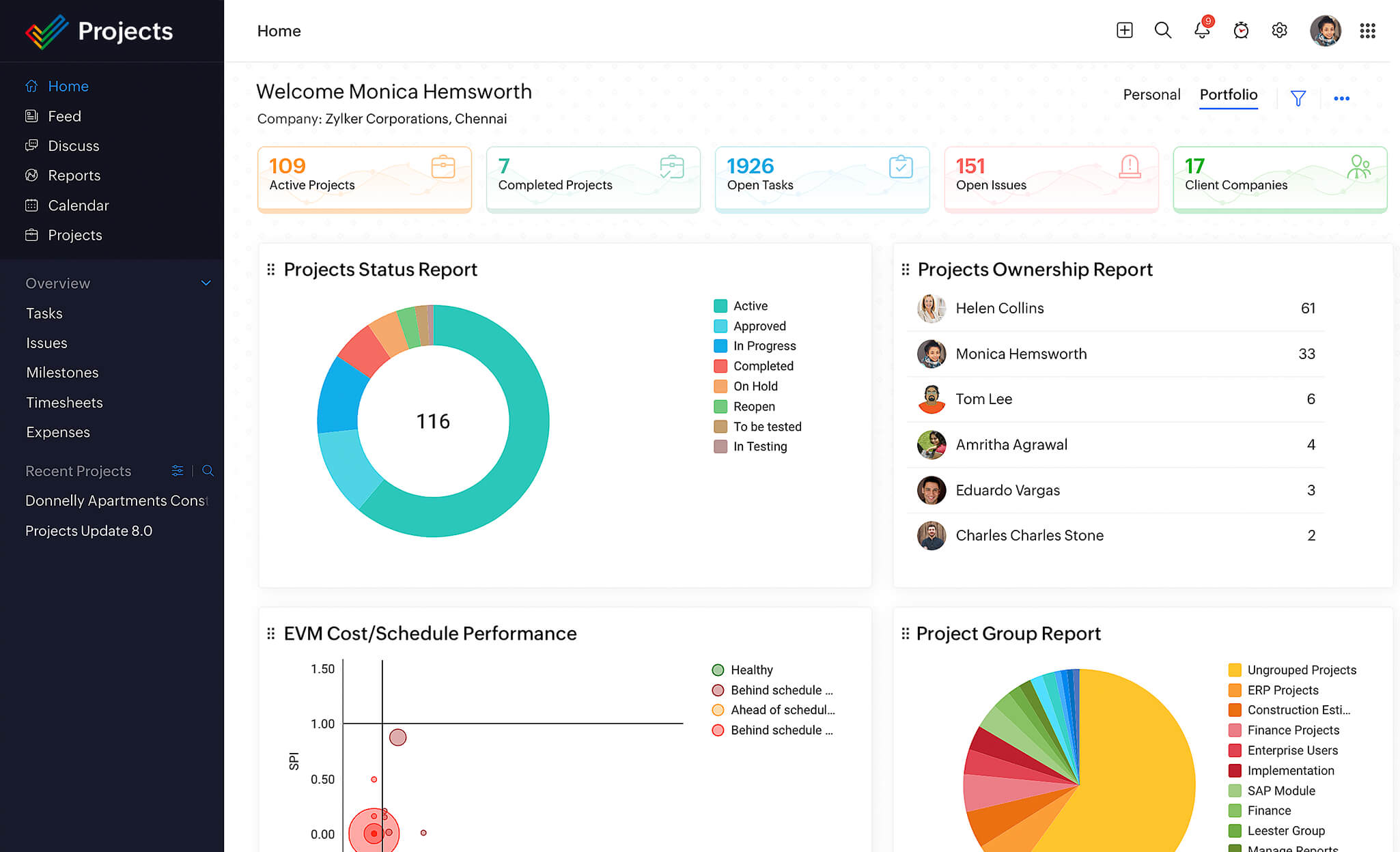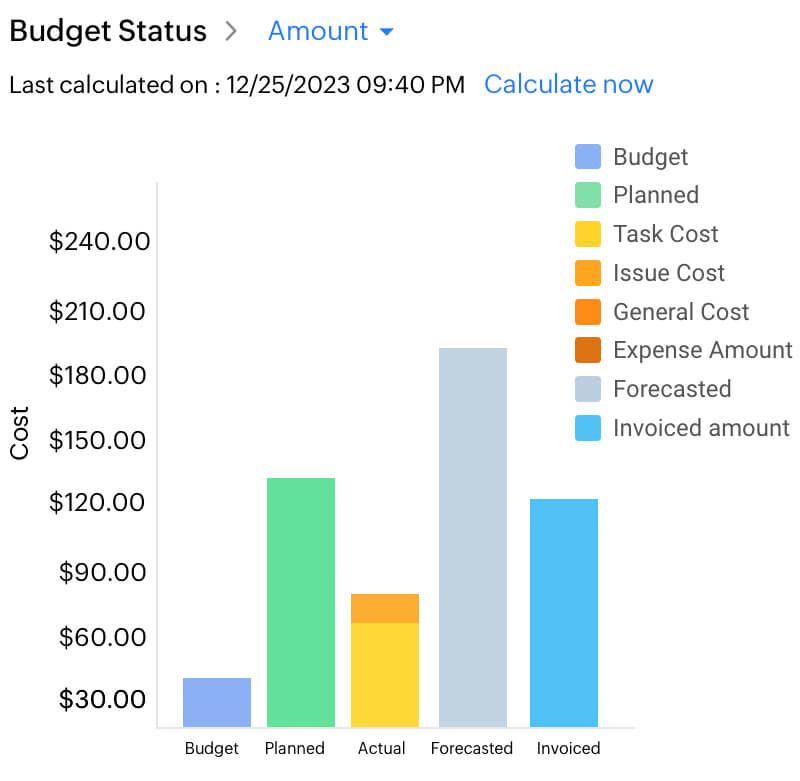 project Budgets
Agile budgeting and forecasting
Large organizations have many moving parts, which makes it difficult for teams to adapt quickly to meet customer and market demands. An agile project budget helps project managers track planned expenses versus actual costs, visualize forecasts, and get a breakdown of all the costs associated with their projects.
Task Automation 
Orchestrate your release pipelines 
Scaling efficiently can be a huge challenge in large organizations, but our drag and drop task automation builder helps teams map their processes to a blueprint. From backlog management to source code management, teams can use our integration to orchestrate their workflows with the click of a button.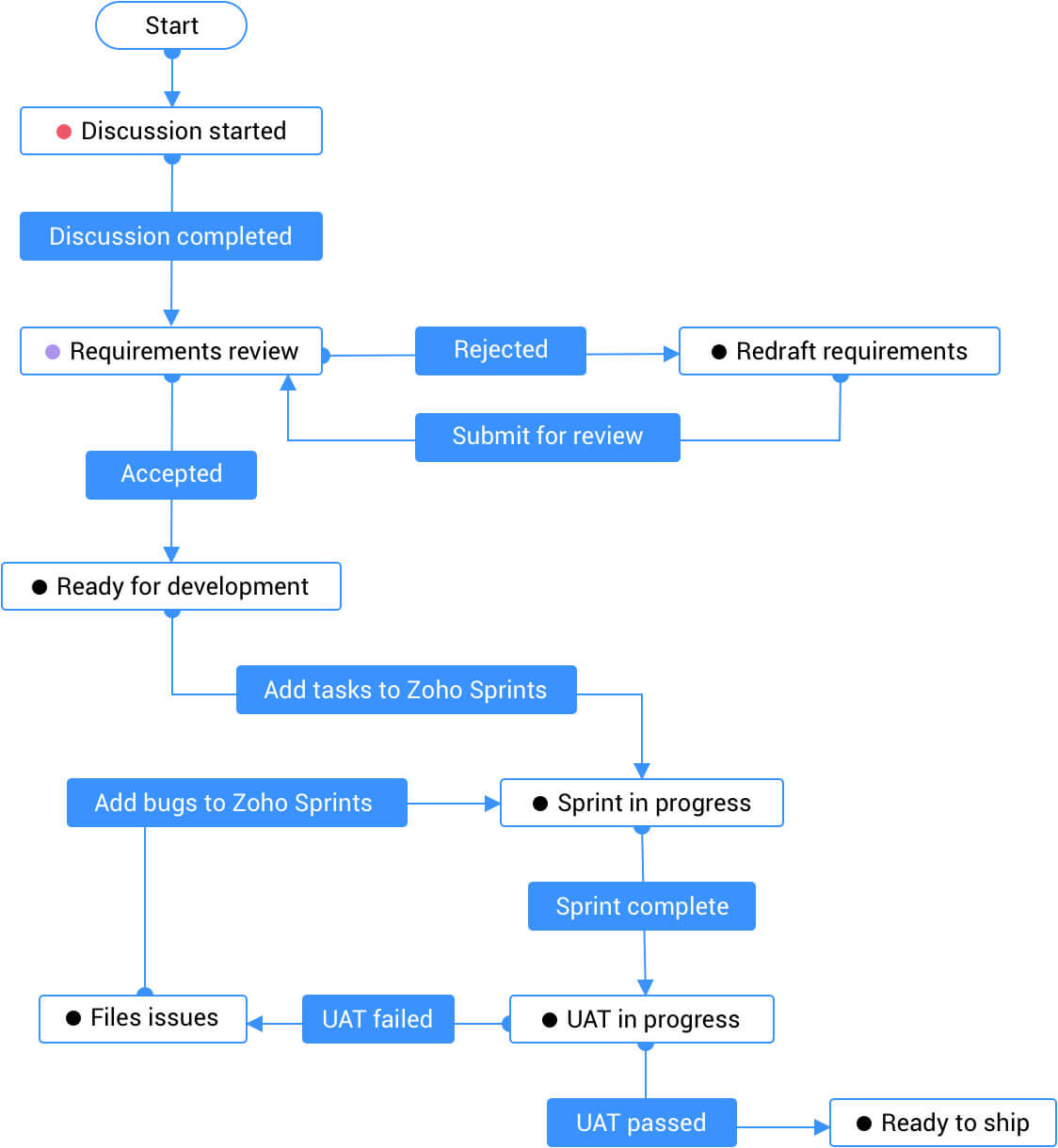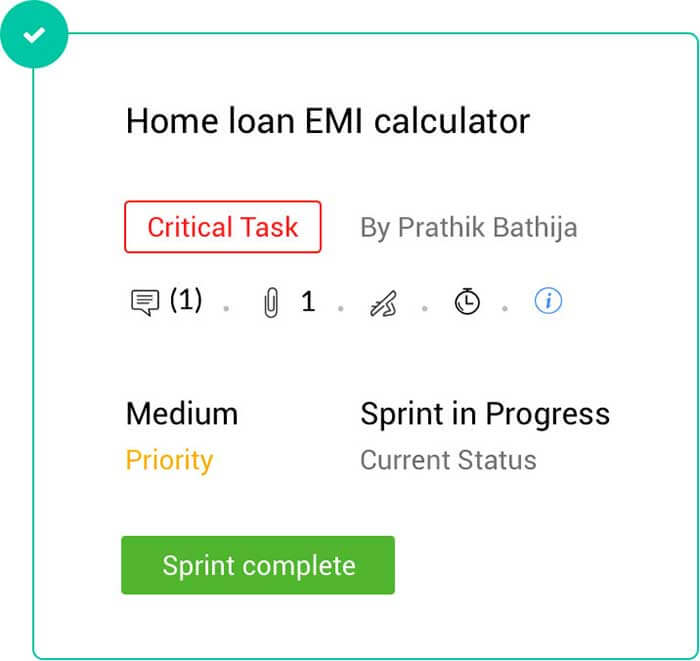 Task Dependencies 
Reduce disintegration and promote collaboration
With our hybrid Projects + Sprints integration, teams don't have to worry about broken links. From estimation points to dependencies, the details of your projects are synced in real-time across the different platforms, providing the context cross-functional teams need to collaborate. 
Portfolio Reports 
Get actionable insights 
Want to know which projects are on schedule or how your sprints are progressing? Portfolio managers can zoom out to get a big-picture portfolio view of the progress of their projects. Agile teams can zoom in to get actionable insights like velocity charts, burnup and burndown reports, cumulative flow diagrams, and more.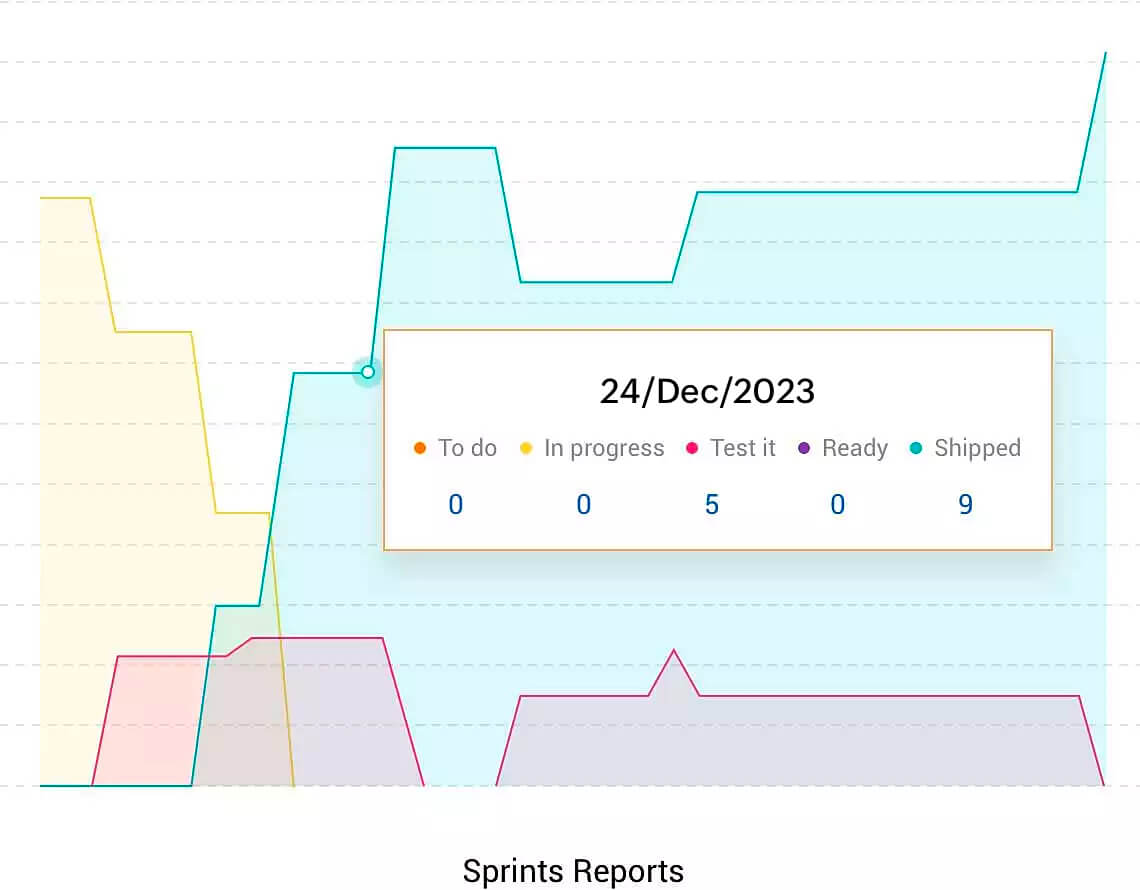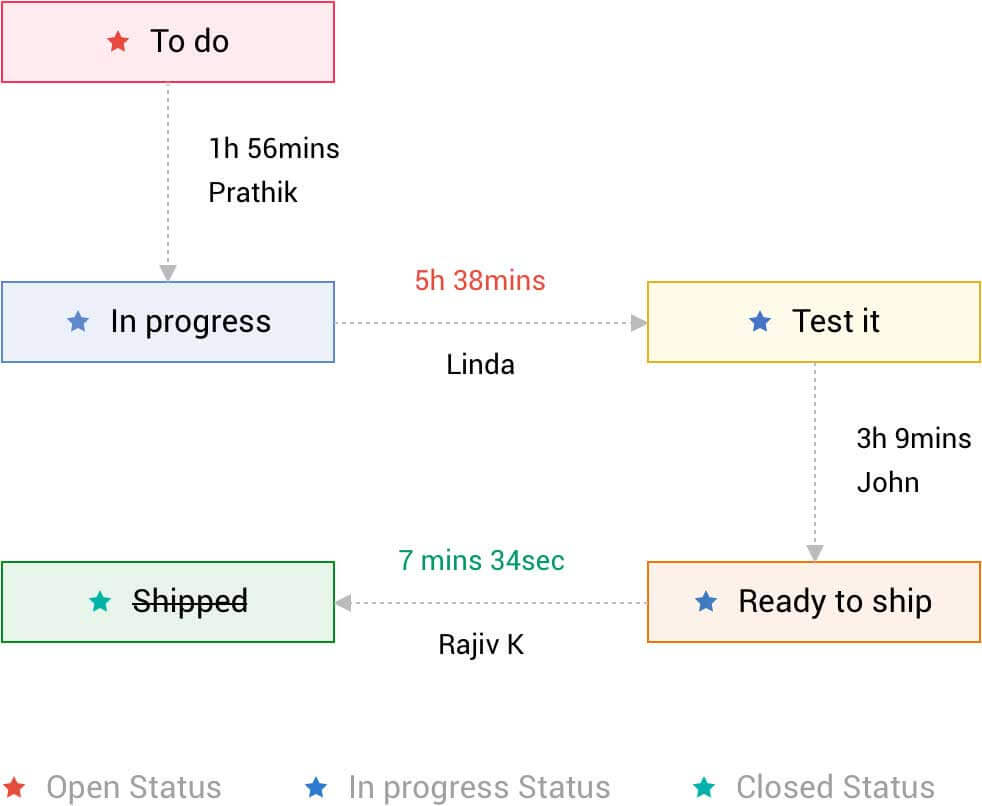 Status Timeline 
Improve continuously  
Successful teams constantly improve the way they work to deliver high-quality work. Use our status timeline to help increase transparency and identify bottlenecks by visualizing ownership and calculating the amount of time a work item spends in each status.
Make your projects your own
Add a personal touch to your hybrid project management experience by mapping it to your business domain and configuring your business hours and holidays. 
Scrum with Kanban 

Create a culture of continuous improvement by setting work in progress limits on your Scrum boards. Sort your work in swimlanes and use custom status columns with color codes to help improve your team's focus and attention.

Classic Gantt Charts 

Visualize the project schedule of your milestones, tasklists, tasks, and the dependencies between them on a real-time Gantt chart. To avoid delays, identify your critical tasks by analyzing the critical path of your project. Set multiple baselines to compare project progress and spot slippages.

Centralized document management 

Don't lose your project documents in emails. Leverage Zoho's integrated office suite to create online word documents, presentations, and spreadsheets. Associate files with tasks, organize them in hierarchical folders, and access them securely from each project's document repository. 
Handy integrations
Here are a few integrations that further increase Zoho Projects' capabilities and functionality:
That's not all. Connect with other applications or easily build your own extensions with our Marketplace.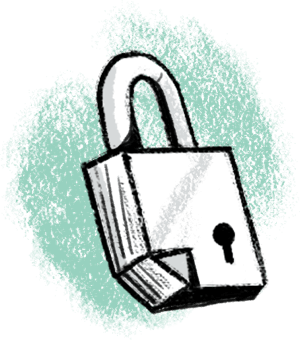 Fail-safe security
Data, above all, should be private and secure. Zoho takes this seriously, so all the information you enter is encrypted. You can even create a custom field and mark it as PII to encrypt that data as well. Learn more about our GDPR compliance and how we handle data here.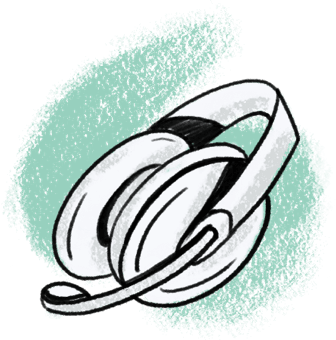 Enterprise Support
We guarantee your support experience with us won't feel like you've been put through a trial. From our detailed demos, setup, and implementation to our personalized support, we're there for you. Whether a simple question or a thorough how-to, our engineers are ready to help you out.
Get the best of both worlds with a powerful hybrid project management tool