The importance of social media monitoring
Last Updated: July 17, 2018
28.8K Views
6 minutes Min Read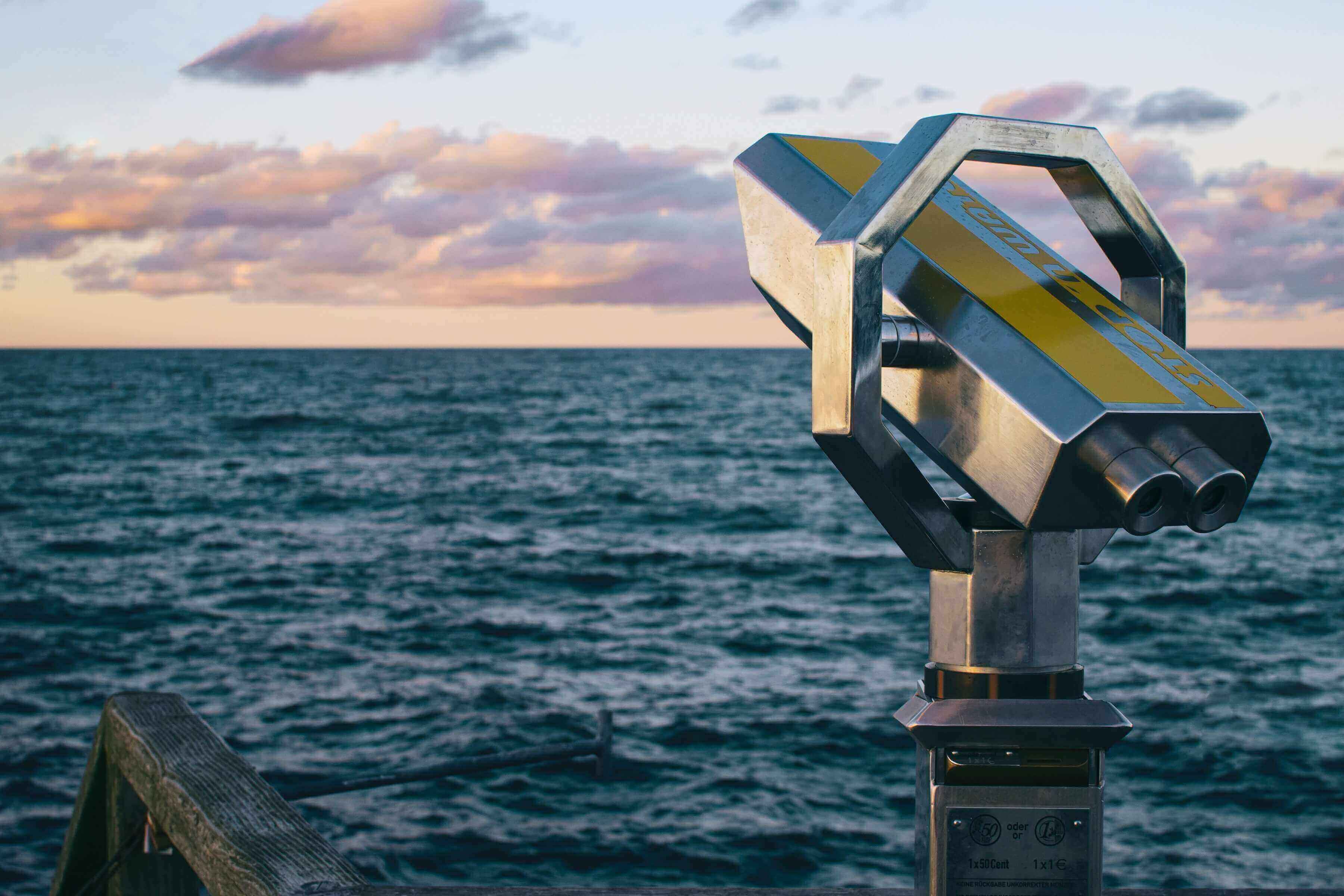 Amidst the endless conversations on social media — people are discussing their experience with a product they tried, giving suggestions and feedback, making complaints when they're dissatisfied, and sharing needs that your product can address. These customer discussions can be your opportunity to identify prospective customers if you just knew where, when, and how to look. When they come knocking, be there to welcome them, show them around, and talk to them. Maybe they'll come knocking again.
But how can you be at home to welcome them all day, every day? It's quite simple. They're talking about problems that your product can solve. The question is, are you listening? With a good social media monitoring strategy in place and the right social media monitoring tools to help you along the way, you can discover conversations that you otherwise might have missed.
What is social media monitoring?
Social media monitoring helps you find everything that's relevant to you on social media and gives you a deeper understanding of the conversations happening about you and your brand. It's more than just watching out for mentions, tags, comments, or shares—it's listening to discussions about your product, your brand, and reading the pulse of your industry. If you're just focusing on app notifications, you're going to miss a huge amount of discussions about your product and your industry.
You can offer a top-notch customer service experience to your clients by replying to the questions that they direct towards you. You can also pleasantly surprise them by positively engaging with posts that you aren't tagged in, but that are still about you or your industry. Creating experiences like these on social media will set you apart from your competition.
On most social networks, you can search for a hashtag or a keyword. You can also find out what's trending on a particular day. When you find something or someone that interests you, a click is all it takes to learn more.
However, with a social media monitoring tool, you can track everything that's relevant to you, across all the social media sites you use, from a single platform. You can search and monitor hashtags; keep up with your timeline and page mentions; collate your Twitter lists, and more.
You shouldn't have to go to each social network and search for individual tags or mentions. That would be highly inefficient, and there's a good chance that you'd miss out on some important discussions. Instead, you can save the topics you're interested in and revisit them whenever you like. While you could manage each individual network manually, it's much more effective to do the same through a social media marketing tool.
Why is social media monitoring important?
Why is any conversation important?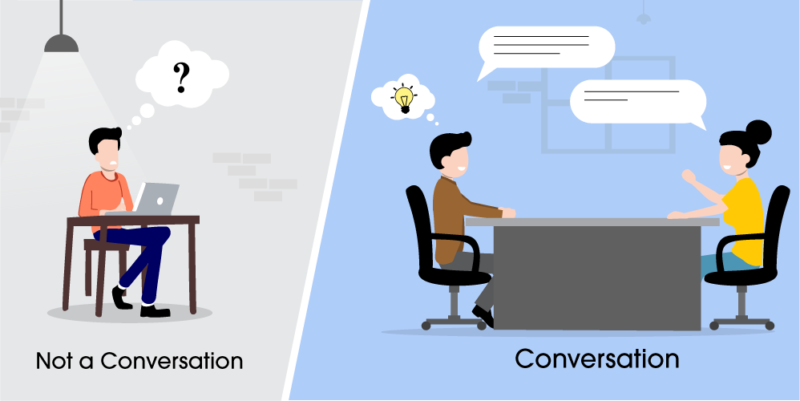 Social media is where people have conversations with or about your brand. You might be surprised to learn that about 80% of social media users have mentioned a brand in their tweets at some point. The insight you gain from monitoring conversations about your customers, prospects, and competitors can provide valuable information about the trends, and the needs of, the industry.
Think about the times you've been a customer. What's your experience been like when you've tweeted to a company or someone with a huge following? When you reached out to connect, engage, or ask for help? Did you receive a reply, or were you met with silence? Answering these questions can help you form your social media monitoring plan.
Here are a few ways social media monitoring can benefit your business:
1. Customer service
Good customer service includes listening and responding to product feedback, questions, and complaints on social media. Studies show that users tend to feel more positive towards a brand when their posts are replied to. People tend to buy products when they have a good experience and feel like they're being treated well.
If complaints or questions go unnoticed, it might make the product experience negative. Users may forget to tag you in their posts, or they might not even be aware that they can reach your brand through the social media platform they're on, but they still expect a response.
It's important to learn how users talk about you on each social network. For example, when you're tracking conversations on Twitter, remember to track brand mentions with and without the "@" symbol.
For Instagram, you should track your brand name with and without the "#" symbol. Make sure you're responding to posts made on your Facebook Page and the messages that come into your inbox.
Once you start monitoring mentions and discussions, you won't miss out on opportunities to engage with users.
2. Generate new leads from social media
Nowadays, people look up things on social media similar to how they use search engines. This provides your brand with opportunities to identify potential customers. There are different kinds of keywords that you can monitor:
Brand keywords: These are words that are commonly associated with your brand, including your company name, product name, and even common misspellings. For example, a travel agency named Zylker Travels might track "Zylker" to find all the tweets that use the brand's name in them.
Industry buzzwords: These are words that describe the product or service your company sells. A travel agency might track "holidays," "holiday planning," "weekend getaways." A restaurant might track "fine dining," "gluten-free," and "live music."
Such words help you find the conversations that are relevant to you on a broader level. By monitoring industry-specific keywords, you can locate people who might not know that your product exists, but who are looking for the same thing that it offers.
Location-specific keywords: If your company has a physical presence in particular areas, you might want to track keywords that are popular in that location. For example, if you own a coffee shop in New York, you could track the keywords most popularly associated with coffee there, like "best coffee in NYC." Whenever someone searches for that phrase, you'll have an opportunity to recommend your store.
This is the kind of thing that won't pop up on your timeline and might otherwise have gone unnoticed. But when you start monitoring popular related keywords, you can start conversing with potential customers—and that might sell a lot more cups of coffee.
Hashtags: You can also monitor hashtags that are relevant to your brand and industry or are associated with a specific campaign. For example, a dance institute could run a campaign with #ILoveDancingBecause as it's slogan, and ask people to upload a short dance video with that hashtag. Monitoring it, means they won't miss any posts.
Competitors: There will be times that your product might be better placed than your competitor, to solve your audience's problem. Find the people who are looking for rival products and talk to them about yours. You might be able to bridge a gap that your competitor can't.
Monitoring competitor's brand names tells you how they're doing and what people are saying about them. It also gives you a sense of what the industry's audience likes and dislikes are, which is valuable research for your product or service. For example, you could try monitoring "why " or " help." Their lack of social listening and problem-solving capability could mean an opportunity for you to find out what users expect.
3. Identify influencers and advocates
Influencers are people whose opinions are valued in the industry. Most consumers say they trust what the people they're familiar with recommend. When so much value is placed on the recommendations of others, it's a great advantage if you have the support of people considered influencers in your industry. You'll get access to a larger audience since they have a large following. When they tweet or post about your brand, a sense of trust is created about your products.
You should also track users who are advocating your brand. Brand advocates are the customers who constantly share your posts or recommend your product or service on social media. Build a good relationship with these users and continue to engage with them.
4. Get feedback
By monitoring social conversations, you can get ideas about how to build a better product. Pick up on new feature ideas, discover challenges to rectify, and find out how users react to a product or service that's similar to yours.
For example, if a user tweets to Zylker Travels, something along the lines of "Hey! It would be great if you blogged about weekend getaways and activities," the people at Zylker Travels can use that suggestion to start creating content around that theme and start rolling out weekend holiday packages.
Negative feedback can also be an opportunity to improve your product or service. Track these mentions to learn about any issues your customers are facing so you can quickly respond to them with a solution or let them know if it's part of your brand's business roadmap.
Monitor, engage, repeat
Social media monitoring is a continuous process—it's most effective when you make it part of your daily routine. Once you've spent some time on it, you'll have a ton of information to help you grow your brand. Keep monitoring the social space so you can listen, respond, and keep the conversation going. With a social media monitoring dashboard like Zoho Social, you can also streamline the process so your business is watching the right indicators and following beneficial conversations.
Comments(
1

)
Pure Reviva Derm Review

November 22, 2019 at 2:25 AM

Very efficiently written story. It will be supportive to anybody who employess it, including yours truly :). Keep up the good work – i will definitely read more posts.
Leave a Reply
Your email address will not be published. Required fields are marked