Things you need to know before building a Zobot
First things first, what is Zobot?
The Zobot is a bot development platform on Zoho SalesIQ, using which you can build very compelling chatbots to automate customer interactions. The Zobot is designed to interact with your website visitors conversationally, based on its programming. It automates the process of interacting with your website visitors and helps you maintain the presence of a helping hand, even when all your operators are busy and can't respond. In Zoho SalesIQ, Zobot can be scripted using five different platforms - SalesIQ scripts, Zia skills, Dialogflow, IBM Watson, and Webhooks, and can be used to perform all the actions/tasks required in your chat window and can replace your operators, literally.
Here's what you need to do.
1. Analyze requirements
Analyze, document, validate and manage all the requirements of your website before you start building the Zobot. This way, you can determine who your targeted audience are and then build a Zobot accordingly.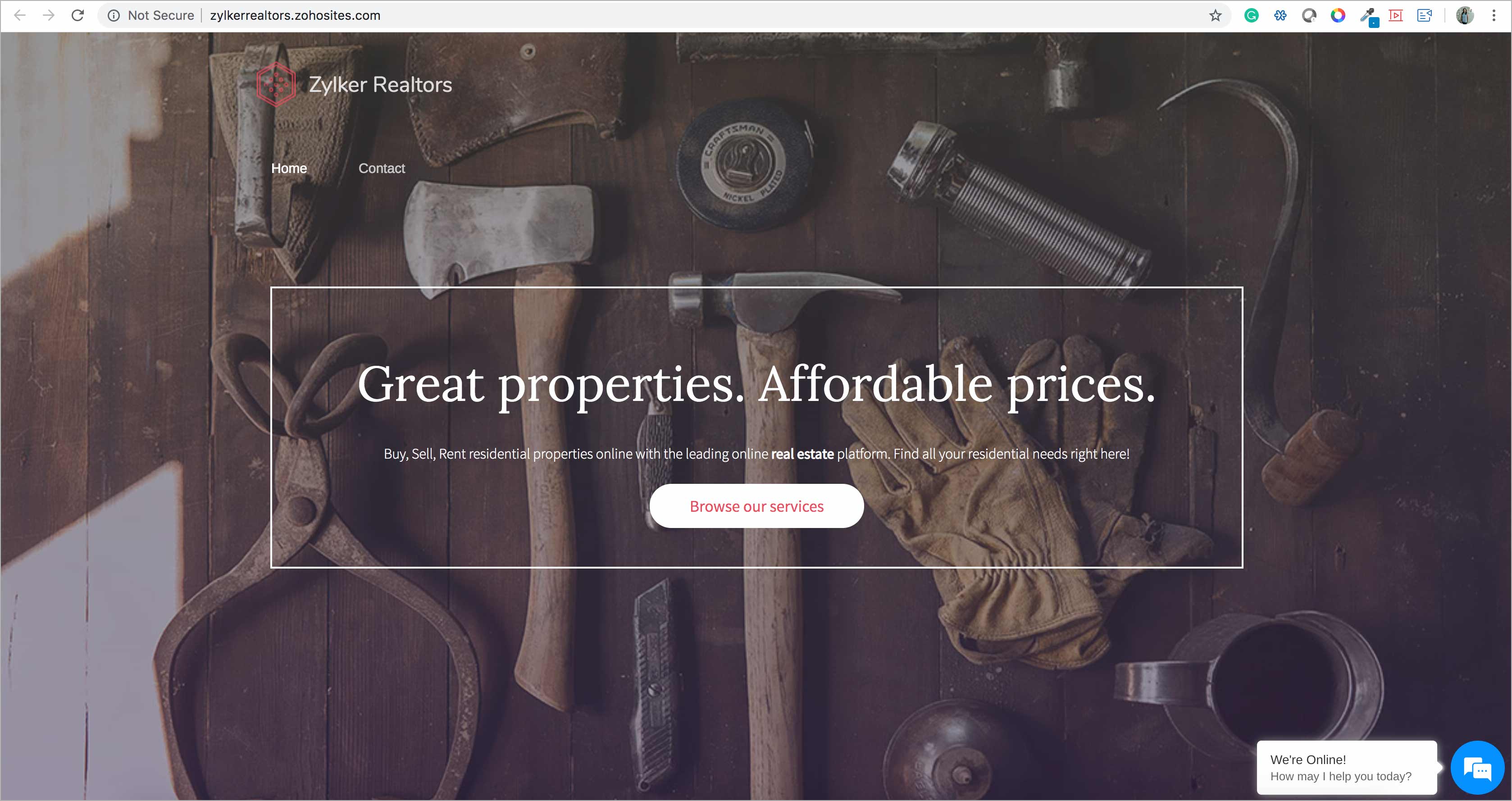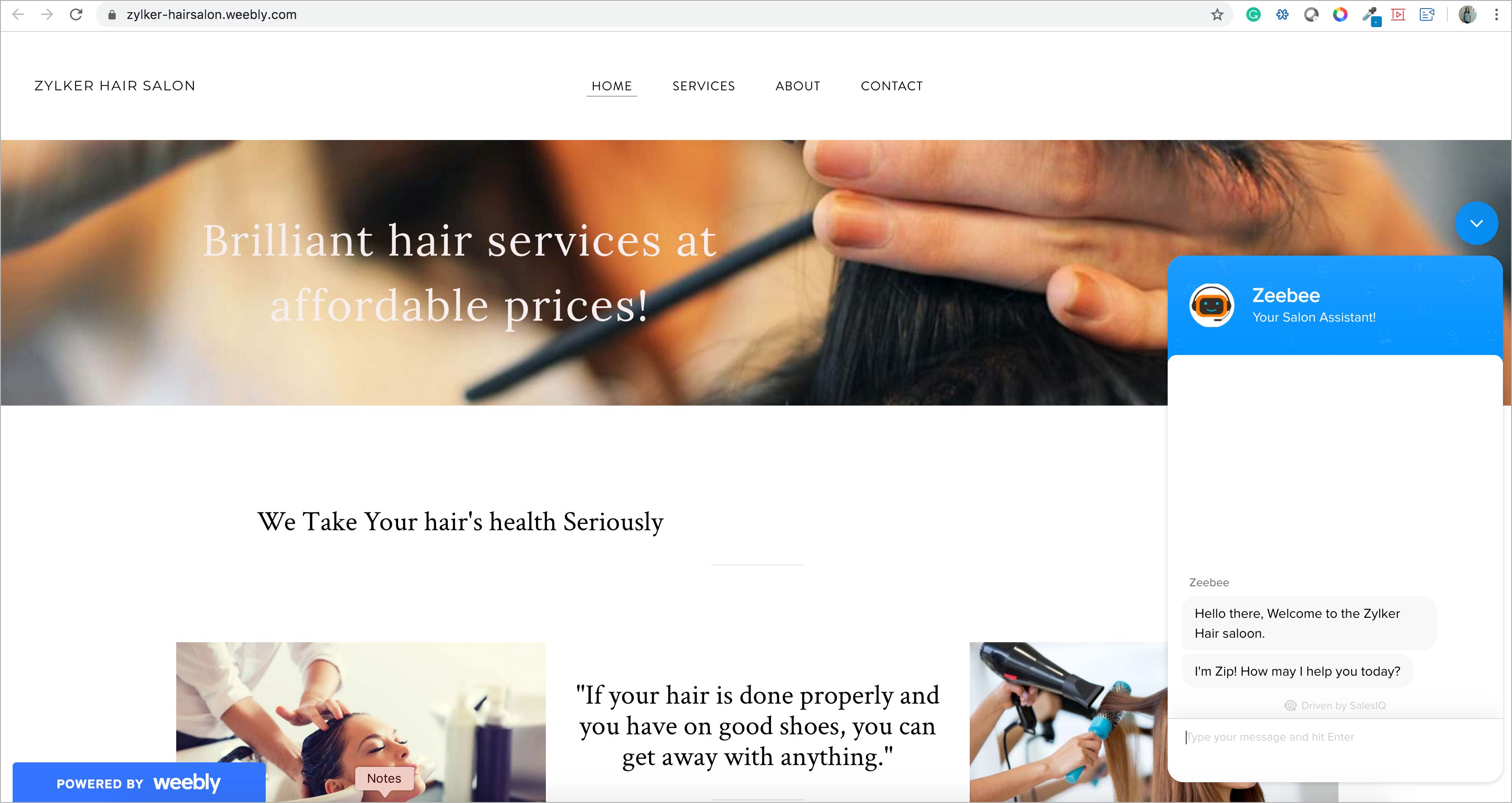 2. Design a flowchart
With the requirements, design a flowchart before you start building your Zobot. This will give you a clear picture of what you want to build and for what purpose. The flowchart can help you visualize the functioning of each feature that you have in mind. Here's a sample.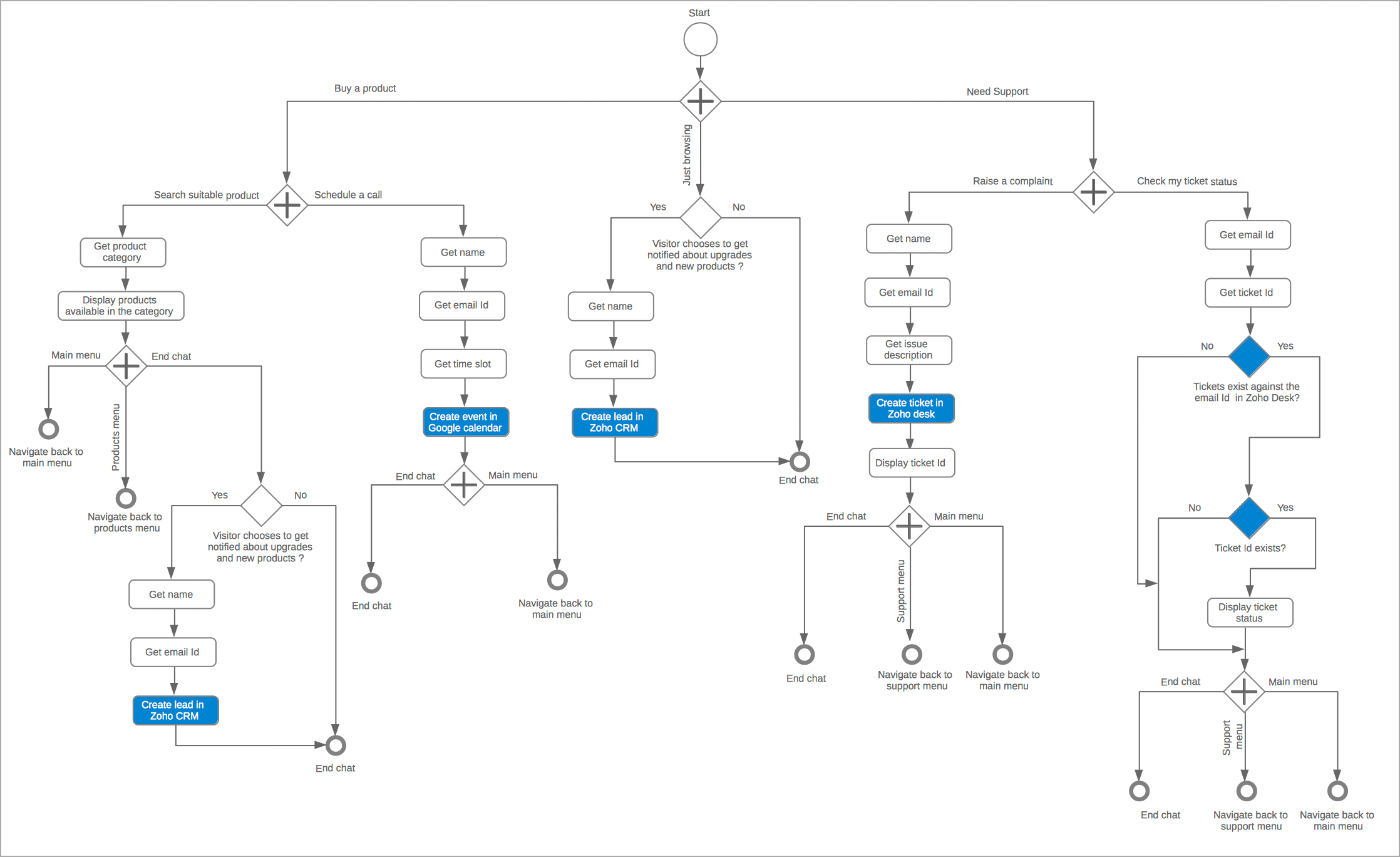 3. Configure the basic settings of the Zobot
Configure information like the name, description, the website on which you want to deploy your bot, bot working hours, trigger visitor criteria and handoff when you start setting up the Zobot. To handle data storage in external services use Connections.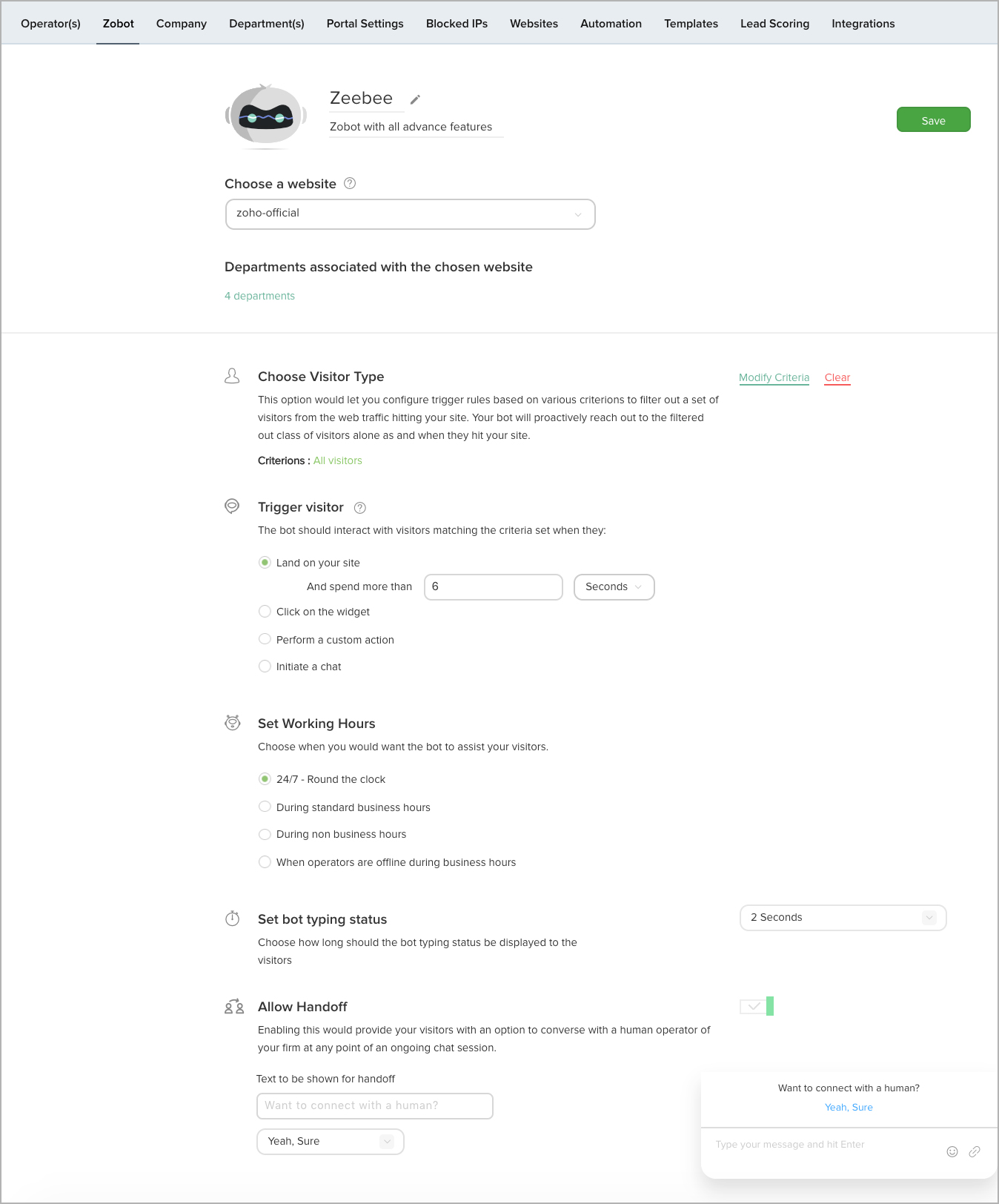 4. Choose the platform
Once you are done configuring the Zobot, you need to choose the platform on which you want to build your Zobot. Zoho SalesIQ offers five platforms - SalesIQ Scripts, Dialogflow, Zia Skills, Watson and Webhooks. You can decide whether you want your Zobot to be conversational or command-driven. Whichever be the platform, make conversations more casual and less monotonous so that your website visitors don't feel like they're talking to a chatbot.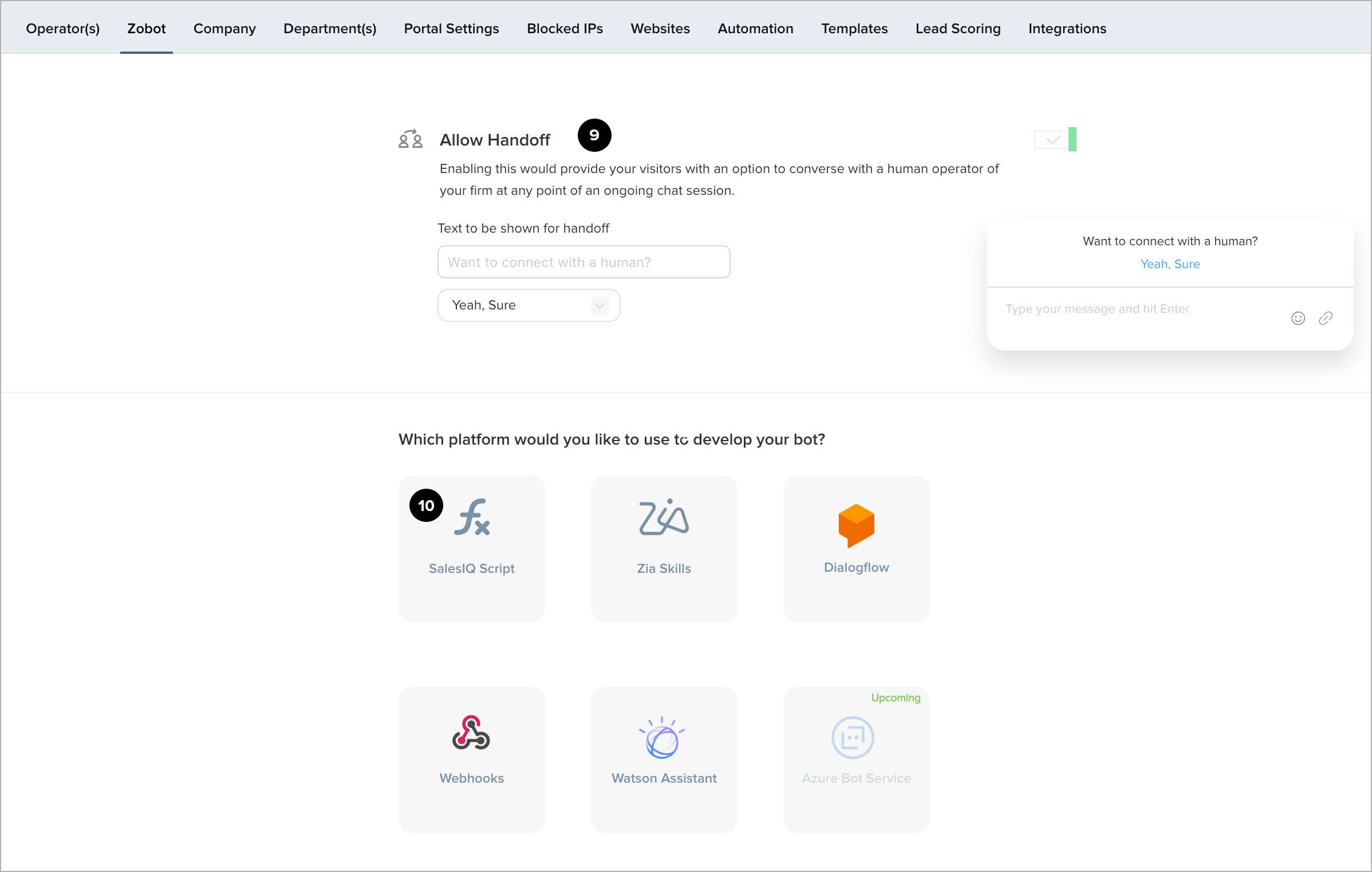 5. Fix your target audience
Decide who you want your Zobot to talk to. You can set up criteria based on which your Zobot will send out proactive trigger messages.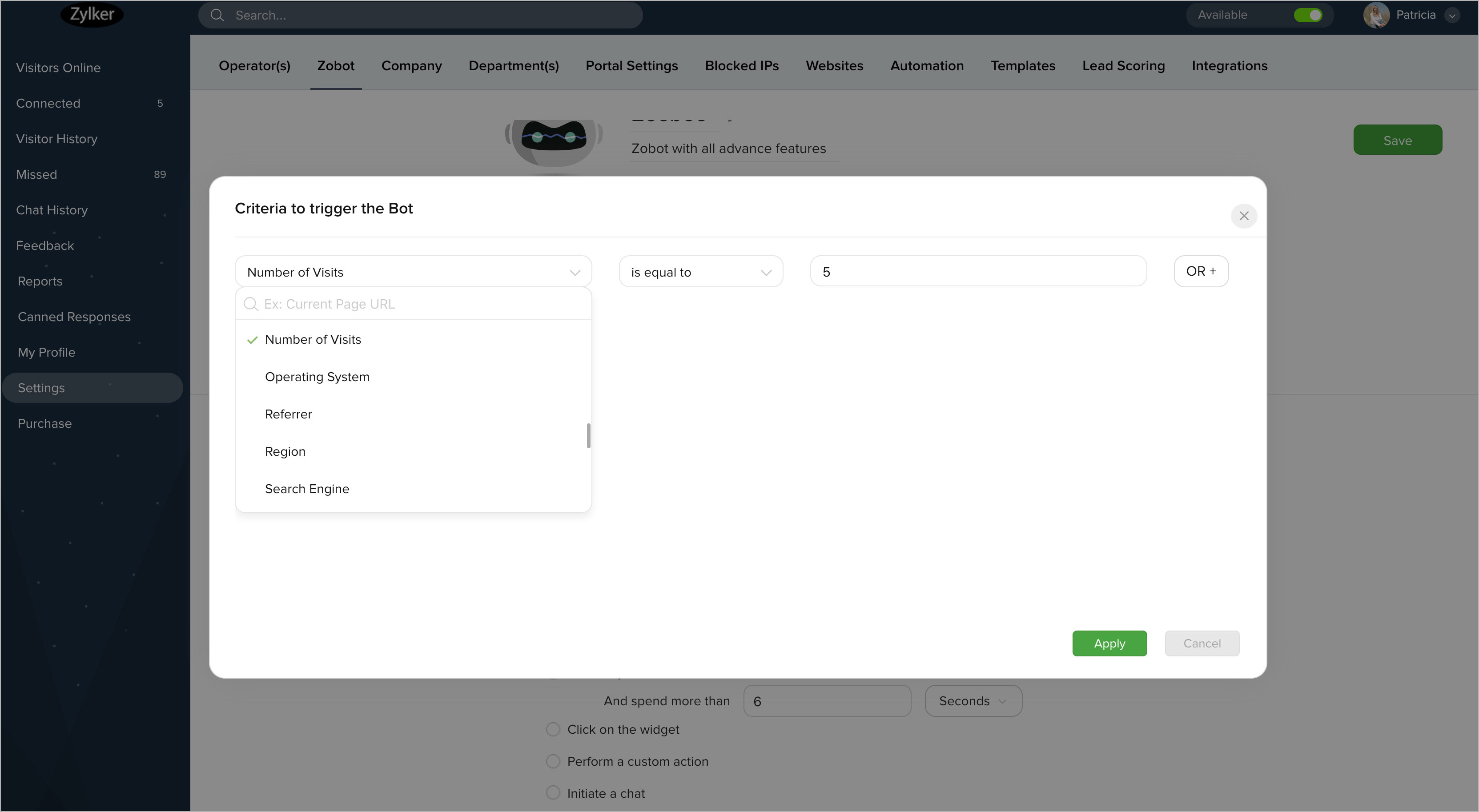 6. Define working hours
Choose when you want your Zobot to pick up chats that come from website visitors. You can set this based on your company's business hours or your convenience. For example, you can configure the bots to pick up chats at times of the day when the traffic on your website will be high and operators cannot handle them single-handedly.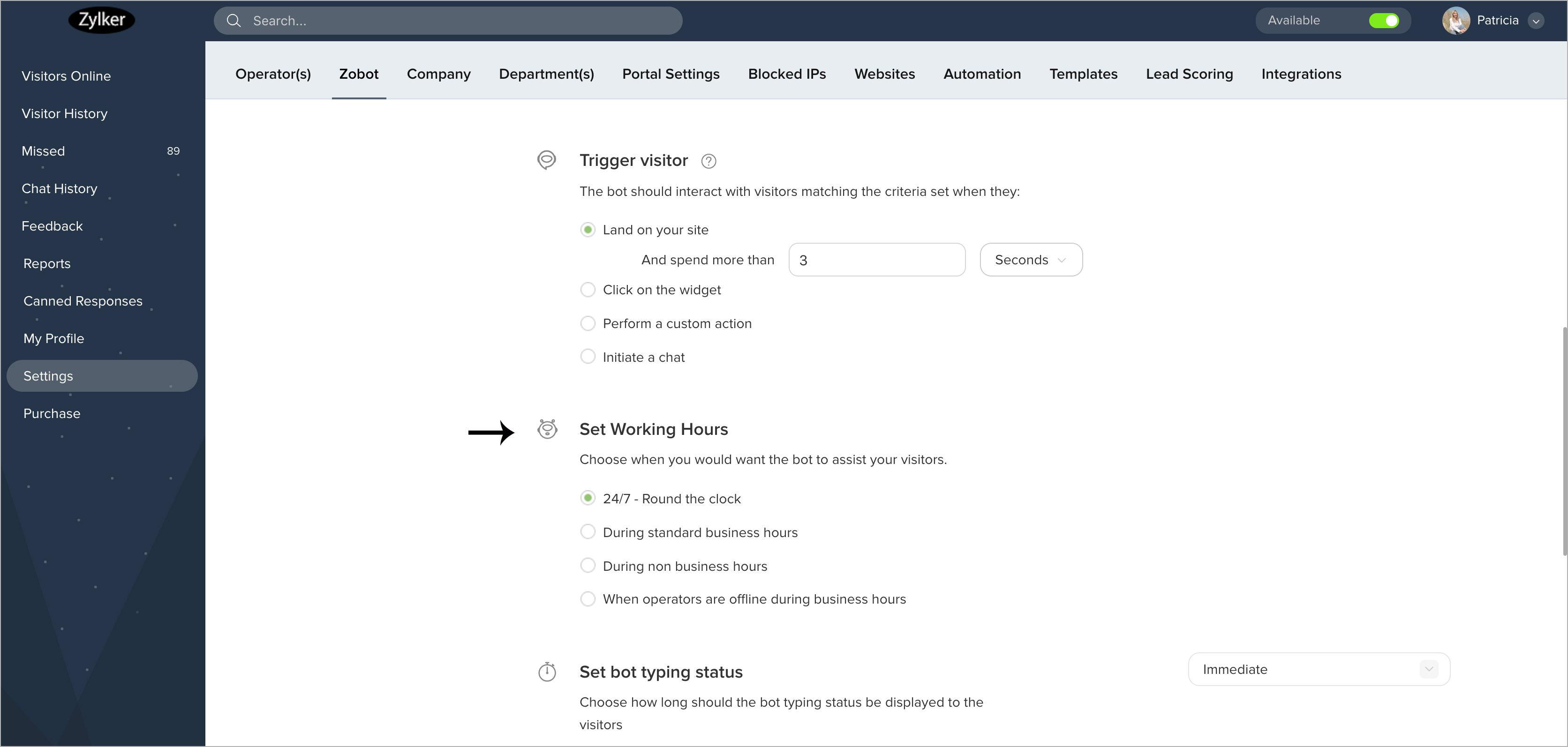 7. Allow chat handoff to operators
There might be a customer or two who wouldn't want to have a conversation with a bot. In situations like these, chat transfers come in handy. When you enable the 'Allow Handoff' option while setting up the Zobot, the bot will start transferring chats to your operators. Always ask operators to be available during business hours so that visitors can connect with them when they don't want to chat with the bot.

8. Define the functionality of the Zobot
Make sure you define and structure all the requirements that have been mentioned in your flowchart. The way of defining the Zobot's functionality differ based on the platform that you have chosen.
If you have chosen the SalesIQ Scripts platform, ensure that the Trigger handler, Message handler, Context handler, and Failure handler have been completely scripted and saved.
If you are using NLP platforms like Zia Skills, Dialogflow or Watson, you need to ensure that the bot is trained with enough training phrases/intents/sample invocations(they vary with the platform) to answer any type of query that comes from website visitors.
Check if your Zobot use case matches with any of our in-built templates or Sample Scripts. In that case, you can copy-paste the sample cod/import the template inside the script builder and make any minor changes, if necessary.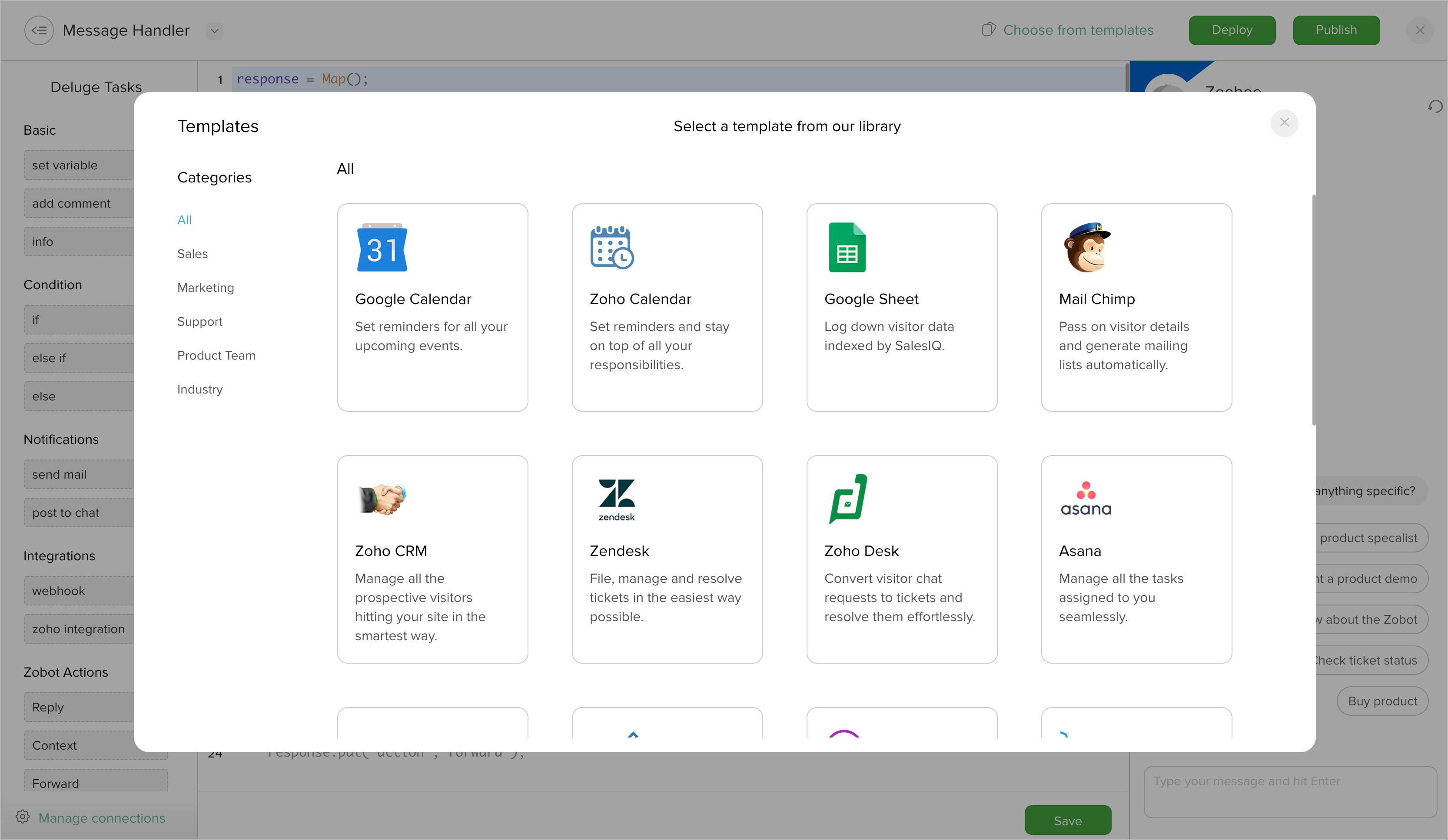 9. Setup Connections
Make a list of all the third-party applications that you want to connect to and create separate connections for each of them. These connections make your Zobot extremely efficient because they make it possible for the Zobot to communicate with external services like CRM, Desk, etc. and also enable accessing the data inside the aforesaid services. For example, if you an E-Commerce website owner and you want to keep a record of all the new visitors who land on your website, you can collect the details of the visitor(name, email, etc.) using the Zobot and push them as leads inside your CRM. This becomes possible only when you establish a connection with the service.
To establish a connection,
Go to Manage Connections inside the script builder and create a connection.
After you do, ensure the status is Connected.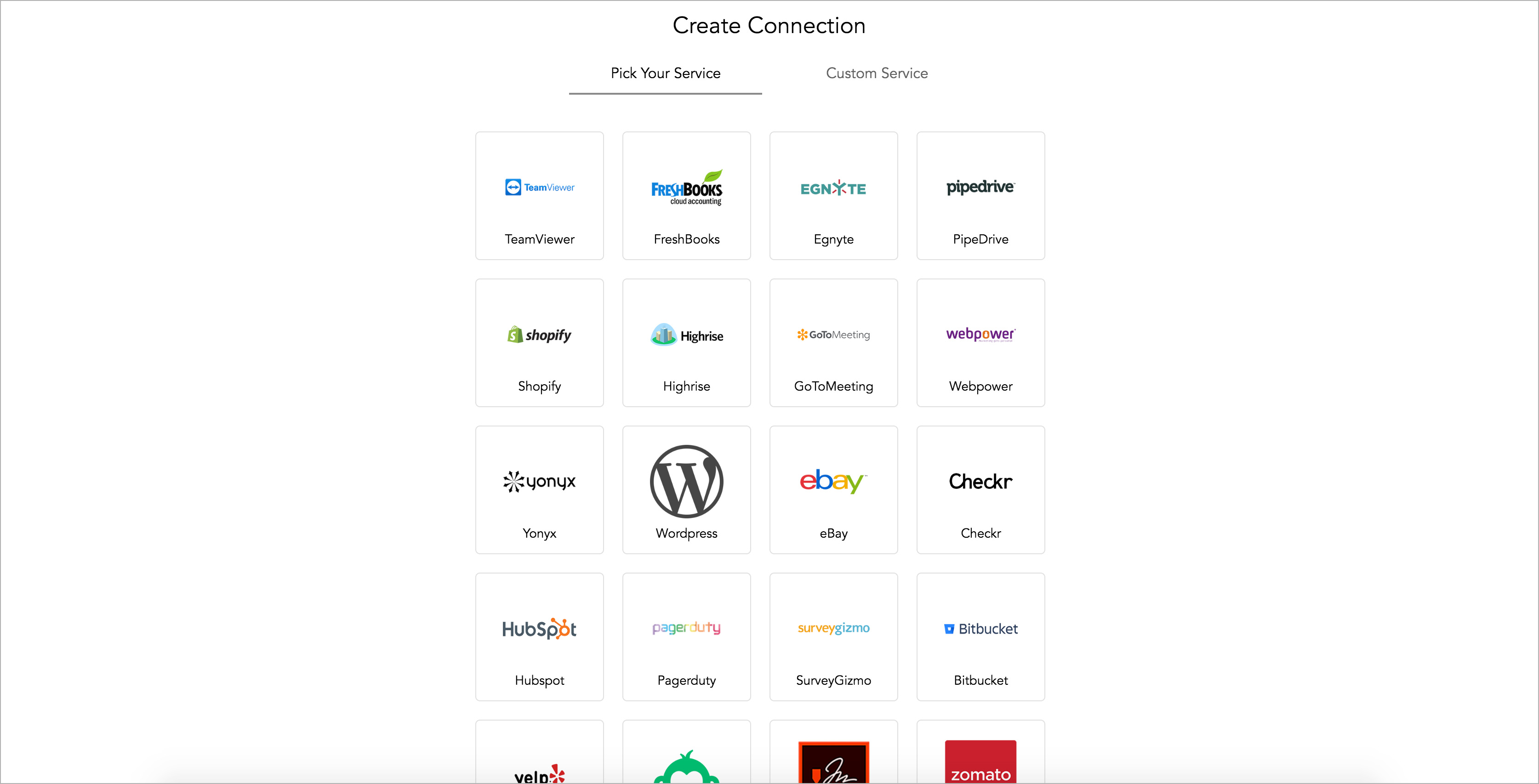 10. Use as many Zobot actions as possible
There are several actions that can be performed by the Zobot during a conversation with the website visitor. They can be any one of the following: reply, forward, operator_busy, context, pending, block and end. The more the number of actions inside the Zobot, the more human-like your conversations will become and visitors will not feel like they are talking to a bot. 
11. Convey more with rich-text
Use Zobot Inputand Display cards whenever and wherever necessary to display information aesthetically and make your Zobot more appealing to your website visitors. These cards not only let you display more information clearly but also help eliminate the trouble of typing out everything manually for visitors.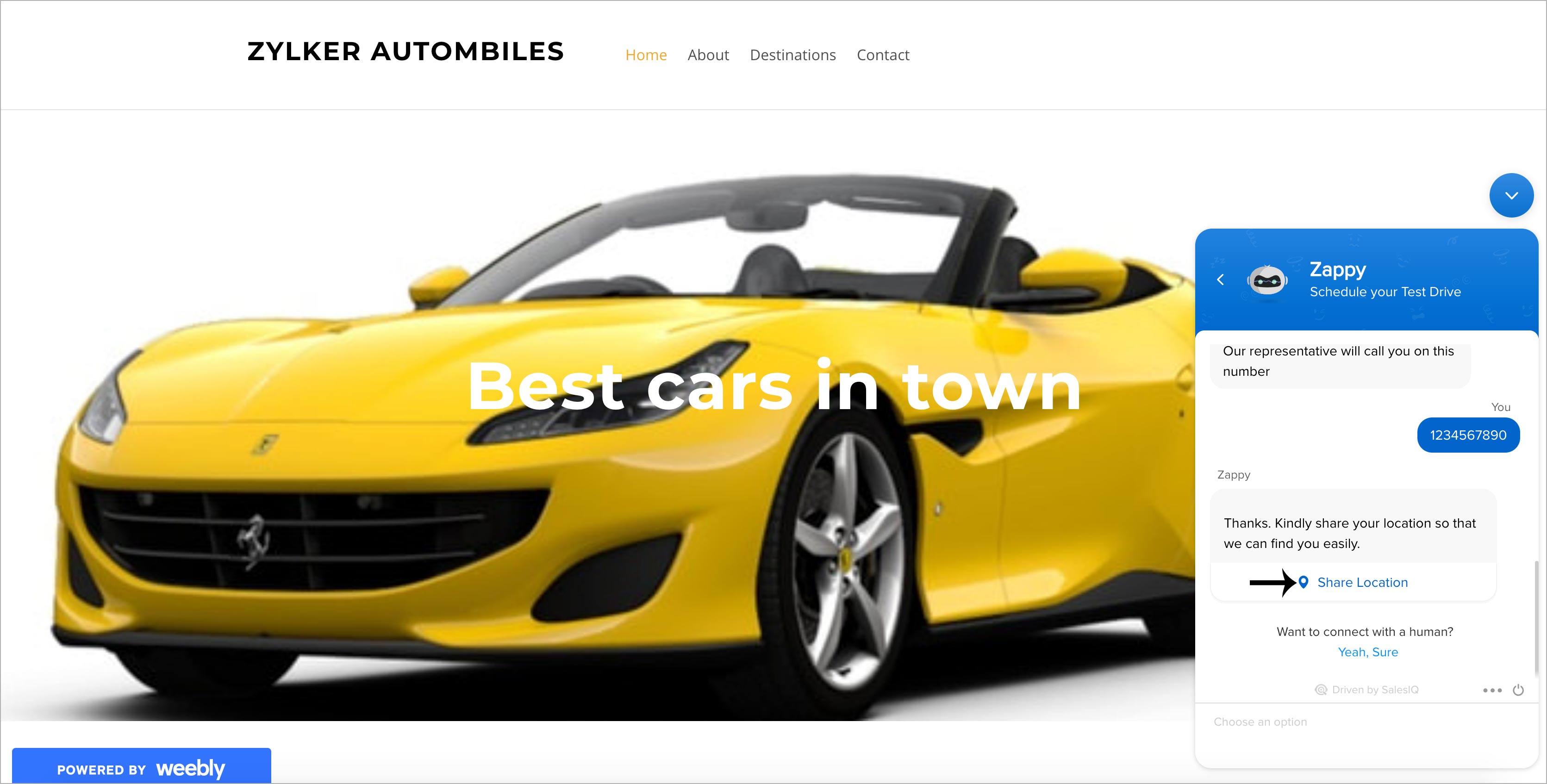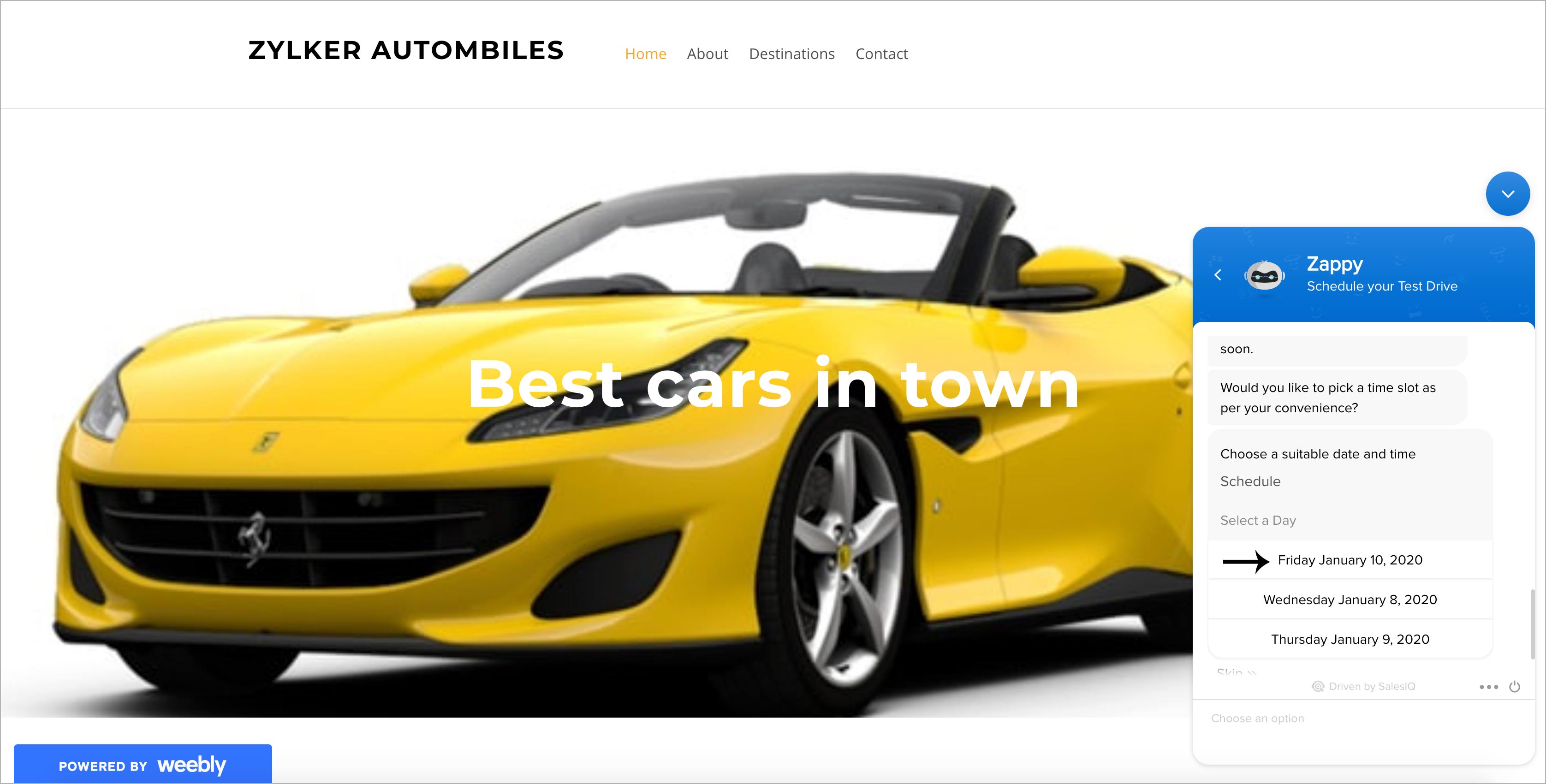 12. Ensure data accuracy
Make sure all the data that you receive from your website visitors is valid using validation. This can reduce the number of invalid entries inside your CRM/Desk. Zoho SalesIQ's Input and Display cards to collect name, email, phone number and URL also have in-built validation.