Auto-pilot customer support with Bots
What can a chatbot do? Start conversations, schedule appointments, help with answers, and much more. Our deeply programmable chatbot building platform enables you to build chatbots with near-human capabilities that can easily help you scale up your customer support. All of this can be done without any coding using our drag-and-drop interface, where you can create an entire support flow and add tickets based on the user's journey with the bot.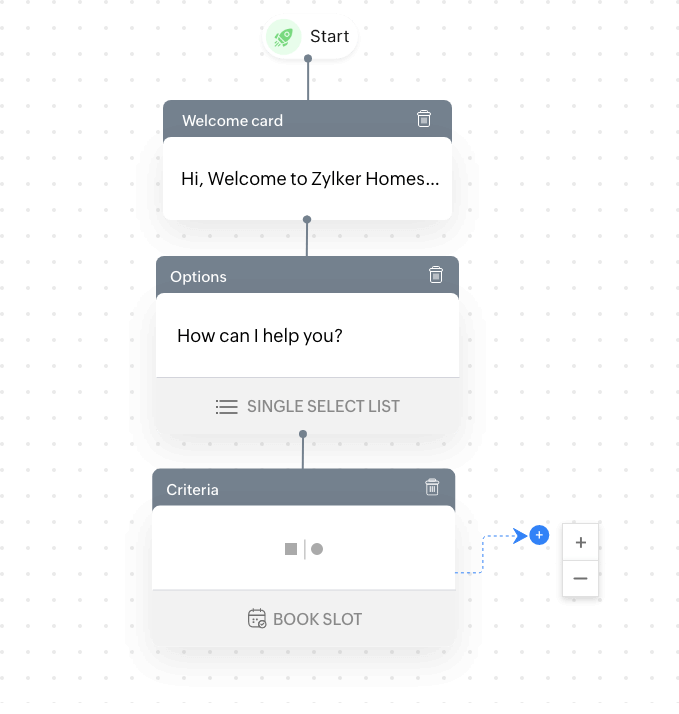 Convert chats into tickets with a single click
Whenever a query requires time to be resolved, convert that chat into a ticket right from Zoho Desk's custom widget within SalesIQ. Not only that—whenever a chat is missed, it can be automatically converted into a ticket so you don't miss out on any customer or prospect.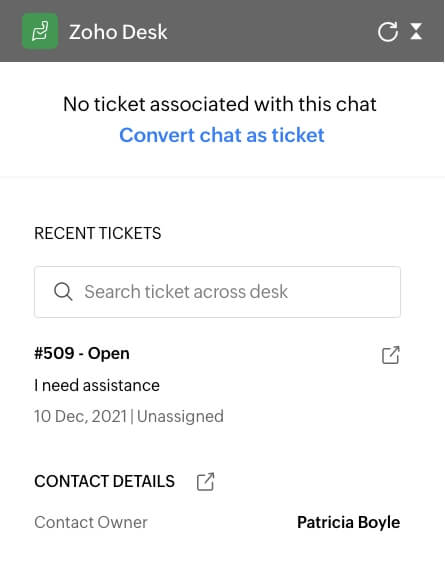 Sync with one click
Sync your Desk knowledge base with SalesIQ with just a single click. Also, any change that you will make in the Desk knowledge base will also be replicated in SalesIQ.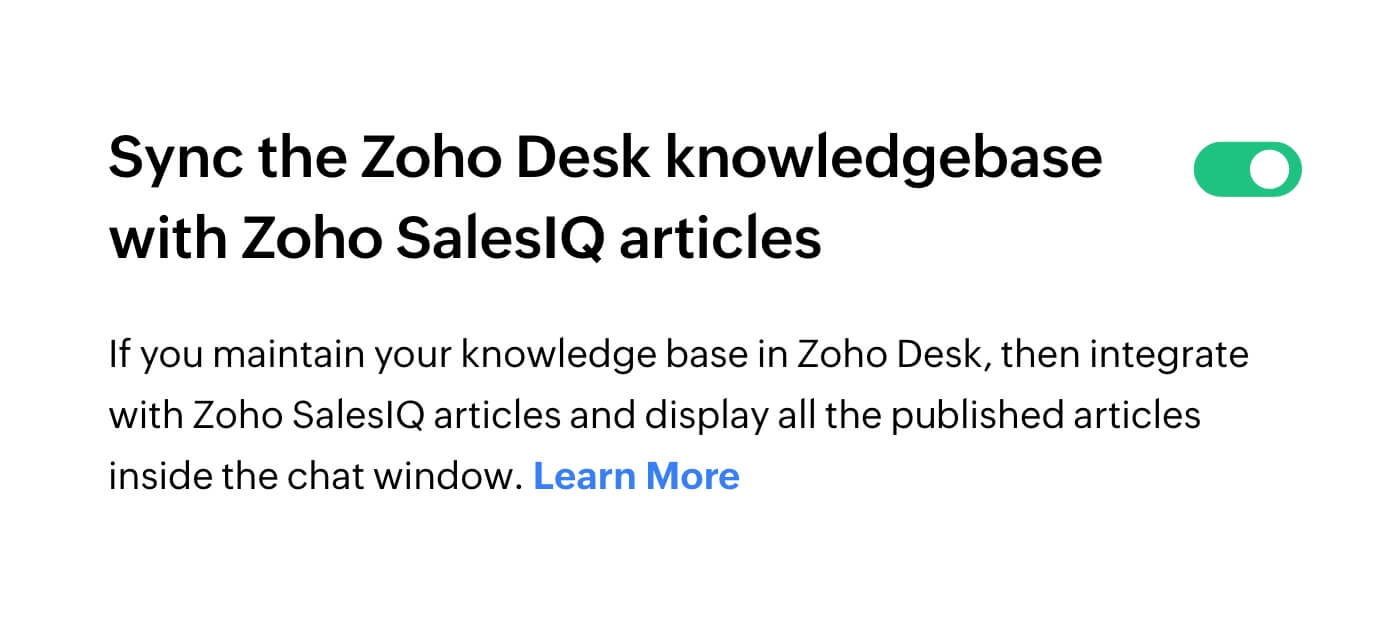 Prioritize tickets
Prioritize tickets as high, medium, and low so agents know which ticket to resolve first. You can also set other details like status, classification, and department, which will be automatically updated in Zoho Desk.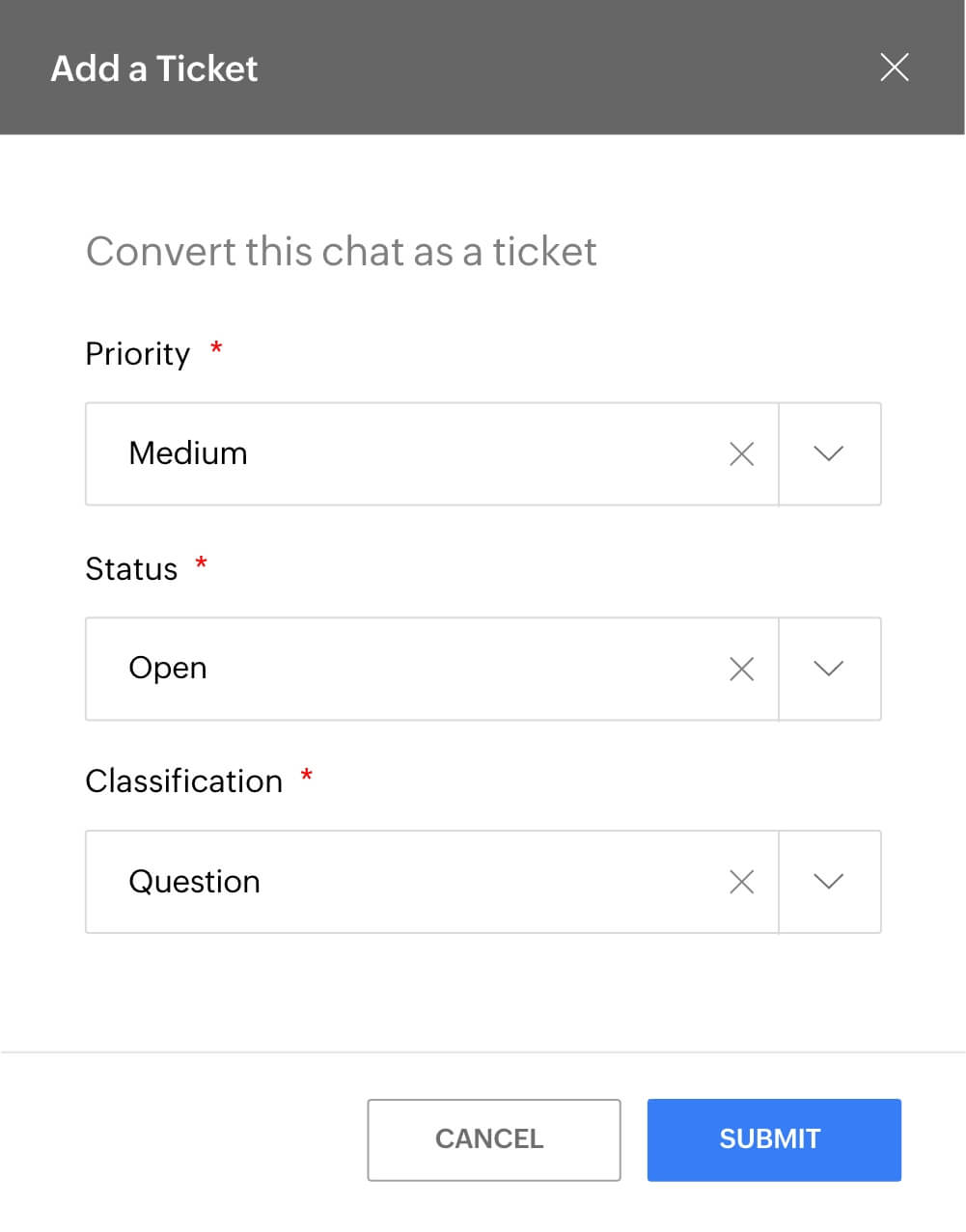 Supervise agents
As soon as a chat is converted into a ticket, all the data from that chat—including customer feedback—will be transferred to Zoho Desk. This will help you analyze the performance of your agents and improve customer satisfaction.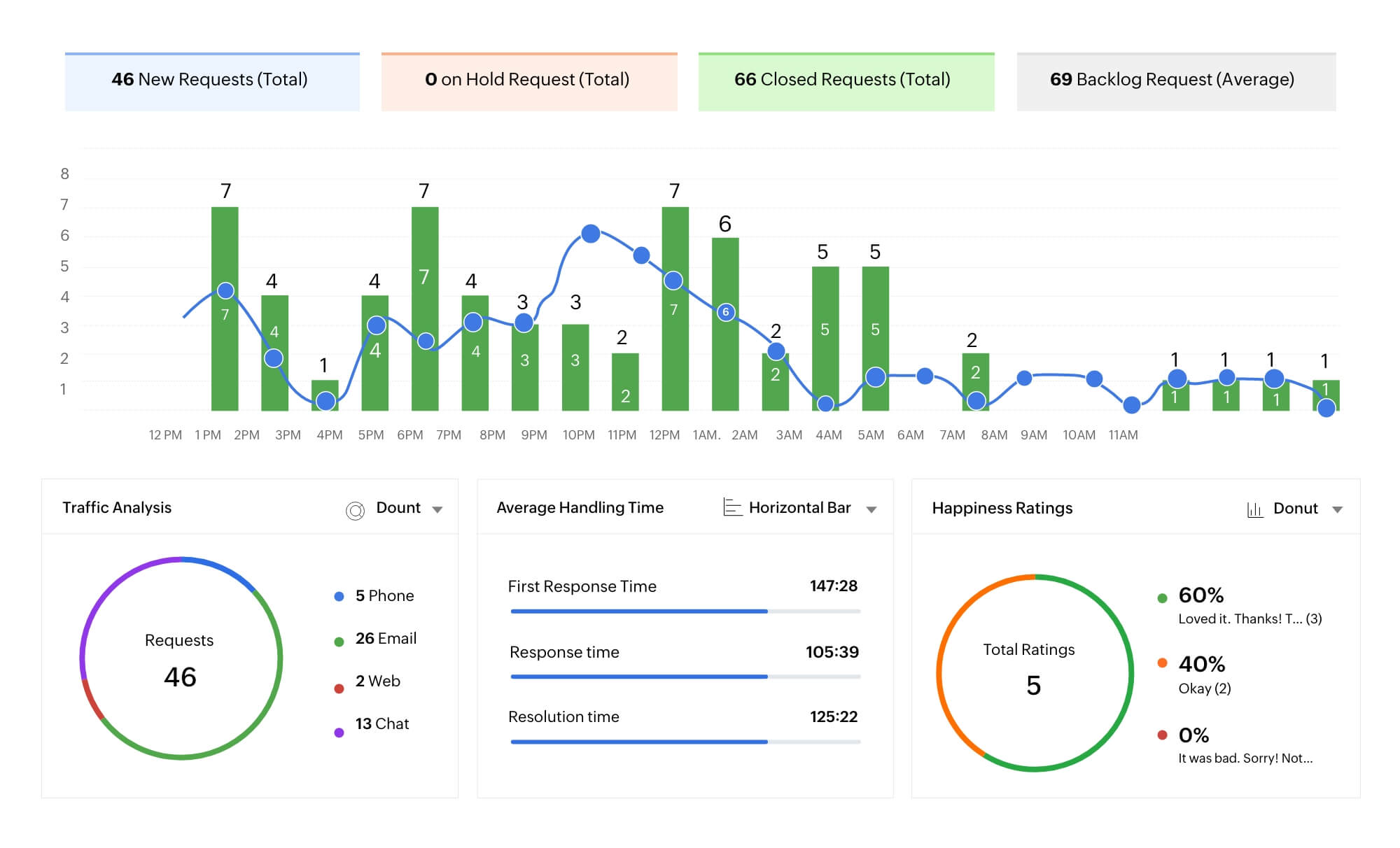 Proactively support customer needs
Increase conversions by selectively starting conversations with hot leads on high-intent pages like your contact us page, schedule a demo, or pricing page. You can configure it as per your business needs. And it's not just for your website—the bot can be configured for your mobile app as well with our SDK, Mobilisten.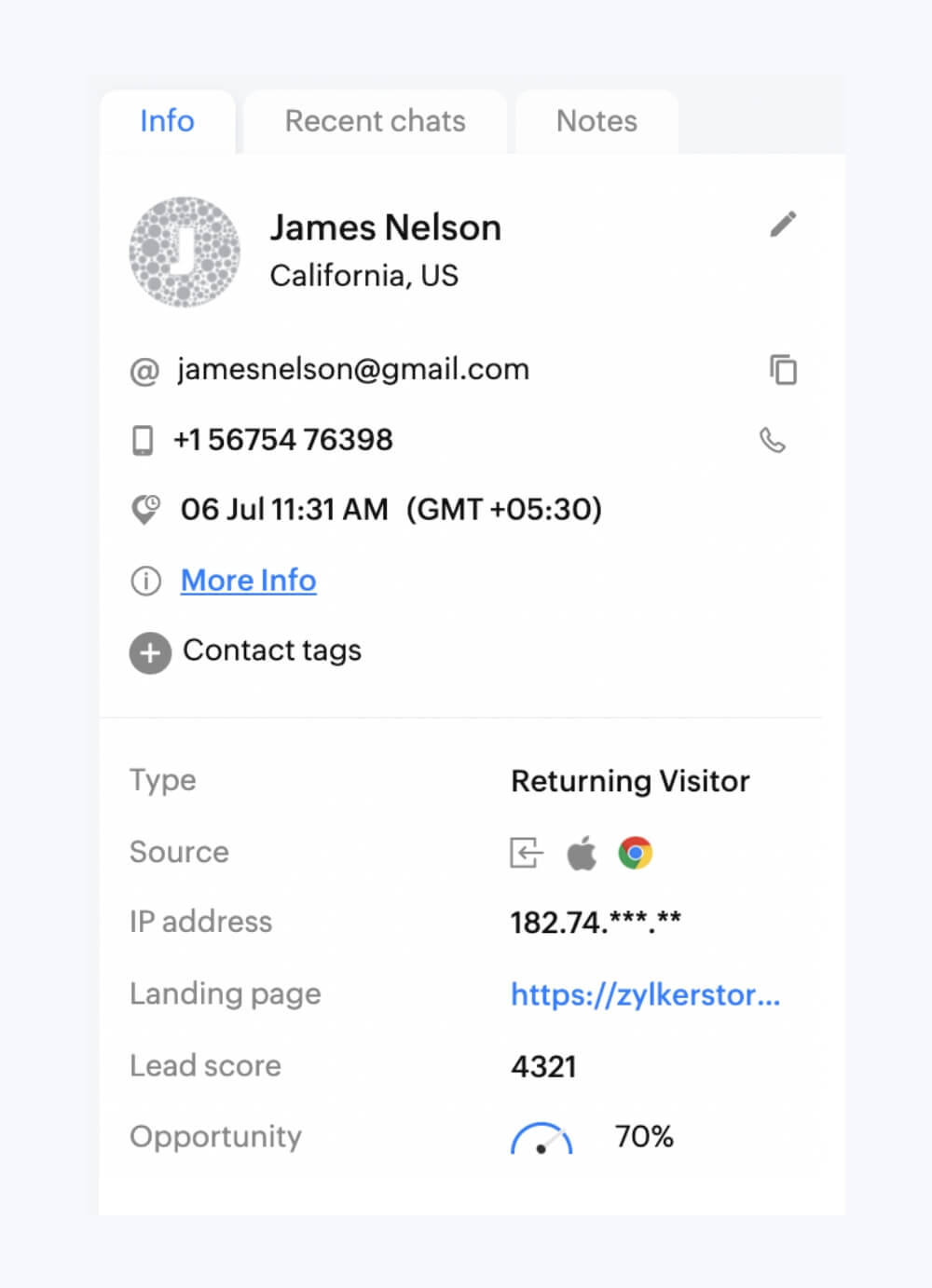 Know your customers before you chat
Taking too much time to troubleshoot issues? Don't worry. Zoho SalesIQ offers a easy way around. Get all the essential context about customers beforehand. This way, you can quickly understand their problems by asking fewer questions, thereby providing faster resolutions.