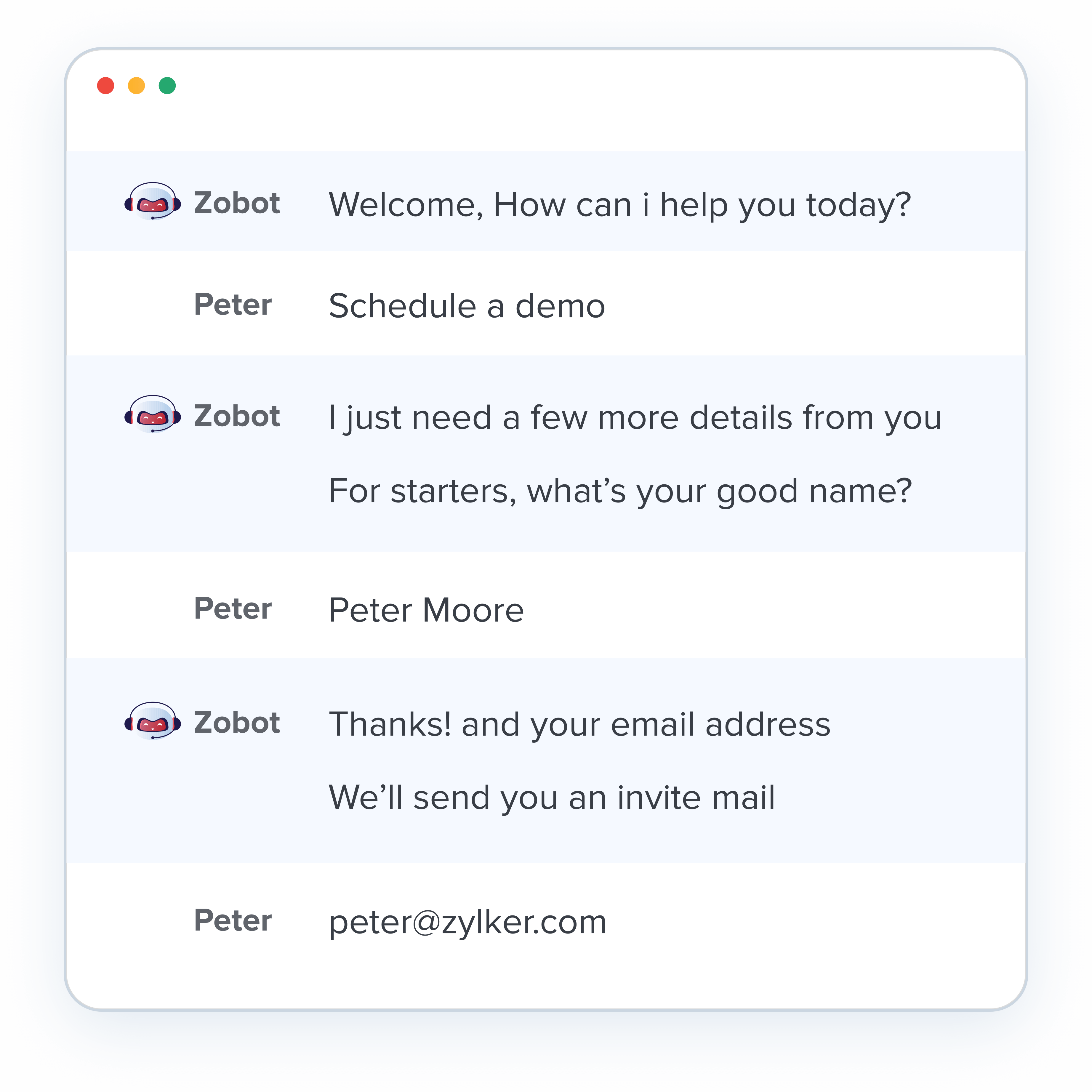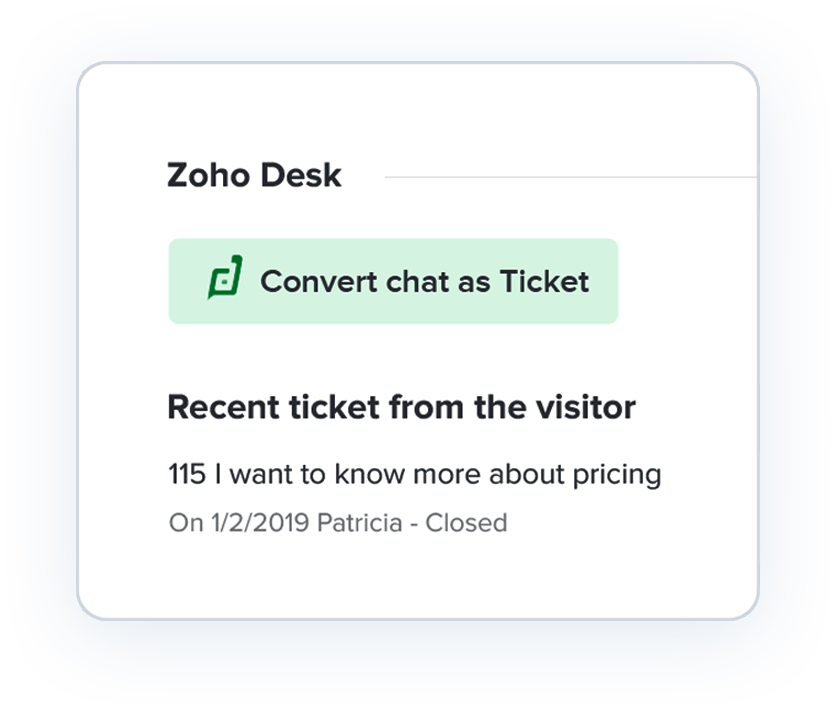 Bring instant happiness to customers
Gone are the days of to-and-fro long email threads with customers. With live chat, you can connect with them instantly, get more details about issues and resolve them within minutes. Zoho SalesIQ provides an easy and effective omni-channel support (especially through web & mobile) that'll definitely make your customers happy.
Support customer needs proactively
A customer may not directly come to you with their problem. They might peek into your website to find out what they want. Catch them where they are and proactively assist them. SalesIQ allows you to trigger conversations based on a wide-range of parameters such as pages visited, time spent on site, country/region etc.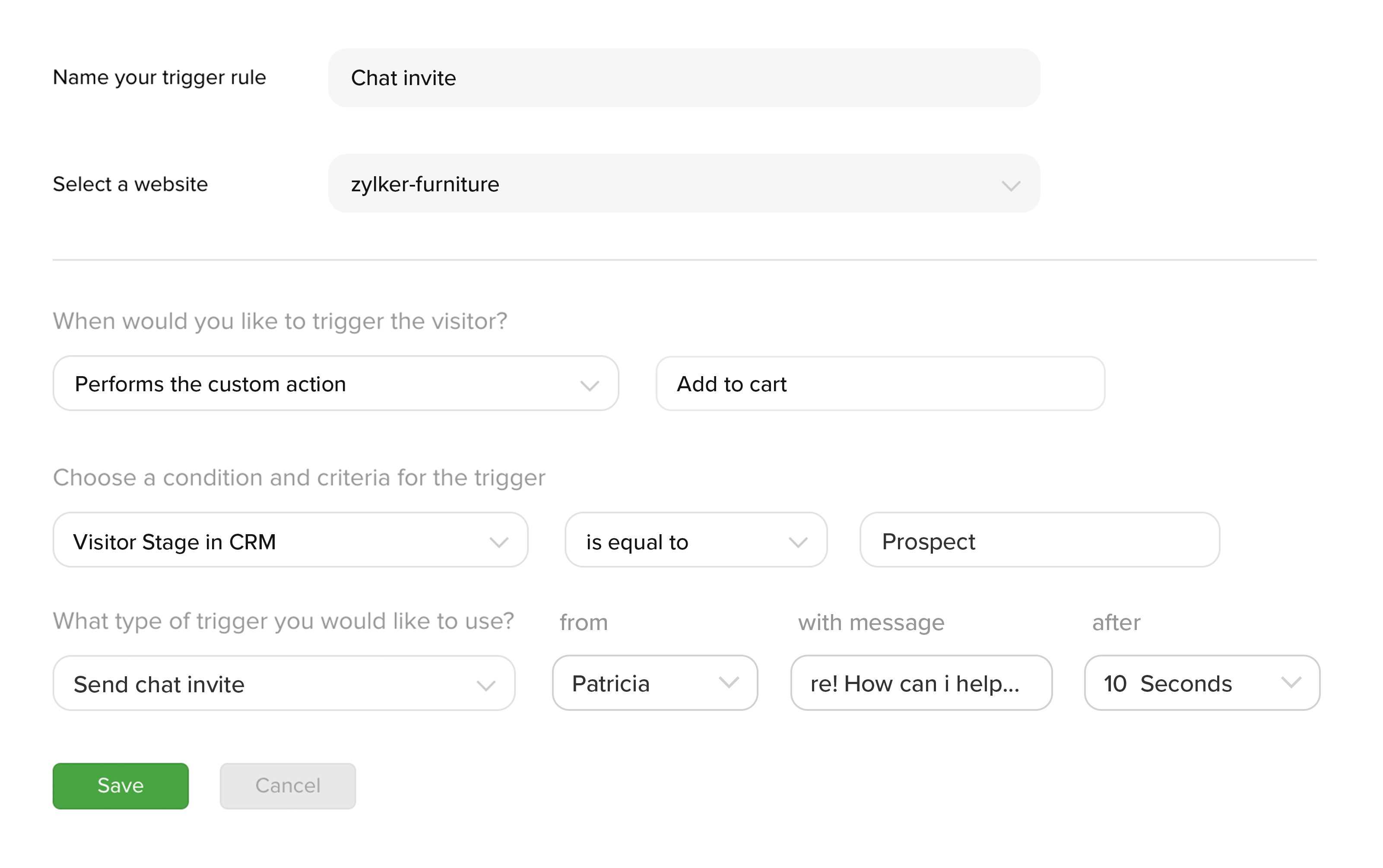 Know your customers ahead
Taking too much time to troubleshoot issues? Don't worry. Zoho SalesIQ offers a easy way around. Get all the essential context about customers before hand. This way you can quickly understand their problems by asking lesser questions, thereby providing faster resolutions. Isn't this the way to win a customer's heart?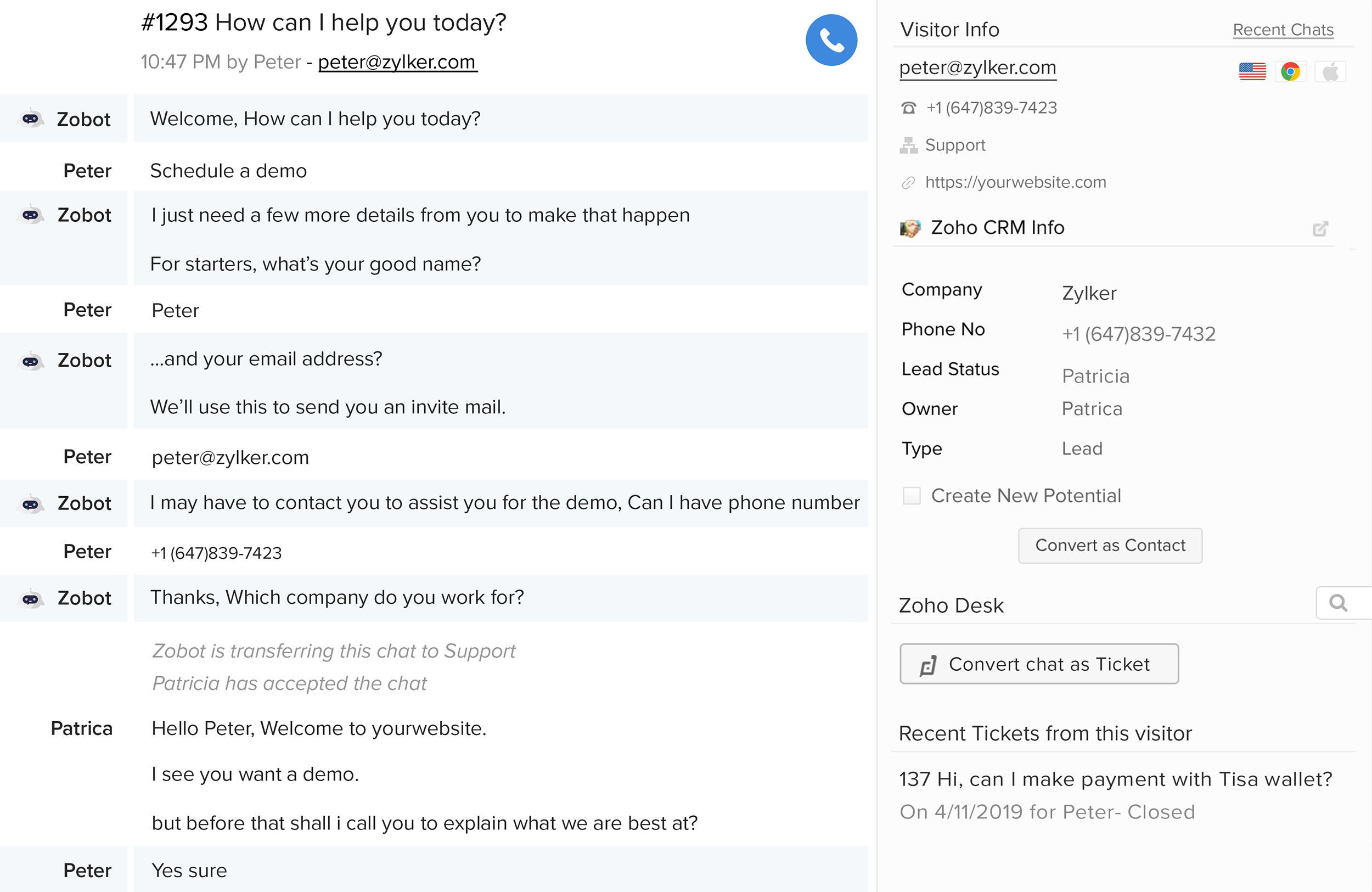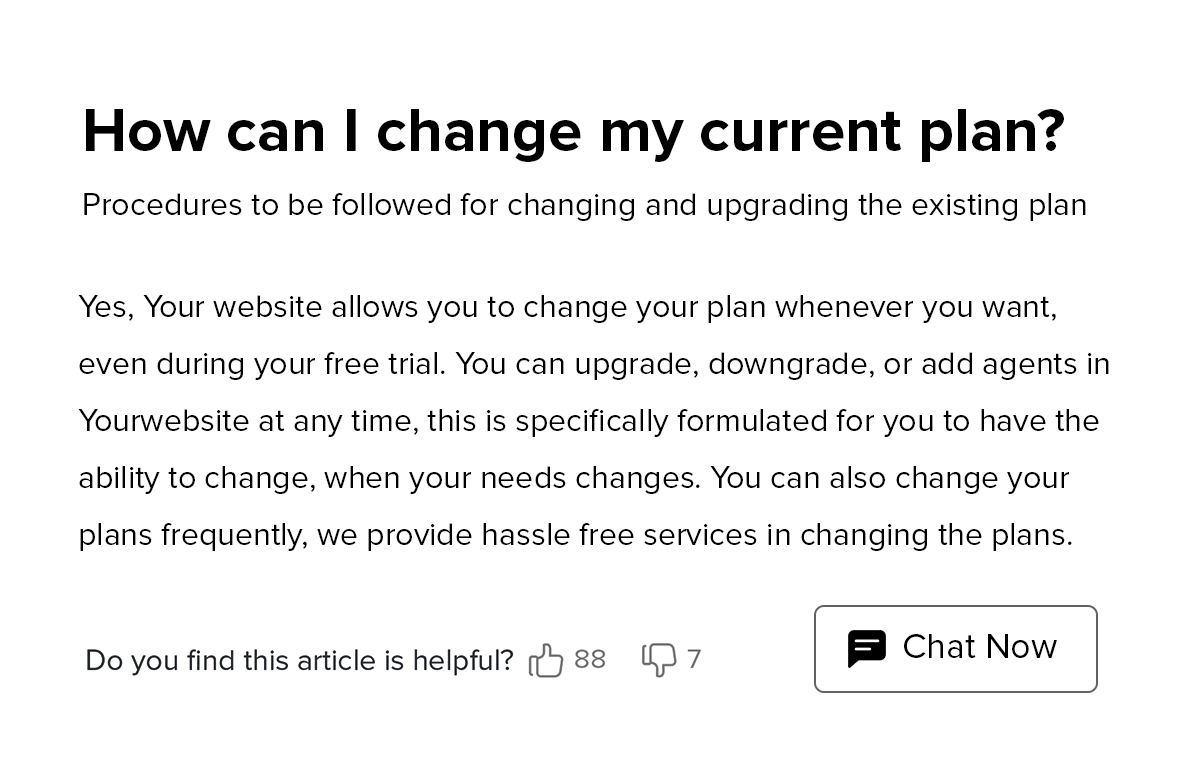 Embed answers within chat
At times, the agents might be tired to repeatedly handling the same questions. Rightly for them, SalesIQ's 'in-chat knowledge base' features answers/fixes to common, repetitive queries/issues. To make it easier for users, list the answers under categories they'll easily relate to.
Auto-pilot customer support with Bots
What can a chatbot do? Start conversations, schedule appointments, help with answers and much more. Our deeply programmable Zobot enables you to build chatbots with near-human capabilities, that can easily help you to scale-up your customer support.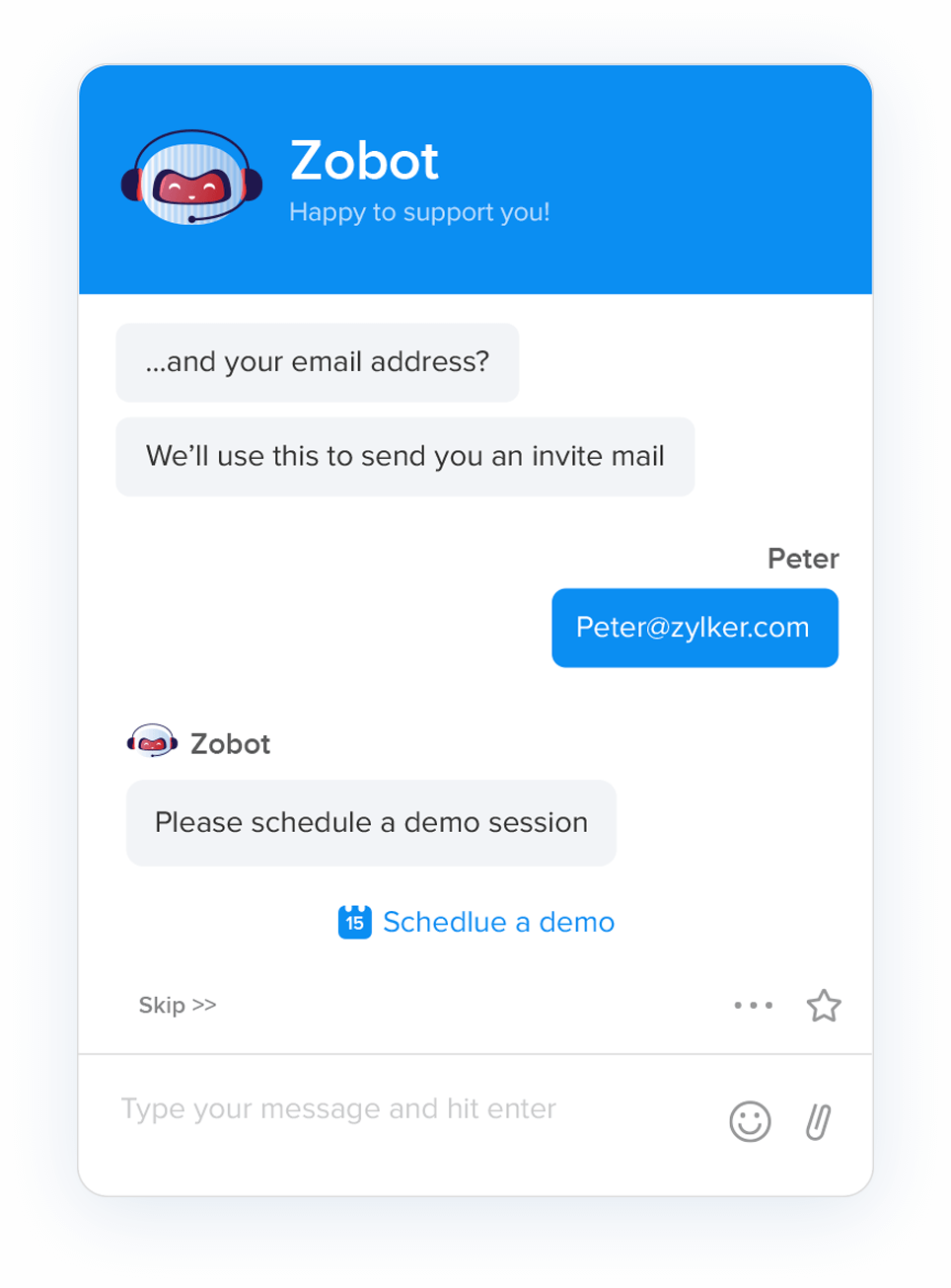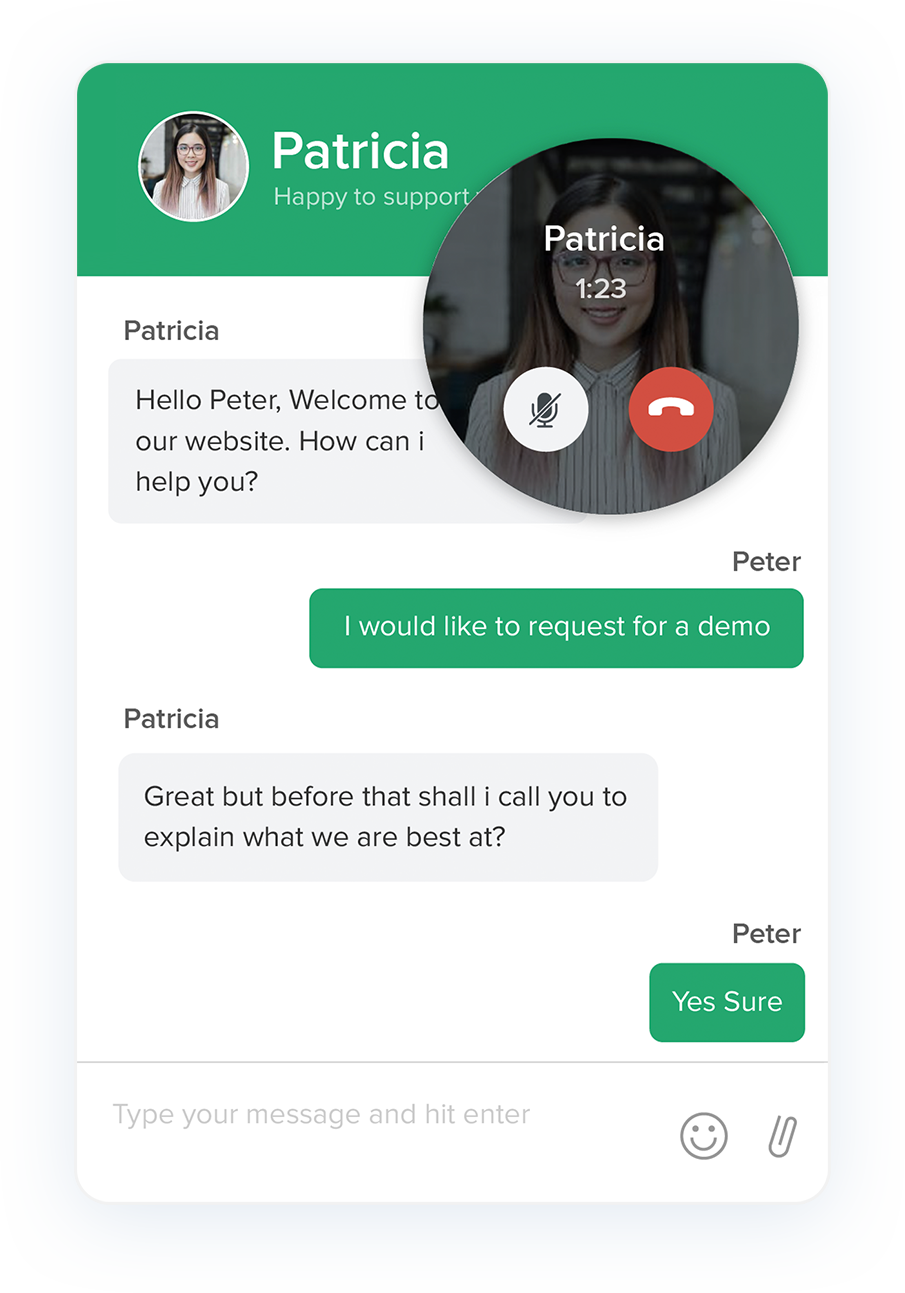 Route chats to the right operators
Even if a bot might serve everything they need, some customers still wish for a human touch. Based on their queries, Zoho SalesIq can easily direct them to the agents well-equipped to address their pain-points. This can also happen in cases, where a user stumbles on an 'in-chat knowledge base' article and yet not satisfied with the answer(s) given there.
Like talking than texting? Call right over
Sometimes, users can get tired of prolonged typing. Some issues are better talked over. Zoho SalesIQ has a call option rightly placed within the live chat window. What if the call gets missed? You can still drop a voice message.
Have live chat in mobile app
Mobilisten - Our native mobile SDK enables you to have real-time conversations within your mobile app. You can proactively engage with customers by pushing hot-deals and relevant offers. SalesIQ also allows to customize your chat themes and powerfully leverage the native features of any platform.
Engage from mobile
Install Zoho SalesIQ Mobile App and engage with customers on the go.You can resolve and respond to their issues from anywhere. Also, get notified in your mobile, whenever a customer visits your website or app.