Split Candidates and Clients between Recruiters.
This is a very useful feature for bigger organizations. By utilizing this feature, you can split candidates, clients or job openings between your recruiters.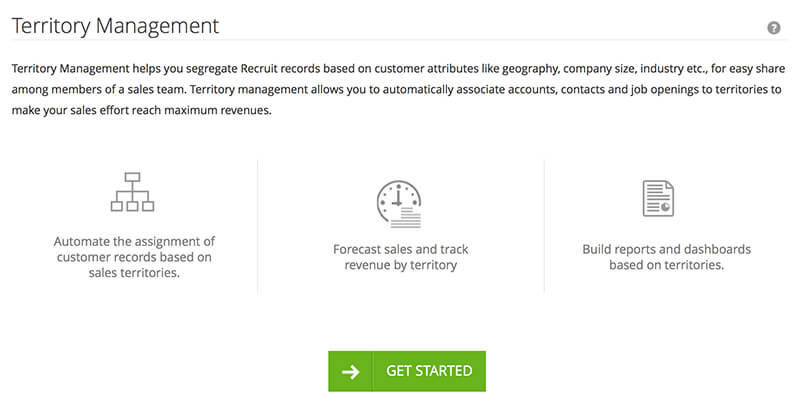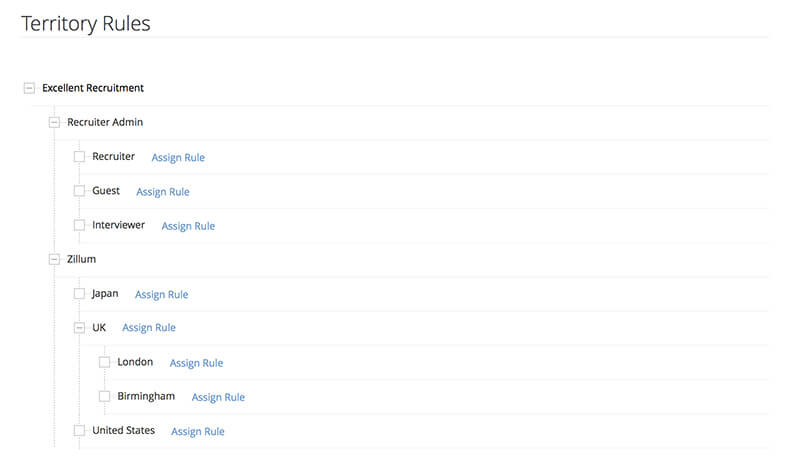 Create Territory Rules.
Create custom rules for who can view and edit fields. Base rules on geography, industry, skill level, or other criteria.
Assign Territories.
Decide which of your recruiters can access certain data or portals in your Zoho Recruit dashboard.