The challenges of 2021 have required businesses to adapt and become more resilient, and with a new year comes new obstacles. Join expert analyst and co-founder of SMB Group, Laurie McCabe, and principal marketing representative at Capitol Corridor, Marques Cook, for an educational discussion on how to help your business thrive and scale in 2022.
Highlights include:
Discussing what has helped businesses overcome obstacles the most in 2021
How to overcome integration challenges and use technology platforms to increase efficiency
Benefits of using integrated technology platforms and how to de-silo apps and data
Key tips and best practices to help set your business up for success and scalability for 2022
Our speakers:
About

Laurie McCabe

Laurie brings more than 25 years of experience in the IT industry to her current role as Cofounder & Partner, SMB Group. Laurie has built widespread recognition for her insights in the small and medium business (SMB) technology market, cloud computing, mobile solutions, business solutions, social networking and collaboration, and managed services.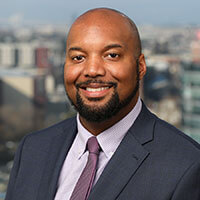 About

Marques Cook

Marques is a skilled marketer with a history for leveraging technology to elevate customer experience programs in business and government sectors. His drive for efficiency and sustainability has garnered him experience in developing technical solutions for customer relationship management and customer support systems, data insights, and application development for small businesses.
About

Summer ParkerPerry

Summer is a UC Santa Cruz alumna focused on the intersection of strategic content creation and technology. With expertise in localized marketing and a passion for helping small businesses, she helped spearhead field marketing initiatives for both Zoho and ManageEngine, and is now working with Zoho customers on advocacy initiatives. If you have a great story about how Zoho helped your business, she wants to hear it!