"Partnering with Zoho produced an amazing synergy between both the teams. Our partnership went live in a month, allowing our customers access to a world-class platform." - Bryn Nettesheim - Channel Marketing and Communications, RingCentral.
What you get out of this partnership.
Access to a user base of 25M+
Premium API access
Presence across 60+ countries
Developer support
Joint marketing activities
Features offered by PhoneBridge.
Click-to-call
Call pop-ups
Contextual calling for agents
Analytics and reporting
Click-to-call.
Use PhoneBridge to let sales reps complete calls with a single click from Zoho applications, and create an integrated phone system that offers more value to potential customers.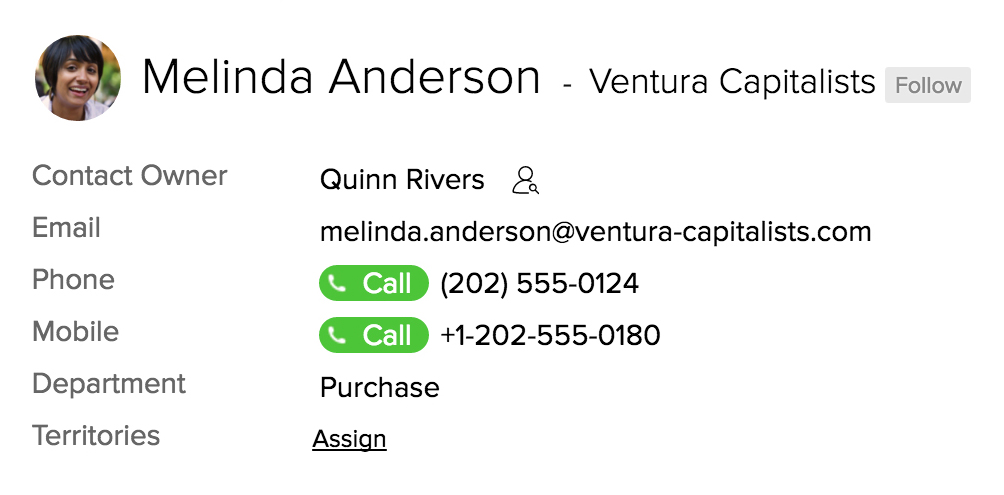 Call pop-ups.
Your integration will give call pop-ups on all incoming calls, notify agents of any missed calls, and let them set reminders for their outbound calls.
Contextual calling for agents.
Display a business card view of Zoho details and information on any relevant information, every time agents connect with a lead or customer.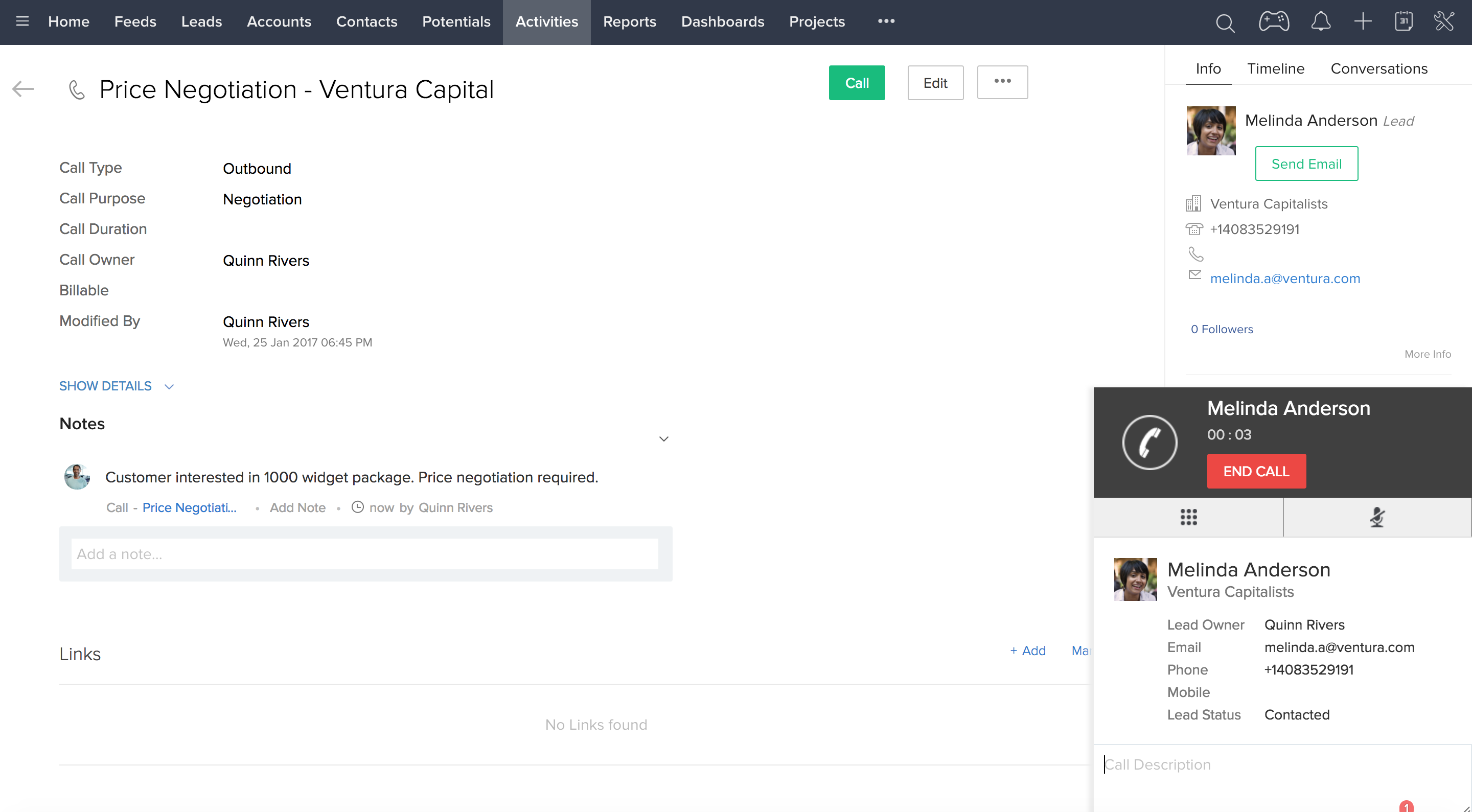 Analytics and reporting.
Offer more than just a phone system, by using Zoho PhoneBridge's reports and call analytics APIs to provide agents with valuable insights based on their call data.
How to become a Zoho PhoneBridge partner.
Reach out.
Apply to become a Zoho PhoneBridge partner. Upon approval, our partner relationship team will get you onboard and provide access to our platform and it's API collection.
Develop the PhoneBridge integration.
Our collection of robust PhoneBridge APIs will help you swiftly complete and publish your integration and a dedicated PhoneBridge team will also assist you at any stage of development.
We promote it.
We not only help you develop the integration, but assist in marketing as well. Leverage Zoho's strength and sell through various marketing channels, thereby giving your product added visibility across 60+ countries.